Aggressive Hinesville GA Military Defense Attorneys
When You Need a Court Martial Lawyer in Hinesville Georgia
Our court martial defense attorneys have successfully defended military members around the world.

The experienced court martial defense attorneys at Gonzalez & Waddington have earned a reputation for representing military personnel at Army, Navy, Marine Corps, Navy, and Coast Guard installations worldwide. If you are stationed in Hinesville GA and are accused of a military crime, then retaining the most hard-hitting defense lawyer can be the difference between losing your career and family versus winning your case or saving your career. Our court martial lawyers defend Hinesville GA military service members in both UCMJ and administrative matters to include representing military personnel suspected of sexual assault, drug use, and other crimes under military law.
This film is a perfect example of why you should select the best military defense lawyers possible.
Our criminal defense attorneys defend false accusations of rape, child abuse, and sexual assault under Article 120 UCMJ, 120b UCMJ, and 120c UCMJ.
Unlike most civilian military criminal defense attorneys or your assigned military counsel, pleading guilty is not something we commonly recommend. We force the military to prove their case beyond a reasonable doubt. We take nearly every case to trial and fight the allegations in front of a panel.
Our military court martial victories are clear. The suspected military service member and his or her well being is our primary concern. Our criminal defense attorneys maintain lighter caseloads than the average appointed defense lawyer so that we can concentrate on every case separately. Your trial will not be delegated to a third party and we will not force you into pleading guilty at the last minute. Our court martial attorneys have fought military court martial and ADSEP cases in the United States and worldwide.
Hinesville GA Court Martial Attorneys
Our hard-hitting court martial defense attorneys will use our history to fight your court martial or administrative separation case in Hinesville GA.
Call today to consult with a high-powered court martial defense lawyer.
Military service members stationed in Hinesville GA merit the best military defense lawyers possible to represent them at their trial or administrative separation (ADSEP) hearing.
If you or a family member are stationed in Hinesville GA and are accused of a UCMJ crime such as sexual assault or if you are confronted with an administrative discharge, NJP, elimination board, letter of reprimand, then call our military lawyers immediately.
Click here for military law resources: Coast Guard CCA – Manual for Courts-Martial (2014 Supp.)
The city of Hinesville is a part of Liberty County in Georgia. The city's population is 33,437 people. Hinesville is the seat city of the Liberty County. The city is developing really fast, especially since the industrial park was built. Hinesville has great potential for tourism and it is regarded as a good place to start a new carrier, as well as to raise a family.
Geography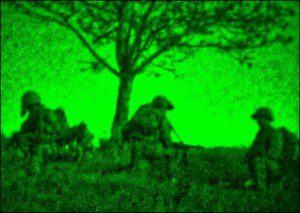 The climate in the city is subtropical and has mild winters. Summers are usually very hot, but there are no seasons which are dry. Starting in May and ending in September the city enters its warm season. The highest temperatures are usually measured during July. From November to February the city then enters its cold season. The coldest day is in January.  Hinesville has 16.2 square miles of land, but just 0.1 square miles of water. The area is known for its deer, pine trees and wildlife. The coast of Atlantic is right next to the city and it has waterways and streams.
History
In the past Hinesville was prosperous mostly because of its plantations, on which rice, cotton and some other cultures were grown. At that time naval stores were also the goods in which Hinesville invested. Those were prosperous times when the city was at its peak. During the Civil War that all changed. Raiding parties and scouts of the Union did all they could to damage the city as much as possible. Most farms and plantations, which were something the city was proud of, were gone for good. People started to leave the County in the search for food and shelter. Hinesville started to recover once again during the 1930's. A few years later the city was struck by devastation once again when the military decided to take 280,000 acres of its land. But although that seemed as a huge disaster, the army proposed to the people that they unite and start working on the building of Camp Stewart. Because of that, people started to rush to Hinesville to get an opportunity for a job. From that day on, the city started to develop once again.
Industry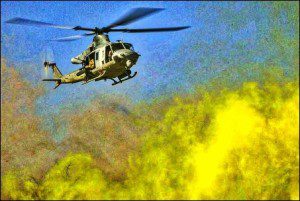 Hinesville is home to an industrial park which gives great opportunities for its citizens. The park stretches on 33 acres. Manufacturing plants were built, and now even big companies have their branches there. One of them is Florapharm Tea, a German company that is making more than 400 different types of tea. Also there is the campus of the Savannah Technical College, which has computer labs and is making its contribution to the employment of the city people. The technology park also has about 207,000 potential work places. Every year more than 3,600 soldiers graduate from Fort Stewart, and are regarded as the potential workforce, especially since all of them are highly skilled and know how to use computers.
Military Base
Fort Stewart is an army post near Hinesville. The post is a part of the Hinesville metropolitan area, and has a population of approximately 11 thousand people. The post is home to 3rd infantry division. It is also the biggest base in the east of the US. It is located on the Canooche River. The area of Fort Stewart has 280,000 acres. During World War II there were 37,267 men from Fort Stewart who were enlisted in battle. The base played an important role during the Korean War, World War I, Vietnam War and Cuban Missile Crisis. The base is not just known for its great area, but also for the high quality of training of its soldiers.