Aggressive Marietta GA Military Defense Attorneys
When You Need a Court Martial Lawyer in Marietta Georgia
Our court martial defense lawyers have successfully defended service members around the world.

The experienced military criminal defense attorneys at Gonzalez & Waddington have developed a reputation for representing military service members at Army, Navy, Marine Corps, Navy, and Coast Guard installations worldwide. If you are stationed in Marietta GA and are suspected of a military offense, then having the most aggressive military criminal defense attorney can be the difference between losing your case versus winning your case or saving your career. Our military criminal defense lawyers defend Marietta GA military personnel in both criminal and administrative matters to include representing military service members suspect of sexual assault, theft, and other crimes under the UCMJ.
This film is a perfect example of why you need to retain the best military attorneys possible.
Our criminal defense attorneys defend false accusations of rape, child abuse, and sexual assault under Article 120 UCMJ, 120b UCMJ, and 120c UCMJ.
Unlike the majority of civilian defense lawyers or your assigned military counsel, pleading guilty is not something we do often. When our attorneys take a case, we make the military to prove their case beyond a reasonable doubt. We take almost every case to trial and fight the allegations in front of a panel.
Our military court-martial results speak for themselves. The accused military service member and his or her future is our chief concern. Our military defense lawyers maintain lighter caseloads than the usual appointed defense lawyer so that we can concentrate on every case individually. Your case will not be outsourced to a random lawyer and we will not bully you into taking a dive at the eleventh hour. Our criminal defense lawyers have defended military court martial and ADSEP cases in the United States and globally.
Marietta GA Court Martial Attorneys
Our experienced court martial defense attorneys will use our skills to defend your court martial or administrative separation (ADSEP) case in Marietta GA.
Call today to consult with an experienced court martial defense attorney.
Military service members working in Marietta GA merit the best military attorneys possible to defend them at their trial or ADSEP proceeding.
If you or a family member are stationed in Marietta GA and are suspected of a military offense such as sexual assault or if you are facing an admin discharge, NJP, show cause board, letter of reprimand, then call our military attorneys today.
Click here for military law resources: Coast Guard Military Justice Practice Aids – Army Lawyer
The city of Marietta is the largest city in Cobb County. The population of the city is 59,089 people, which is why it is regarded as the largest suburbia in the metropolitan area of Atlanta. Until 1852, however, the city was only a village. The biggest media company in the city is Marietta Daily Journal. Marietta is home to a semi-professional theater which is performed by Marietta Players. The city is also home to Marietta Museum of History, as well as the Wind Museum which holds some of the best memorabilia of 'Gone with the Wind' movies and books.
Geography
Marietta is just between the Smyrna, which is to the southeast and Kennesaw, which is to the northwest. There are some roads which run through the city. Those are State Route 3 and US Route 41. Atlanta is only 20 miles away from Marietta. 23.2 square miles of Marietta consists of land and only 0.077 square miles is water.
History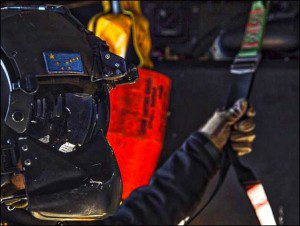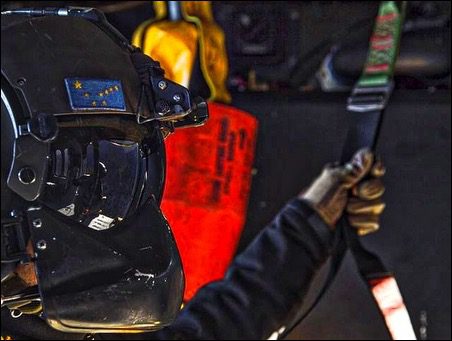 When the first settlers came in 1833, they started to build their homes near the Kennesaw town. Kennesaw was once known as Cherokee town. One of the first buildings was the courthouse. The city was legally recognized in 1834. Oakton House was built in 1838, and it remains to this day an occupied residence located in Marietta. Oakton House still has its milk house, barn, well house and smokehouse. Marietta business started to boom when the Western and Atlantic Railroad were built. The government almost selected another town to be a hub for the railroad, but it turned out that Marietta was a better candidate after all, and the city prospered. The city was invaded by General Sherman during the summer of 1864. The town has a Confederate cemetery which is now home to more than 3,000 Confederate soldiers. Marietta got its school system in 1892. A Bell Bomber Plant was placed in the city in 1942. In 1993 Theatre in the Square was founded but was closed down in 2012. In the late 1990s, fiber-optic network was built, but it was sold to American Fiber Systems.
Industry
$47,340 is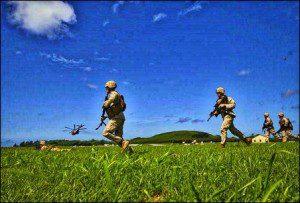 the average income of a family living in Marietta. Nevertheless, 15.7% of the citizens were listed to be just below the poverty line. Lockheed Martin, which is an aerospace, security and advanced technologies company, is one of the biggest employers in the city. The company is also well known for the production of chemicals and electronics. Dobbins Air Reserve Base is another big employer based in Marietta. Also, Kool Smiles, which is a dental provider, has its patient support center in the city and is employing some of its citizens. Some of the biggest employers in the city are: YKK, Alere, Tip Top Poultry, Cobb County, etc.
Military Base
Dobbins Air Base is situated close to Marietta. It got its name after a WWII pilot whose name was Charles M. Dobbins. The base has aircrafts which are named Hercules C-130. But it is not just aircrafts that are stationed in Dobbins – navy and marine units which are in reserve are also stationed there. The base is home to 1,800 personnel. One of its main purposes is to train the aircrew of C-130H, and to prepare it so that the soldiers are fully capable for performing their duty in any combat situation. The base acts as a weather station as well, giving the reports on weather every hour or so. There is an old Wichita B-29 which stands at the gate of the base for people to see and remember the WWII plant which produced bombers at the time. Lockheed Martin Building was the oldest one in the base until recently.