Aggressive Forest Park GA Military Defense Attorneys
When You Need a Court Martial Lawyer in Forest Park Georgia
Our defense attorneys have successfully defended service members around the world.

The hard-hitting military defense lawyers at Gonzalez & Waddington have gained a reputation for representing military personnel at Army, Navy, Marine Corps, Navy, and Coast Guard installations worldwide. If you are stationed in Forest Park GA and are under investigation for a military offense, then retaining the most hard-hitting court martial attorney can be the difference between spending decades in prison versus winning your case or saving your career. Our defense lawyers defend Forest Park GA military personnel in both UCMJ and administrative matters to include representing service members accused of sexual assault, larceny, and other offenses under the UCMJ.
This video is a great example of why you must hire the best military criminal defense lawyers that you can find.
Our criminal defense attorneys defend false accusations of rape, child abuse, and sexual assault under Article 120 UCMJ, 120b UCMJ, and 120c UCMJ.
Unlike the majority of civilian military criminal defense lawyers or your assigned military attorney, pleading guilty is an option of last resort. When we are retained, we compel the military to prove their case. We take nearly every criminal case to trial and fight the allegations in front of a panel.
Our military court-martial outcomes speak for themselves. The accused military service member and his or her desired outcome is our principal concern. Our military lawyers keep lighter caseloads than the typical free defense attorney so that we can focus on every client on an individual basis. Your trial will not be delegated to a random lawyer and we will not push you into pleading guilty at the last minute. Our military defense attorneys have contested military court-martial and ADSEP cases in the United States and worldwide.
Forest Park GA Court Martial Attorneys
Our high-powered military lawyers will use our history to defend your court martial or ADSEP case in Forest Park GA.
Call today to speak with an experienced court martial defense attorney.
Service members working in Forest Park GA deserve the best court martial attorneys possible to represent them at their trial or administrative separation board.
If you or a family member are stationed in Forest Park GA and are accused of a military crime such as sexual assault or if you are facing an admin separation, Article 15, show cause board, letter of reprimand, then contact our court martial defense lawyers, today.
Click here for legal resources: Army Trial Judiciary Docket – Army CCA
Forest Park is located in Clayton County which is in Georgia, US. The city is part of Sandy Springs-Marietta area, which is a metropolitan area of Atlanta. The population of the city is 21,447 people. The city is full of attractions, such as Zoo Atlanta Playspace, Stone Mountain Park, Botanical Gardens, Georgia Aquarium etc. Many of the activities can be done outdoor. There are 70 acres on which walking trails are made. Today citizens of Forest Park love and appreciate their unique nature and parks. In the city there are more than 65 acres of recreation centers, parks, indoor pools, football stadiums, picnic sheds and tennis courts. Forest Park is considered to be a safe place to raise a family and to build a career.
Geography
Forest Park is located in the north side of Clayton County. South of the city is Atlanta, about 8 miles away. Thanks to its great location, the city is well connected with highways and with the International Airport. 9.4 square miles of the area island and only 0.04 square miles is water. There are 6,877 households in the city. The city is becoming more connected with other cities thanks to the developing plans of the city government.
History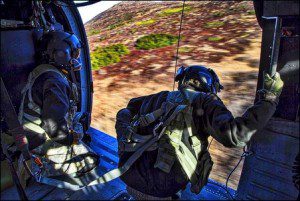 The incorporation of the city occurred in 1908. The first settlers who came to the location of the city were interested in the area mostly because of the railroad. Some of the families had workers on the site, which means they also had a strong reason to settle. Most of them were simple farmers. The city was considered as a stop for those who needed a break. Trains and passengers needed fuel or water, which was provided to them by the city. Most of the trains and passengers went in or out of Atlanta. As the years went by, Forest Park became one of the biggest cities in Clayton County. In 1950's the city started to progress and build its own industry.
Industry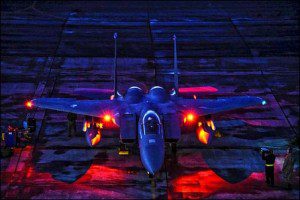 Today Forest Park is growing its industry and making the city budget bigger with each day. Also, one of the biggest industries in the city is the temporary help services. That sector employs 2.5% of Forest Park citizens. Many banks have their branches in the city. Bank of America, Heritage Bank, Community & Southern Bank are just some of them. Banks are big contributors to the society and they are great employers for the citizens of Forest Park. The metropolitan area, of which Forest Park is a part, is a great contributor for the people. Coca-Cola, Delta Airline and Home Depot are just some of the companies which can and are employing people every day. The international airport which is near the city grants some new possibilities for development toward even better future. Other jobs in the city which contribute a lot to the employment of the citizens are express delivery services, truckload, vegetable wholesalers etc. About 5,556 businesses in the city have less than 50 employees. GA Department of Labor is the biggest current employer.
Military Base
Fort Gillem is located on the southeast side of Atlanta, in the city of Forest Park. The base is the home for support units. Those units are criminal investigation laboratory and the MP group. Both units are part of the army investigation command. The total number of people which the base employs is 3,786. Of that number 1,663 are army reservist, 456 are active personnel and 1,667 are civilians. The base is named after Lt. Gen. Alvan Cullom Gillem. Forest Park lost some of its land when in 1973 the army annexed 1,456 acres of its property.