Aggressive St Marys GA Military Defense Attorneys
When You Need a Court Martial Lawyer in St Marys Georgia
Our military attorneys have successfully represented service members around the world.

The hard-hitting court-martial defense attorneys at Gonzalez & Waddington have developed a reputation for representing military members at Army, Navy, Space Force, Marine Corps, Navy, and Coast Guard installations worldwide. If you are stationed in St Marys GA and are under investigation for a military offense, then retaining the most experienced court-martial attorney can be the difference between having your rights trampled versus winning your case or saving your career. Our criminal defense attorneys represent St Marys GA military personnel in both UCMJ and administrative matters to include representing military service members suspect of sex assault, drug use, and other crimes under the UCMJ.
This video is a excellent example of why you must hire the best military defense lawyers possible.
Our criminal defense attorneys defend false accusations of rape, child abuse, and sexual assault under Article 120 UCMJ, 120b UCMJ, and 120c UCMJ.
Unlike most civilian criminal defense lawyers or your assigned military counsel, pleading guilty is not something we commonly recommend. When our attorneys are hired, we force the military to prove their case beyond a reasonable doubt. We take nearly every case to trial and fight the allegations in front of a panel.
Our military court-martial outcomes speak for themselves. The suspected service member and his or her future is our primary concern. Our military defense lawyers keep lighter caseloads than the usual assigned military attorney so that we can focus on every client on an individual basis. Your trial will not be delegated to a random attorney and we will not bully you into pleading guilty at the eleventh hour. Our criminal defense attorneys have contested military court-martial and administrative separation (ADSEP) cases in the United States and globally.
St Marys GA Court Martial Attorneys
Our hard-hitting military defense attorneys will use our history to defend your court-martial or ADSEP case in St Marys GA.
Call today to speak with an experienced military defense lawyer.
Military personnel stationed in St Marys GA merit the best court-martial defense attorneys available to represent them at their court-martial or administrative separation (ADSEP) proceeding.
If you or a loved one are stationed in St Marys GA and are suspected of a military crime such as sexual assault or if you are confronted with an admin separation, NJP, elimination board, reprimand, then call our court-martial defense attorneys right away.
Click here for legal resources: Naval Law Review – Air Force JAG School
St. Marys is a town located in Camden County, and a gate to Cumberland Islands. Its biggest attraction is the annual St. Marys Shrimp Festival. However, most of the tourists that come to the town only use it as a place to spend the night on their way to their destination. It was the county seat from 1869 to 1923. The population of the city is 17,121 people. The town is also known for its submarine army base.
Geography
The town borders with the Camden County to the south, which is north of the St. Marys River. South of St. Marys is Florida. To the west is Kingsland city. 24.9 square miles is the total area of St. Marys. 22.5 square miles of it is land and only 2.4 square miles is water.
History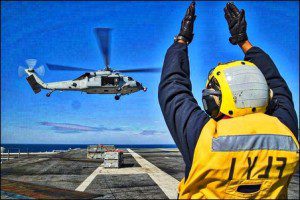 The town area was mapped in the 16th century, but it was not possible for Georgians to settle in it until the Treaty of Paris was signed in 1763. The area of the town was a former Indian village. It is not known with certainty from where the name of the town comes.  Only twenty members of Camden County got the charters and plots when the town was being established. Today the town is exactly as it was imagined back then. In the beginning, a cemetery was planned as well. Its name is Oak Grove Cemetery, and it is located on the west side of the city. In 1799 the town was turned into a port of entry. In 1812 a great battle was fought near the town. After the British had won, St. Marys underwent an occupation that lasted almost a month. During the Civil War, the buildings on the shore were bombarded by the U.S. Navy.
Industry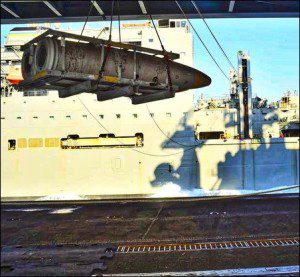 St. Marys started to grow just after the Civil War, and its industry started to flourish as well. In the beginning, only lumber mills were built. The company who made it all happen was Fox and Burns. After the initial period, sawmills were added to the city property, and some canning plants were built as well. They were especially welcomed as they did a great job of preserving shrimps. Shrimps are to this day the biggest export product of St. Marys. Aside from the shrimps, sweet potatoes are also grown in the town's area. Some of the bigger employers in the town are the chemical plants that are in the business of making raw material. Also, there are some tobacco and cotton houses near the riverfront. The biggest employer is the local submarine base called Kings Bay Naval Submarine Base. Thanks to it, St. Marys has been experiencing a significant population increase. When it comes to tourism, it practically didn't exist until 1970s. After a long struggle to bring the tourism into the budget plans, the town has built an ecotourism center, which has made it more tourist-friendly.
Military Base
The Kings Bay Naval Submarine is a base located to the south of the Georgia coast. Modern nuclear submarines are held there, including Trident submarines. There is no other base in the US that can support such modern nuclear missiles. The base is home to more than 9,000 people, both marines and civilians. The base was established in 1978. $1.3 billion dollars were spent on its construction. The base has a few industrial and operational buildings, as well as many other buildings for civilian personnel. Kings Bay is the biggest project in the history of the US navy. From time to time, the submarines are transferred to be borrowed to some of the other bases.