Aggressive Valdosta GA Military Defense Attorneys
When You Need a Court Martial Lawyer in Valdosta GA
Our criminal defense attorneys have successfully defended military personnel around the world.

Valdosta GA Military Defense Lawyers
The hard-hitting court martial attorneys at Gonzalez & Waddington have gained a reputation for defending military service members at Army, Navy, Marine Corps, Navy, and Coast Guard installations worldwide. If you are stationed in Valdosta GA and are suspected of a military offense, then retaining the most experienced military lawyer can be the difference between spending decades in prison versus winning your case or redeeming your career. Our court martial defense lawyers defend Valdosta GA service members in both criminal and administrative matters to include representing military service members accused of sex assault, rape, and other offenses under military law.
This video is a great example of why you need to hire the best military attorneys available.
Our criminal defense attorneys defend false accusations of rape, child abuse, and sexual assault under Article 120 UCMJ, 120b UCMJ, and 120c UCMJ.
Unlike most civilian military criminal defense lawyers or your free military lawyer, pleading guilty is not something we do often. Our firm compel the military to prove their case. We take almost every case to trial and fight the allegations in front of a panel.
Our military court martial results speak for themselves. The suspected military service member and his or her future is our main concern. Our criminal defense attorneys keep smaller caseloads than the average appointed defense lawyer so that we can concentrate on every client individually. Your case will not be outsourced to a random attorney and we will not coerce you into a guilty plea at the eleventh hour. Our court martial defense lawyers have fought military court martial and ADSEP cases in the U.S. and globally.
Valdosta GA Court Martial Lawyers
Our experienced court martial attorneys will use our history to defend your court martial or ADSEP case in Valdosta GA.
Call today to consult with a high-powered military attorney.
Military personnel stationed in Valdosta GA merit the best court martial defense attorneys available to represent them at their court martial or ADSEP board.
If you or a loved one are stationed in Valdosta GA and are accused of a UCMJ offense such as sexual assault or if you are dealing with an admin separation, Article 15, show cause board, reprimand, then call our court martial defense attorneys right away.
Click here for military law resources: AFI 51-201: Admin of Military Justice – Suits and Sentences
The County seat of Lowndes County is Valdosta. The population of the city is 54,518 and the population of the Valdosta metropolitan area is 139,588 people. The city's university has more than 13,000 students enrolled. One of the city's biggest attractions is Azalea Festival, which is held every March. Also, every September there is the LGBTQ Pride that is held in the park near River St. It is one of the best small cities for new careers and businesses.
Geography
29.9 square miles of the area is land and only 0.3 square miles is water. To the south of Valdosta is there is Atlanta, and to the north Orlando. Both are about 230 miles away from Valdosta. To the north of the city is the border with Florida. The landscape of the area is flat. There are highways and railroads which connect the city with other destinations. Subtropical climate is characteristic for the area. Summers are very hot and winters are usually mild. Snowfalls are somewhat rare. They occur in short periods and not every winter. There was one big snowfall in 1989. It is typical for Valdosta to have winters with very warm days.
History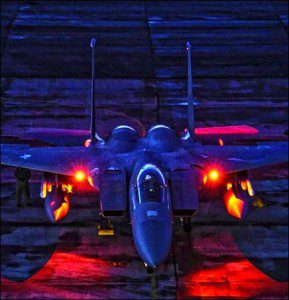 In 1860, Valdosta was established and its government was put in motion. During that same year the first train was scheduled to pass through the city, which was a big transportation relief for the city businesses. Before all of that, Trouphville was the County seat and from there the government moved to Valdosta. The city was reportedly named after Emperor Augustus. It has gone through a great tragedy when the local elephant murdered her trainer. Afterward the elephant was killed by the chief of police. One even greater tragedy happened when the local black man shot his boss. Because of that mob was formed and 13 African Americans were lynched, including a pregnant woman. The courthouse, which was built in the city in 1905, is one of the well-known historic places that has even been included in the National Register. The first courthouse ever built in Valdosta is from the 1860's, but in 1869 it got burned down. Pine timber and tobacco were once the town's main products. George W. Bush completed his training in Moody Air Force Base, which is located near the city.
Industry
Valdosta has a developed industry. It has manufacturing plants that produce tobacco, pine tree, pulpwood and naval stores. The city's production of naval stores is well known all around the world as 80% of the total produce comes from Valdosta. Most of the biggest employers in the city are stationed around the city mall. Home Depot, Lowe's, Target, Best Buy, Old Navy are just some of them. Moody Air Force Base is also one of the biggest employers. Aside from the stores, the base and manufacturing plants, Valdosta also has a water park.
Military Base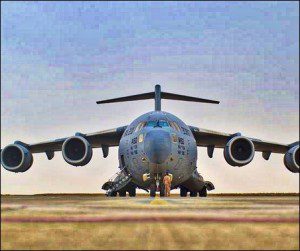 Moody Air Force Base is located in Lowndes County. The main unit which is held there is 23d Wing. It is a unit the purpose of which is to support, rescue and protect. The base got its name after Major George Putnam Moody, who was killed in 1941. The base was established in 1940, but it was not as it is today. It occupied a much smaller area, and had no real infrastructure. The area around Valdosta was declared the best for such a project, and the construction started in 1941. The cost of the project was $3.4 million. Moody Air Force Base is 11.5 miles away from Valdosta. The land on which it was built belonged to the Department of Agriculture. After some negotiations, the US Army got the land.