Aggressive Warner Robins GA Military Defense Attorneys
When You Need a Court Martial Lawyer in Warner Robins GA
Our defense lawyers have successfully defended military personnel around the world.

The experienced court martial defense lawyers at Gonzalez & Waddington have developed a reputation for defending military service members at Army, Navy, Marine Corps, Navy, and Coast Guard installations worldwide. If you are stationed in Warner Robins GA and are accused of a military offense, then retaining the most hard-hitting court martial defense lawyer can be the difference between losing your career and family versus winning your case or redeeming your career. Our military defense attorneys defend Warner Robins GA military service members in both UCMJ and administrative matters to include defending military personnel suspected of sex assault, rape, and other offenses under the UCMJ.
This video is an excellent example of why you need to hire the best court martial defense lawyers available.
Our criminal defense attorneys defend false accusations of rape, child abuse, and sexual assault under Article 120 UCMJ, 120b UCMJ, and 120c UCMJ.
Unlike most civilian military lawyers or your assigned military lawyer, pleading guilty is not something we do often. Our attorneys compel the military to prove their case. We take almost every case to trial and fight the allegations in front of a jury.
Our military court martial victories are clear. The accused military service member and his or her well being is our principal concern. Our military defense attorneys maintain lighter caseloads than the average free defense attorney so that we can concentrate on each trial individually. Your trial will not be delegated to a third party and we will not push you into taking a dive at the eleventh hour. Our military criminal defense lawyers have successfully defended military court martial and administrative separation (ADSEP) cases in the U.S. and around the world.
Warner Robins GA Court Martial Lawyers
Our experienced military attorneys will use our experience to defend your court martial or administrative separation case in Warner Robins GA.
Call today to consult with an aggressive court martial defense attorney.
Military service members working in Warner Robins GA merit the best court martial lawyers possible to defend them at their court martial or administrative separation (ADSEP) hearing.
If you or a family member are stationed in Warner Robins GA and are accused of a military offense such as sexual assault or if you are dealing with an admin discharge, Article 15, show cause board, letter of reprimand, then contact our court martial defense lawyers today.
Click here for military law resources: Air Force Appellate Defense Division – Joint Service Comm. on Military Justice
The location of Warner Robins, which is a city in Georgia, is in Houston County. The city is inhabited by 66,588 people. It is also one of the two parts which make up the Macon-Warner Robins Area. The whole area has 417,473 people. The city has been named as the best city in which a family can be raised. On a national scale, Warner Robins is ranked as number seven in the US when it comes to the quality of living in small cities.
Geography
To the south of the city is Atlanta, about 100 miles away. 35.1 square miles of area is land and 0.3 square miles is water. The city has subtropical climate. The summers are hot, while winters are somewhat mild to cold. During winter there is rarely any snow. When it comes to tornados, they occur more often than they do in Georgia. But when looking at the whole US the threat of tornados is 86% greater in Warner Robins than it is in the rest of the US.
History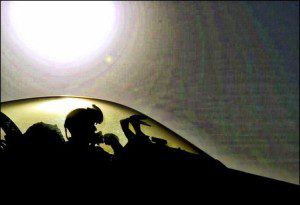 The city wasn't formally established until 1942. It got its name from Augustine Warner Robins, who was a General of the Air Force. Up until 1956 Warner Robins was just a town, but then it merged with Wellstone, a relatively small community that was its first neighbor, to create a larger city. During the World War II the plans to build an air base were made and the Wellstone leaders thought that the base should be built in the area. Because of the regulations which prohibited the naming of the base after a person, Wellstone was renamed into Warner Robins. This particular name was chosen because Colonel Charles E. Thomas, who was in charge of the planned base, was a student of Augustine Warner Robins, and he wanted the base to bear the name of his mentor.
Industry
The main employer in the city is Air Force Base. Because of it the city budget is always full, and without it there would be no real need for such a big community in the area. It is not just the city that benefits from it – the whole region depends on it. Robins base is one of the biggest employers in the whole of Georgia. It employs more than 25,000 people. Some of them are civilians and others are official personnel. Thanks to it, local contractors are always busy developing new plans for the base. Some of the city area has been suffering from the results of insufficient development. For that reason, Warner Robins is constantly working on plans to develop those sites which have been neglected. Every day more and more knowledge workers are coming into the city. That is the reason why Warner Robins is becoming one of those cities who are developing knowledge economy.
Military Base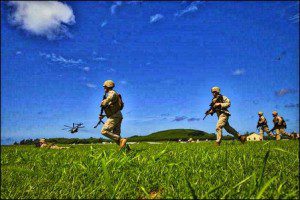 Robins Air Force is one of the major bases in the US. It is located 18 miles east of the city. It was named after General Warner Robins, who was one of greatest air force generals. The base is in fact a logistic base that manages aircrafts from all around the world. It is not just aircrafts that the base manages, but also engines, missiles, accessories etc. The construction of the base was initiated during the World War II. As the need for completing the base was greater than ever, more than 6,600 people were hired to bring it to an end. At the same time the Air Force purchased 2.637 more acres of land. The base can support more than 6,500 aircrafts in the area.