Aggressive CGAS Clearwater, FL Military Defense Attorneys
When You Need a Court Martial Lawyer in CGAS Clearwater, FL
Our military defense attorneys have successfully represented military service members around the world.
Clearwater, Florida
The experienced military lawyers at Gonzalez & Waddington have developed a reputation for defending military service members at military installations worldwide. If you are stationed in CGAS Clearwater, FL and are suspected of a military crime, then hiring the most experienced military defense attorney can be the difference between spending decades in prison versus winning your case or saving your career. Our court martial attorneys represent CGAS Clearwater, FL military service members in both UCMJ and administrative matters to include defending military service members suspect of sexual assault, fraternization, and other offenses under the UCMJ.
This video is a great example of why you must retain the best military defense attorneys that you can find.
Our military defense lawyers commonly fight false accusations of Article 120 UCMJ, Sexual Assault.
Unlike most civilian defense attorneys or your free military attorney, pleading guilty is not something we commonly do. We force the military to prove their case. We take nearly every case to trial and fight the allegations in front of a panel.
Our military court martial outcomes are clear. The suspected service member and his or her future is our primary concern. Our court martial defense attorneys maintain smaller caseloads than the usual assigned military attorney so that we can concentrate on every trial separately. Your trial will not be outsourced to a third party and we will not coerce you into taking a dive at the last minute. Our military lawyers have fought military court martial and ADSEP cases in the United States and globally.
CGAS Clearwater, FL Court Martial Lawyers
Our hard-hitting court martial defense lawyers will use our skills to defend your court martial or administrative separation (ADSEP) case in CGAS Clearwater, FL.
Call today to consult with a hard-hitting court martial defense lawyer.
Military personnel stationed in CGAS Clearwater, FL deserve the best military defense attorneys available to defend them at their court martial or ADSEP board.
If you or a loved one are stationed in CGAS Clearwater, FL and are suspected of a military offense such as sexual assault or if you are facing an administrative discharge, Article 15, elimination board, letter of reprimand, then contact our military attorneys today.
Click here for military law resources: AR 27-10: Military Justice – AR 27-26: Rules of Prof. Conduct
CGAS Clearwater, FL
The courts in the military sector are a very different place than what you see when you go into the civilian court system. Many times, the penalties are harsher and it's harder to find someone that can represent you. You need someone who is aggressive and that will ensure that you are treated fairly before, during, and after your trial. If you are located at CGAS Clearwater, and you are in need of a criminal defense lawyer that has worked in the martial court system, look no further. Michael Waddington is a lawyer who served in the military and excels at defending those who helped defend our country through the years.
Background of CGAS Clearwater, United States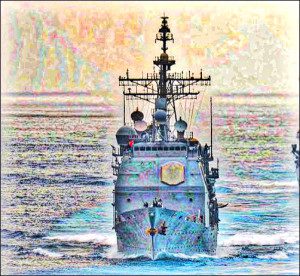 St. Petersburg was an ideal location for the Coast Guard, due to its closeness to the shore and the ability to access boats and ships without a lot of problems. In downtown St. Petersburg, Coast Guard Air Station St. Petersburg was built on the north side of the bay, where an anti-smuggling Coast Guard installment had been previously (but had been shut down when prohibition ended). This area became an important base for helicopters and aircraft that had the ability to land on the water, both of which were vital in World War II, which was on the verge of happening when the area was commissioned for such work. On the south side of that same bay was Coast Guard Base St. Petersburg.
As Coast Guard Air Station St. Petersburg grew, and a number of larger aircraft were added to the fleet located there, it became obvious that they weren't going to be able to stay in that area much longer without encountering issues related to space. So, they went to the St. Petersburg-Clearwater International Airport and took over some of the space, and the Coast Guard Air Station St. Petersburg was renamed to the Coast Guard Air Station Clearwater, which is what it is known as today. This air station has a storied history of providing critical support for many missions, including the Cuban boat lift, the Challenger disaster as well as taking the lead role in innumerable drug interdiction raids.
Modern Operations CGAS Clearwater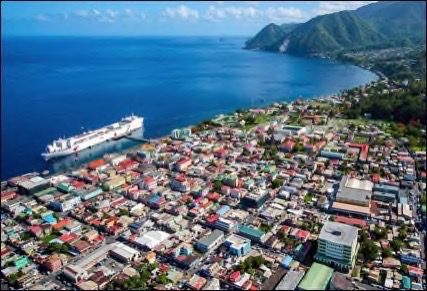 Many people do not consider the Coast Guard to have air stations, but there are a number of them throughout the country and world, and CGAS Clearwater is actually the largest. The base has over 600 residents who are either in the aviation industry themselves or that support the infrastructure of the air station. Currently, there are six Hercules planes (HC-130H) and 9 Jayhawk helicopters (MH-60T) that are stationed here, with plans for more as time goes on.
Currently, Air Station Clearwater also has other facilities throughout the Caribbean. Most of the work that is done by those at CGAS Clearwater is related to smuggling, specifically drugs that get transported from the Caribbean and into Florida and other southern states. The additional bases are there to help with enforcement and to ensure that the aircraft have places to go if there is something that needs the attention of the Coast Guard or the Drug Administration, who also oversees these vital operations.
Getting The Help You Need At CGAS Clearwater
Are you currently stationed, or have you ever been stationed, at CGAS Clearwater; and are you in need of a criminal defense lawyer that can meet those military standards and help defend you? Then you've come to the right place. Michael Waddington is well known in the field of martial law and has helped to defend a number of servicemen and servicewomen who have been in military criminal cases. To find the advice that you need and to determine what way you should go to move forward with your case, you will want to contact Michael Waddington's office today to get started.