Aggressive Petersburg, VA Military Defense Attorneys
When You Need a Court Martial Lawyer in Petersburg, VA
Our military defense lawyers have successfully represented service members around the world.

The experienced military criminal defense lawyers at Gonzalez & Waddington have gained a reputation for representing military members at Army, Navy, Marine Corps, Navy, and Coast Guard installations worldwide. If you are stationed in Petersburg, VA and are suspected of a military crime, then hiring the most aggressive criminal defense attorney can be the difference between having your rights trampled versus winning your case or redeeming your career. Our court martial lawyers defend Petersburg, VA service members in both criminal and administrative matters to include defending military personnel accused of sex assault, robbery, and other offenses under military law.
Our criminal defense attorneys defend false accusations of rape, child abuse, and sexual assault under Article 120 UCMJ, 120b UCMJ, and 120c UCMJ.
Unlike most civilian military attorneys or your assigned military lawyer, pleading guilty is not something we commonly do. Our attorneys make the military to prove their case beyond a reasonable doubt. We take almost every criminal case to trial and fight the allegations in front of a panel.
Our military court martial victories are clear. The accused service member and his or her desired outcome is our principal concern. Our court martial defense attorneys keep smaller caseloads than the typical free military defense attorney so that we can focus on every trial individually. Your case will not be delegated to a random attorney and we will not power you into taking a dive at the last minute. Our military attorneys have successfully contested military court martial and administrative separation cases in the U.S. and worldwide.
Petersburg, VA Court Martial Lawyers
Our experienced military defense lawyers will use our history to fight your court martial or administrative separation case in Petersburg, VA.
Call today to consult with an aggressive military attorney.
Service members working in Petersburg, VA deserve the best military lawyers possible to defend them at their court martial or administrative separation (ADSEP) hearing.
If you or a loved one are stationed in Petersburg, VA and are suspected of a military offense such as sex assault or if you are dealing with an admin discharge, Article 15, show cause board, letter of reprimand, then call our court martial lawyers right away.
Click here for military law resources: AFPD 51-2: Admin of Military Justice – MCO P5800.16A: LEGADMINMAN
Petersburg, VA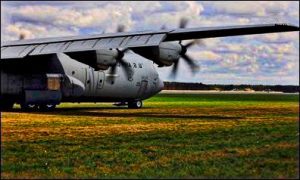 The city of Petersburg is located in the state of Virginia, and according to the latest census, has a population of just over 32,000 people. Along with Dinwiddie County, it forms a special statistical area that was introduced by the Bureau of Economic Analysis. Petersburg was a city of great importance for the whole of Virginia, especially because of its large industry and developed transportation network. It also played a significant role in the history of African Americans, being the location of one of the earliest free settlements. Nowadays it is still a transportation hub, and has been developing at a steady pace for the past couple of decades.
Geography
The city of Petersburg occupies a total of 23.2 square miles, 22.9 miles of which is land, and only 0.2 is covered in water. It is located at the spot where the fall line and the Appomattox River meet, which is also the spot that marks the overlapping of the Piedmont region and the Atlantic Coastal plain. The city of Petersburg is situated halfway between Georgia and New York, on the territory that is also known as the Eastern Seaboard. It is only 23 miles away from Richmond, the capital of Virginia. It is surrounded by Chesterfield, Dinwiddie and Prince George County, as well as Colonial Heights. It is home to Petersburg National Battlefield Park, which is a place where sites related to the Siege of Petersburg are preserved.
History
The earliest Native American settlements in the area were dated back to 6500 B.C., and there were still some of them left by the time the Europeans came ashore. This was in 1607, when the English crossed over the ocean in search of new territories. It wasn't until 1733, however, that the Colonel William Byrd established the city of Peter's Point, which was later renamed Petersburg. The American Revolutionary War touched upon this area as well, resulting in the great Battle of Blanford that was fought to the east of Petersburg. After this turbulent period, the city flourished and developed a strong industry, which was in the process of steady growth up until the late 20th century. This is when the process of de-industrialization began, and as a result, the whole structure of Petersburg's economy was transformed.
Industry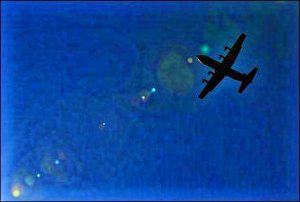 The city of Petersburg has a long history when it comes to economy. As an industrial center of the state of Virginia, it was home to many prominent companies, including the famous tobacco manufacturers such as Brown & Williamson. It was also where the Southern Chemical Co. was situated, while it was still the company that produced phoso-soda that was used in hospitals from all over the world. Nowadays it is the location of many big companies, including Seward Trunk Co., Amsted Rail-Brenco bearings, Arnold Pen Co., and Boehringer Ingelheim, which is one of the largest pharmaceutical companies. As of 2012, the city of Petersburg is even home to one of Amazon's fulfilment centers, which is located in the southwest part of the city. This opening has boosted the local economy with hundreds of new jobs.
Military Presence
Fort Lee is a US military post located in Prince George County, and also the base nearest to the city of Petersburg. The base serves as headquarters for many important units, including the Combined Arms Support Command, Quartermaster School, Army Logistics University and Defense Contract Management Agency. It is a census-designated place that occupies a total of 8.4 square miles of land, none of which is covered in water. According to the 2000 census, the base is home to more than 7,000 people and 1,400 households.
Petersburg Military Defense Lawyers – Court Martial Attorneys