Aggressive Dahlgren, VA Military Defense Attorneys
When You Need a Court Martial Lawyer in Dahlgren, VA
Our defense attorneys have successfully defended military service members worldwide.

The hard-hitting defense lawyers at Gonzalez & Waddington have gained a reputation for defending military service members at military installations worldwide. If you are stationed in Dahlgren, VA and are suspected of a military crime, then hiring the most hard-hitting criminal defense attorney can be the difference between spending decades in prison versus winning your case or redeeming your career. Our military attorneys defend Dahlgren, VA service members in both criminal and administrative matters to include representing military service members suspect of sex assault, drug offenses, and other offenses under military law.
This video is a great example of why you need to select the best court martial lawyers possible.
Our criminal defense attorneys defend false accusations of rape, child abuse, and sexual assault under Article 120 UCMJ, 120b UCMJ, and 120c UCMJ.
Unlike the majority of civilian criminal defense attorneys or your free military lawyer, pleading guilty is not something we commonly recommend. Our lawyers force the military to prove their case. We take nearly every criminal case to trial and fight the allegations in front of a panel.
Our military court martial results are clear. The accused service member and his or her well being is our main concern. Our military attorneys keep lighter caseloads than the usual appointed military defense lawyer so that we can concentrate on each trial on an individual basis. Your case will not be delegated to a third party and we will not intimidate you into a guilty plea at the last minute. Our criminal defense attorneys have fought military court martial and ADSEP cases in the U.S. and worldwide.
Dahlgren, VA Court Martial Attorneys
Our hard-hitting military defense lawyers will use our experience to fight your court martial or administrative separation (ADSEP) case in Dahlgren, VA.
Call today to speak with an experienced military lawyer.
Military personnel stationed in Dahlgren, VA deserve the best military attorneys available to represent them at their court martial or administrative separation (ADSEP) board.
If you or a loved one are stationed in Dahlgren, VA and are accused of a UCMJ offense such as sex assault or if you are confronted with an administrative discharge, Article 15, elimination board, reprimand, then contact our military defense lawyers right away.
Click here for military law resources: AFCCA Rules – Navy-Marine Corps CCA
Dahlgren, VA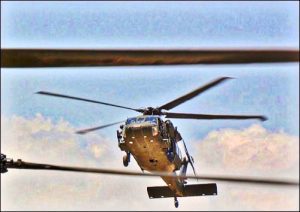 Dahlgren is a place situated in King George County, which in turn is located in the state of Virginia. It is not, like most other places, a city or a community that was formed by either the people who preside in it or their ancestors, but a census designated place, which is often shortened to CDP. A census designated place is a term that refers to a geographical unit identified by the US Census Bureau, which has the sole purpose to make it easier for the government to collect data about a certain number of its citizens. Thus although Dahlgren is indeed a populated area, it has no municipal government of its own.
Geography
The US Census Bureau has estimated that the land belonging to the Dahlgren area stretches on 1.1 square miles, all of which is land. It has an elevation of 20 feet above sea level, and is inhabited by around 2600 people. Its northern border is marked by the Route 301, while the southern is a water border that separates it from the territory of the Potomac River. The neighboring towns include Hooes, Owens and Ninde. Dahlgren is also not very far from the Chotank Creek Natural Area Preserve. When it comes to weather, the inhabitants of Dahlgren enjoy a humid subtropical climate. It is characterized by hot summers and cool, but mild winters. There is plenty of rainfall during the warmer months of the year, although not much snow during the winter.
History
The earliest inhabitants of the area where Dahlgren is situated are believed to be the Nanzatico tribes. Upon the arrival of the English, the two groups soon started fighting for the land. This is why it wasn't until 1720 that the European settlers formed King George County. The county was named after King George I, and was the place of birth of the fourth President of the US – James Madison. During the American Civil War, the whole area suffered just like the rest of the country. It was this particular county to which John Wilkes Booth escaped after assassinating Abraham Lincoln. In 1918, the Dahlgren area came alive after the US Naval Base had been built on its territory. Its economy has been influenced by it ever since.
Industry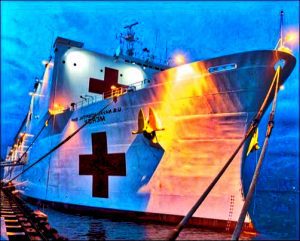 Since Dahlgren is a census designated place, and not a city like any other, it has no municipal government. It is subject to the federal and state laws instead. This has made it practically impossible for the inhabitants of the area to develop and significant industry. Nevertheless, there is a development in the areas of transportation, tourism, warehousing and wholesale trade. The top employers in the Dahlgren community are Petsmart, USA Truck and Pizza Hut. USA Truck is a large company that specializes in transportation and warehousing, offering a variety of services all related to transporting goods from door to door.
Military Base
Dahlgren is the place where one of the US Army's military posts is located. It was built in 1918, and now bears the name of Naval Surface Warfare Center Dahlgren Division. At first, it was only an extension of the Maryland's grounds for testing guns. It was named after Admiral John Dahlgren, and its location was chosen because of the proximity to the Potomac River, which made it easier for the military to develop a ballistic test range, necessary for the testing of high-powered weapons. The base currently employs around 5700 people, including both scientists, engineers and military personnel. Other important units include the Aegis Training and Readiness Center and the Joint Warfare Analysis Center, as well as the shipboard combat systems that are still being developed.