Aggressive Chesapeake, VA Military Defense Attorneys
When You Need a Court Martial Lawyer in Chesapeake, VA
Our court martial lawyers have successfully defended military service members around the world.

The aggressive military defense lawyers at Gonzalez & Waddington have gained a reputation for representing military service members at Army, Navy, Space Force, Marine Corps, and Coast Guard installations worldwide. If you are stationed in Chesapeake, VA and are under investigation for a military offense, then hiring the most hard-hitting criminal defense lawyer can be the difference between getting convicted or winning your case and saving your career. Our court martial lawyers represent Chesapeake, VA service members in both criminal and administrative matters. These include defending service members accused of sexual assault, drug use, and other crimes under military law.
This film is a perfect example of why you should retain the best military defense lawyers that you can find
Our criminal defense attorneys defend false accusations of rape, child abuse, and sexual assault under Article 120 UCMJ, 120b UCMJ, and 120c UCMJ.
Unlike most civilian criminal defense attorneys, or your assigned military lawyer, we do not commonly plead guilty. Our attorneys make the military prove their case beyond a reasonable doubt. We take just about every criminal case to trial and fight the allegations in front of a jury.
Our military court martial results are clear. The suspected service member and his or her future is our chief concern. Our military defense lawyers keep smaller caseloads than the average free defense attorney so we can concentrate on each trial on an individual basis. Your case will not be outsourced to a random lawyer and we will not power you into taking a dive at the last minute. Our defense lawyers have fought military court martial and administrative separation (ADSEP) cases in the United States and around the world.
Chesapeake, VA Court Martial Lawyers
Our high-powered court martial defense lawyers will fight your court martial or administrative separation (ADSEP) case in Chesapeake, VA.
Call today to speak with an aggressive military defense attorney
Military personnel working in Chesapeake, VA deserve the best military attorneys possible to represent them at their trial or administrative separation hearing.
If you or a loved one are stationed in Chesapeake, VA and are accused of a military crime, such as sexual assault, or if you are facing an admin separation, Article 15, show cause board, or reprimand, contact our court martial defense attorneys immediately.
Click here for legal resources: National Institute of Military Justice – Suits and Sentences
Chesapeake, VA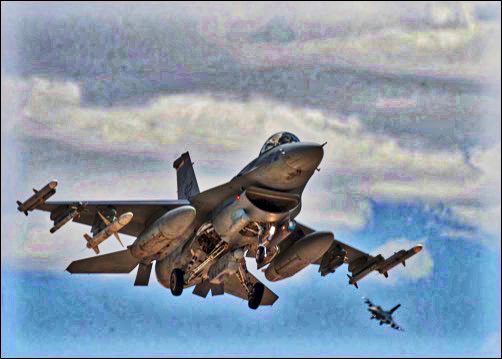 Chesapeake is a vibrant city located in the state of Virginia. The place has a long and rich history, but is also surrounded by beautiful nature, which makes it perfect for both history buffs and sports enthusiasts. It is allegedly the place where Edgar Allan Poe wrote parts of The Raven. The latest US Census, which was conducted somewhere in 2013, shows that the city of Chesapeake has over 220000 inhabitants. Such a high number makes it the third most populated place in the whole of Virginia. Apart from this, it was also ranked as the 21st best town in the US.
Geography
The city of Chesapeake occupies a total of 351 square miles, 341 miles of which is land, and only 2.9% water. Its square footage makes it the second-largest settlement in the so-called Commonwealth of Virginia. It is also a part of the metropolitan area of the Hampton Roads. The area largely consists of farmlands, wetlands and forests, but there is also a great part of it that falls under the Great Dismal Swamp National Wildlife Refuge. Chesapeake stretches all the way from the North Carolina border to the Hampton Roads harbor area, which means that it is adjacent to Portsmouth, Norfolk, Virginia Beach and Suffolk. When it comes to weather, the city of Chesapeake fall under the category of humid subtropical climates, which means that it has hot summers with frequent rainfall, and mild winters with almost no snowfall.
History
Chesapeake used to be known as South Norfolk, and it wasn't until 1963, when it consolidated with its present county, that the name was changed to Chesapeake. The previous city of South Norfolk first got the title of a town in 1919, but was acknowledged as independent only 3 years later. By the 1950's, many changes had occurred that made it difficult for the city to hold onto its land. Among the most famous historic events that happened in the area is the Battle of Great Bridge, a 1775 battle that was fought during the American Revolutionary War. By the end of the 1980's, much of the land belonging to the city of Chesapeake was either rural or suburban, but the area experienced significant growth during the following decades. In 2003, the city made headlines after it hosted the trial of Lee Boyd Malvo, the alleged Beltway sniper.
Industry
Chesapeake is experiencing a tremendous economic growth, which makes it the ideal place for the headquarters of any company. The largest current employers are the following: the City Public Schools, the Regional Medical Center, Sentara Healthcare, HSBC Finance and Hewlett-Packard. Sentara Healthcare is a large non-profit organization dealing with the issues of health care in the area of both Virginia and North Carolina. Hewlett-Packard, on the other hand, is one of the world's largest technology manufacturers. It is a global company that specializes in providing a variety of software and hardware components, mostly for PCs and laptops. It employs thousands of inhabitants of Chesapeake.
Military Base
Langley Air Force Base is a military post located near the city of Chesapeake, although it is closer to Hampton. After it entered World War I, the US went on to establish more than 30 new bases, one of which was the Langley base. The base operated independently until 2010, when it was merged with Fort Eustis. The two of them now make the Joint Base Langley-Eustis. The base's main purpose is to sustain the US Army in terms of both air superiority and global deployment. It was named in honor of Samuel Langley, an aviation pioneer. The base occupies a total of 3150 acres of land.