Aggressive Newport News, VA Military Defense Attorneys
When You Need a Court Martial Lawyer in Newport News, VA
Our military criminal defense attorneys have successfully defended military members around the world.

The hard-hitting court martial lawyers at Gonzalez & Waddington have earned a reputation for defending military service members at military installations worldwide. If you are stationed in Newport News, VA and are under investigation for a military offense, then hiring the most experienced military criminal defense attorney can be the difference between getting convicted versus winning your case or saving your career. Our criminal defense attorneys defend Newport News, VA military personnel in both UCMJ and administrative matters to include defending military service members accused of sexual assault, adultery, BAH fraud, and other offenses under the UCMJ.
This video is an excellent example of why you must retain the best court martial defense lawyers possible.
Our criminal defense attorneys defend false accusations of rape, child abuse, and sexual assault under Article 120 UCMJ, 120b UCMJ, and 120c UCMJ.
Unlike most civilian military attorneys or your assigned military attorney, pleading guilty is an option of last resort. Our attorneys compel the military to prove their case. We take nearly every case to trial and fight the allegations in front of a panel.
Our military court martial victories speak for themselves. The accused military service member and his or her well being is our primary concern. Our military sexual assault defense attorneys maintain smaller caseloads than the usual free military attorney so that we can concentrate on each trial separately. Your case will not be outsourced to a random lawyer and we will not coerce you into a guilty plea at the last minute. Our court martial attorneys have successfully fought military court martial and administrative separation cases in the U.S. and worldwide.
Newport News, VA Court Martial Attorneys
Our aggressive military defense lawyers will use our skills to defend your court martial or administrative separation case in Newport News, VA.
Call today to consult with a high-powered military attorney.
Military service members working in Newport News, VA deserve the best court martial attorneys available to defend them at their trial or administrative separation proceeding.
If you or a family member are stationed in Newport News, VA and are accused of a military crime such as sexual assault or if you are dealing with an administrative separation, Article 15, elimination board, letter of reprimand, then call our military defense attorneys immediately.
Click here for military law resources: AFI 51-201: Admin of Military Justice – Joint Service Comm. on Military Justice
Newport News, VA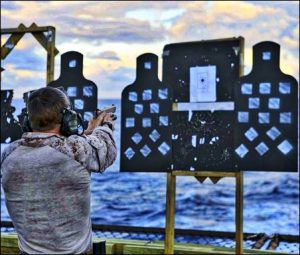 The independent city of Newport News is located in the Commonwealth of Virginia, one of the largest states in the US. Along with towns like Portsmouth and Suffolk, it forms the Hampton Roads metropolitan area, one of the most populated regions in the whole of America. According to the latest census, the town has a population of just over 183,000, which makes it rank as the 5th most populated place in the state. Since it has played an important role in the American history, Newport News has a large number of tourists that are coming to visit its heritage sites on a daily basis. Some of the most famous are related to the port, which is still shaping the local economy.
Geography
The city of Newport News occupies a total of 120 square miles, 69 miles of which is land, and 51 is covered in water. It is situated on the Virginian Peninsula, or more precisely, on the Hampton Roads Peninsula side. To one side of the city lies the Atlantic Ocean, and the whole place is a part of the Tidewater Region. To the northwest there is James City County, and to the north and northeast lies York County. Hampton is to the east of the city, which also has water borders that it shares with Portsmouth and Suffolk. It is surrounded by the Isle of Wight and Surry County as well. When it comes to weather, Newport News has a humid subtropical climate. This means that it has long and hot summers with rainfall that is above average, as well as short and mild winters with little snowfall.
History
The history of the area began somewhere during the 17th century, after Thomas Gate had occupied one of the already existing Native American villages. The settlement that was established was first named Kecoughtan. In 1619, the territory that is now part of the city of Newport News got included in one of the Virginia Company of London corporations. After that, it was renamed Elizabeth Cittie, and mostly consisted of plantations and fishing villages. During the period following the American Civil War, it was established as the city of Newport News by a merchant who went by the name of Collis Huntington. It was during this period that the town was included in the railroad network. This in turn led to a revitalization of the area, which the government tried to imitate during the 20th century. Despite all their efforts, the city now mostly consists of municipal offices and coal export facilities.
Industry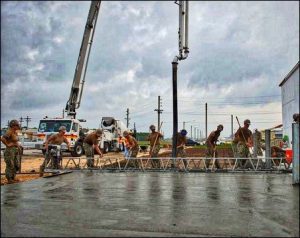 Almost all the industries in the area of the city of Newport News are military and port-related. One of the largest employers is definitely the Huntington Ingalls Industries, which is in possession of the Newport News Shipbuilding. Apart from them, there is also the CSX Transportation, a railroad company that supplies the city's coal piers. Newport News plays a significant role in the American maritime industry. The Marine Terminal, for example, stretches over 140 acres, and the capacities to store heavy-lift cranes and container cranes.
Military Presence
Located in the Commonwealth of Virginia, Fort Eustis is a military base closest to the city of Newport News. Established in 1918, it was an independent base up until 2010, when it was merged with the Langley Air Force Base to form Joint Base Langley-Eustis. Nowadays it is home to many different units, including the US Army Aviation Logistics School and the US Army Training Support Center. Its main purpose is to provide training for cadets who will then be employed in the fields of logistics, aviation maintenance and transportation. The base has a satellite installation that is called Fort Story.
Newport Military Defense Lawyers – Court Martial Attorneys