Portsmouth Military Defense Lawyers – Court Martial Attorneys
When You Need a Defense Attorneys in Naval Medical Center Portsmouth
We have successfully gone to bat for and cleared American US service members stationed around the world. View our case outcomes with different criminal defense attorneys.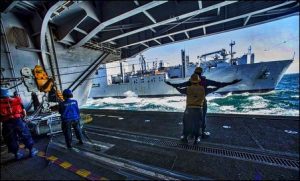 The unstoppable defense attorneys at Gonzalez & Waddington have earned a reputation for protecting American Military service members at locations such as Naval Medical Center Portsmouth. If you are at Naval Medical Center Portsmouth and are under investigation for a military crime, retaining the determined court-martial lawyer can be the difference between getting convicted versus winning your case or saving your career. Our defense lawyers avidly advise Naval Medical Center Portsmouth US Service members in a court-martial and non-judicial cases: Sexual offenses, Maiming – Article 128a, UCMJ, Rape of a Child under Article 120b, Desertion – Article 85, UCMJ, or Straggling – Article 134, UCMJ.
For many years our defense attorneys eagerly fight for Naval Medical Center Portsmouth US service members charged with sexual offenses, robbery, Manslaughter – Article 119, UCMJ, Sexual Assault of a Child, Accessory After the Fact – Article 78, UCMJ, or Straggling – Article 134, UCMJ. We also defend against other offenses under the Uniformed Code of Military Justice.
Reach out to Our Hard-hitting Naval Medical Center Portsmouth Court-martial Defense Counsel
Unlike most defense counsel or your appointed military defense counsel, pleading out is not something we often do. When our military defense lawyers take a service member to defend, our criminal defense counsel compels the opposing counsel to divulge the entire file and prove their case. We take almost every allegation to a jury trial and fight the allegations in front of a military jury.
Naval Medical Center Portsmouth Court-martial Defense Counsel
Firm founder Alexandra González-Waddington, has fought for hundreds of US service members accused of sex crimes and has aggressively worked on some of the most high-profile war crime cases from the Iraq and Afghanistan conflicts. Alexandra co-authored three of the best legal textbooks on cross-examination, Pattern Cross-Examination for Sexual Assault Cases: A Trial Strategy & Resource Guide, Pattern Cross-Examination for DNA and Biological Evidence, and Pattern Cross-Examination of Expert Witnesses, published by a leading legal publisher. These trial books are used by criminal defense law firms in the USA and globally. In addition, Alexandra was one of the first defense attorneys to serve as a Public Defender for the Augusta Judicial Circuit. Our firm's other founding lawyer, Michael Waddington, graduated from Temple Law in Philadelphia, PA, and is a current member of the American Board of Criminal Lawyers, one of the most honored legal organizations of some of the most experienced defense lawyers in the world.
In addition, some of Michael Waddington's cases were made into documentary films, such as "The Kill Team." He also commonly instructs military and civilian counsel on closings. Finally, our experienced Naval Medical Center Portsmouth hard-hitting military criminal defense attorneys will use our training to fight your court-martial or administrative separation case at Naval Medical Center Portsmouth.
Email us today to speak with our experienced military defense lawyers.
Military service members living at Naval Medical Center Portsmouth need experienced military criminal defense attorneys to defend them at their court-martial proceeding or administrative separation (ADSEP) board. If you or a family member are stationed at Naval Medical Center Portsmouth and are suspected of a military offense such as Sexual assault, Aggravated Assault – Article 128, UCMJ, Rape of a Child under Article 120b, Attempts – Article 80, UCMJ, or Communicating Threats – Article 115, UCMJ or if you are looking at an NJP then call our single-minded court-martial defense counsel while you can.
Overview of Naval Medical Center Portsmouth
The 24 / 7 center at Portsmouth, VA Naval Hospital:
The Naval Medical Center Portsmouth provides hourly care based on the availability of emergency patients in the hospital. Helps visitors and patients to find directions to different areas of the hospital grounds. Operates patient transport vehicles on the first and second decks of the main hospital to ensure transport to appointments for visitors who cannot travel long distances.
Portsmouth is the nation's oldest naval hospital and has been a vital treatment center for the military and its dependents since the early 19th century. The nationally recognized Naval Medical Center Portsmouth, Virginia, offers world-class research and teaching programs to prepare new doctors, nurses, and hospital staff for the future. The Charette Center, inaugurated in April 1999, is the third naval hospital built in Portsmouth.
The USS Constitution served from 1882 to 1897 as a training ship at the Portsmouth Naval Shipyard when she returned to the Charlestown Naval Yard in Boston. The shipyard triggered the expansion of military facilities along Hampton Road, including the Portsmouth Naval Hospital, built-in 1827-30. The US Navy Yard Norfolk was redesigned in 1929 as Norfolk Navy Yard, Portsmouth, and Norfolk Naval Shipyards in 1945.
The Norfolk Naval Shipyard has built, built, and maintained wind-powered wooden ships and destroyed and rebuilt three times. The Naval Medical Center Portsmouth (NMCP), Naval Hospital Portsmouth [4], and Norfolk Naval Hospital [5] are the oldest continuously operated hospitals in the US Navy medical system. The NMCP is the Navy's second-oldest continuously operated hospital in keeping with most military facilities along Hampton Road.
Naval Medical Center Portsmouth (NMCP), formerly Naval Hospital Portsmouth, Norfolk Naval Hospital, is a US Navy medical center located in Portsmouth, Virginia, USA. The main campus of the Naval Medical Center at historic Hospital Point houses about 5,000 men and women who live and work for the core values of the Navy – honor, courage, and commitment. In addition, about 4,300 officers, sailors, and civilians work at various locations in Yorktown and the Chesapeake to provide medical care to approximately 420,000 active, civilian, and retired personnel.
Portsmouth is nestled between the Elizabeth River to the east and the Chesapeake Bay to the north and is 15 minutes from Norfolk International Airport and 30 minutes from Virginia Beach. It is no wonder so many people drop anchor in Portsmouth with nature, history, and beautiful surroundings. Norfolk Neighborhoods, VA Photos: Norfolk Neighborhoods, VA Photos: Norfolk Neighborhoods, VA Whether you're stationed at Norfolk Naval Base (NOB), Portsmouth Naval Hospital (NAS Oceana), or Portsmouth Shipyard, there's plenty of fun to visit for those who live along Hampton Road.
Hampton Road is the home port for most of the ships and aircraft of the Naval Division of the Atlantic Fleet. There are also the Norfolk Naval Shipyards in Portsmouth, Virginia; the Portsmouth Naval Shipyards in Kittery, Maine; the Puget Sound Naval Shipyards in Bremerton, Washington; and Pearl Harbor Naval Shipyards in Hawaii. Portsmouth VA also provides health services to military family members and military retirees, benefiting more than 180,000 people.
You will need to travel to the nearby Norfolk Naval Base for the most robust basic amenities and services. Norfolk Naval Base, the Navy's newest military facility, is located on the east side of the Elizabeth River, opposite Craney Island in Norfolk City.
On March 8, the Portsmouth and Roanoke Railroad was founded as one of the first rail lines in the South and the precursors of Seaboard Airlines, Railway, and CSX Transportation. The Olde Towne Historic District of Portsmouth has 300 years of history. It is one of the largest collections of historic houses in the South, whose historic path connects two of the oldest naval facilities in the country, the Naval Medical Center and the Naval Shipyard. Merrimac Navy Yard, designed by Portsmouth naval builder John L. Porter, attacked the Federal Squadron in Hampton Roads and defeated it. It is the first iron ship to take part in a naval battle.
In the two-day battle of Portsmouth, these ships changed naval history and announced the sinking of the world's wooden Navy. The 4th Virginia Regiment occupied Portsmouth, and Fort Nelson was built near Portsmouth Hospital Point. The last royal governor before he was driven out of Williamsburg, Lord Dunmore made his last stand in the hospital before leaving town.
Hard-hitting Naval Medical Center Portsmouth Civilian Defense Attorneys
The first graduation from the Navy Hospital Corps School took place in 1902 at the Naval Hospital of Portsmouth, where 28 students completed the course. National Guard units of men and women from Portsmouth have served in all theatres of war.
During the war, the Spanish Navy praised the Portsmouth Naval Hospital for the compassion and humanitarian gestures of kindness shown to them and their compatriots. Unfortunately, only two of the nineteen Navy nurses were members of the United States Navy Nurse Corps based at Norfolk Naval Hospital. They were Hortense Elizabeth Wind ( USSR, 1891-1918; see thumbnail) and Ann Marie Dahlby ( USSR, 1892-1919). Both died of illnesses while the hospital was treating sick and dying sailors.
Naval Medical Center Portsmouth Hard-core Defense Attorneys
In support of the United States national interest, Forces Health Protection guarantees patient-centric, high-quality health care, maximizes war and family readiness, and is characterized by medical education and innovative research. The first choice for patients and staff is always the first and always will be the support of the warriors and the nation.
The Portsmouth Benefits Office is closed to the public on the last working day of each month. The medical center was one of the first military treatment facilities (MTFs) in the Ministry of Defense to receive vaccines for all medical personnel.
The Uniform Code of Military Justice forms the backbone of the military's legal system. It applies to all active duty, national guard and reserves, and retired armed forces personnel across all branches. If you or someone close to you has been charged with a crime under the UCMJ, you must turn to military defense lawyers for help right away. Find a determined military counsel . As a former member of the US Army's Judge Advocate General's Corps (JAG), relentless civilian military defense counsel, Michael Waddington has a proven track record of helping Naval Medical Center Portsmouth US military in both disciplinary and administrative matters.
Virginia Military Defense Lawyers