Aggressive Portsmouth, NH Military Defense Attorneys
When You Need a Court Martial Lawyer in Portsmouth, NH
Our military lawyers have successfully defended military members worldwide.

The hard-hitting criminal defense attorneys at Gonzalez & Waddington have gained a reputation for representing military members at military installations worldwide. If you are stationed in Portsmouth, NH and are under investigation for a military crime, then retaining the most hard-hitting court martial attorney can be the difference between going to jail or winning your case and saving your career. Our court martial defense attorneys defend Portsmouth, NH military service members in both criminal and administrative matters. These include representing military personnel suspected of sexual assault, fraternization, and other crimes under the UCMJ.
This film is a perfect example of why you must retain the best military defense attorneys that you can find
Our criminal defense attorneys defend false accusations of rape, child abuse, and sexual assault under Article 120 UCMJ, 120b UCMJ, and 120c UCMJ.
Unlike the majority of civilian military defense lawyers, or your assigned military lawyer, we do not commonly plead guilty. When we take a case, we force the military to prove their case beyond a reasonable doubt. We take almost every case to trial and fight the allegations in front of a jury.
Our military court martial outcomes are clear. The accused service member and his or her desired outcome is our principal concern. Our military criminal defense attorneys maintain smaller caseloads than the typical free defense attorney so that we can concentrate on each client separately. Your trial will not be delegated to a third party and we will not bully you into pleading guilty at the eleventh hour. Our military lawyers have contested military court martial and administrative separation (ADSEP) cases in the U.S. and worldwide.
Portsmouth, NH Court Martial Lawyers
Our hard-hitting court martial attorneys will defend your court martial or administrative separation (ADSEP) case in Portsmouth, NH.
Call today to speak with a hard-hitting court martial defense attorney
Service members stationed in Portsmouth, NH deserve the best military defense lawyers possible to defend them at their trial or ADSEP board.
If you or a loved one are stationed in Portsmouth, NH and are suspected of a military offense, such as sexual assault, or if you are dealing with an admin separation, NJP, show cause board, or letter of reprimand, call our military lawyers right away.
Click here for military law resources: Army JAG Corps Regimental History – Coast Guard Docket
Picturesque Maritime Town – Portsmouth, NH
The Picturesque Maritime Town of Portsmouth, NH is titled as the third oldest city in the nation and it is also the only city in its county Rockingham County, New Hampshire in United States. The city catering a population of 21,233 as per the 2010 census is no metropolis and marks its settlement as early as 1623. This fourth largest community is a historic seaport and popular summer tourist destination. This hub of the New Hampshire seacoast is an operational sea port which is based on the banks of Piscataqua River and has a highly rich fishing, shipping and brewing past. The downtown streets of Portsmouth are reminiscent of a small English market village where the tugboats are seen escorting the ships through the treacherous waves of the river. A popular saying, that the world has two kinds of people; one who are lucky to live near New Hampshire's little coastline, and other who are smart to visit the place, narrates the beauty the town offers.
Key Highlights of Portsmouth-The city of surprise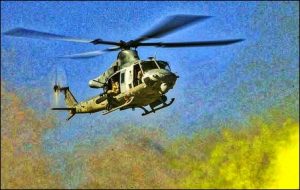 The little city offers varied contrasts, being a delight for both tourists and local citizens, both high class and working class and for those historically secure and scrappy. Portsmouth is best explored as a pedestrian. It is a town with endless brick pavements for excursion, boutiques to visit, and explore the Federal, Colonial, and Georgian houses. The typical staple of brick and clapboard structures starts from the iconic Market Square, the city's landmark and continues across the water banks to the Congress to Penhallow Street crossing the State street, Daniel, Pleasant street and the Bow.
The city of surprise is blessed with varied selection of restaurants, cafes and ice cream parlors. Housed in the granite Old Custom House and Post Office building, constructed in 1860, Book Hop, Portsmouth's newest innovation is new and old book seller and bar offering de rigueur coffee drinks. The newly built picnic area at the confluence of Ceres and Bow Streets leads to Martingale Wharf, the most exciting waterfront offering the vista of bridges, salt piles and tugs and tankers plying the Piscataqua River. The Lobstah Land Restaurant and Black Trumpet are one of the main restaurants of the town. Prescott Park offers a riverside view of 500 flower varieties and green plants.
The 10-acre open-air living history museum Strawbery Banke dates back its history to 17th century and harbors dozens of houses, taverns, shops and period garden areas. Portsmouth Brewery is the state's first brew pub. The streets surrounding Market Square include Macro Polo that amuses with its pop culture items; Odd Showroom which is full of handcrafted hats and creations of cloth; Tugboat Alley for its small and unique offerings and antiques. Portsmouth's night life is more accurately described as "pub life." The city consists of 93.55% White, 2.44% Asian, and 2.13% African American, with the remaining percentage constituting rest races. The median income for a city household was $45,195; in contrast to $59,630 as the median income for a family. The Franklin Pierce University and the Southern New Hampshire University offer co- education.
Military Details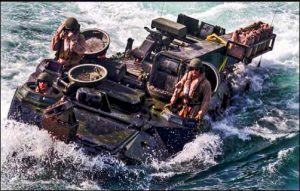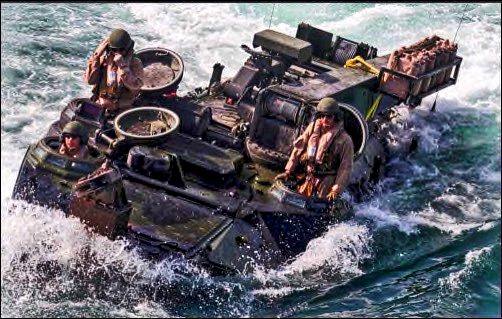 Pease Air National Guard Base, the New Hampshire Air National Guard base is located at Portsmouth International Airport at Pease in the county of New Hampshire. It occupies a portion of Pease Air Force Base, the earlier Strategic Air Command facility.
The Portsmouth Naval Shipyard, also called as Portsmouth Navy Yard is United States Navy shipyard. It is located in Kittery which is located on the southern boundary of Maine near the city of Portsmouth, New Hampshire. Portsmouth Naval Shipyard provides the U.S. Navy's nuclear submarine fleet with in a safe, timely and affordable manner. These are supported by full engineering in-house support to support in services and production shops.