When You Need a Court Martial Lawyer in Colts Neck, NJ
Our military attorneys have successfully represented military service members around the world.

The experienced court martial lawyers at Gonzalez & Waddington have gained a reputation for representing service members at Army, Navy, Marine Corps, Navy, and Coast Guard installations worldwide. If you are stationed in Colts Neck, NJ and are accused of a military crime, then having the most hard-hitting criminal defense attorney can be the difference between getting convicted versus winning your case or redeeming your career. Our defense lawyers represent Colts Neck, NJ service members in both criminal and administrative matters to include defending service members accused of sexual assault, drug distribution, and other crimes under the UCMJ.
This video is an excellent example of why you must hire the best criminal defense attorneys that you can find.
Our criminal defense attorneys defend false accusations of rape, child abuse, and sexual assault under Article 120 UCMJ, 120b UCMJ, and 120c UCMJ.
Unlike the majority of civilian court martial lawyers or your free military lawyer, pleading guilty is not something we do often. Our firm compel the military to prove their case. We take almost every criminal case to trial and fight the allegations in front of a panel.
Our military court martial outcomes speak for themselves. The accused military service member and his or her future is our chief concern. Our defense lawyers keep lighter caseloads than the average assigned military defense lawyer so that we can concentrate on every case separately. Your trial will not be delegated to a third party and we will not coerce you into pleading guilty at the last minute. Our defense lawyers have defended military court martial and ADSEP cases in the U.S. and globally.
Colts Neck, NJ Court Martial Lawyers
Our experienced court martial lawyers will use our history to fight your court martial or ADSEP case in Colts Neck, NJ.
Call today to consult with an experienced court martial attorney.
Service members working in Colts Neck, NJ merit the best court martial lawyers possible to defend them at their trial or ADSEP hearing.
If you or a family member are stationed in Colts Neck, NJ and are accused of a UCMJ crime such as sexual assault or if you are facing an admin discharge, NJP, elimination board, letter of reprimand, then call our military defense lawyers today.
Click here for military law resources: Manual for Courts-Martial (2014 Supp.) – Coast Guard Docket
Life in Colts Neck, NJ
Established in 1847 as Atlantic Township, Colts Neck is a township in County of Monmouth, New Jersey, and United states. The town is less than an hour's drive from Manhattan, and is named so because of the shape it takes from the spot where the two streams meet. As per 2010 United States Census, the population of the town was 10,142 reflecting a 17.8% decline from 12,331 as claimed in 2000 Census, which had increased by +44.1% as compare to the 1990 Census. As per the first census of the twenty first Century, it has been graded as the thirty ninth highest income places in United States with a population of at least ten thousand. It is a community in Central New Jersey where many people choose to move due to its open space and proximity to the Jersey Shore, being within commuting distance of New York City and Philadelphia. The township has strict regulations. As there is no public water or sewage service, most homes are built on lots covering a minimum of 2, 5 and 10 acres.
Key Highlights of Colts Neck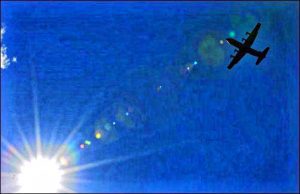 In February 1847, the town of Colts Neck was first established as Atlantic Township by provisions of the New Jersey Legislature from parts of Township of Freehold, Township of Middletown and Township of Shrewsbury. It was renamed "Colts Neck Township" in November, 1962. The strict zoning ordinances of the town have allowed locally owned businesses to flourish, restricting the development of urban outlets and chain stores. Colts Neck is one of the wealthiest consumer markets representing less than one percent of U.S. households and is categorized as sixteenth wealthiest municipality of New Jersey's. The residents are highly educated and are in the peak earning age, aged 45 to 64 years in married-couple households with or without children.
These so called Top Rung residents travel in style, both domestically and overseas as this is a primary market for buying or taking a luxury car on lease, residents of the town promote international brand vehicles. The lifestyle of these avid readers also includes daily workout and community activities. Colts Neck has been known for its large number of equestrian farms which have been replaced with huge houses, apartments and large extended estates, though a large number of horse farms still exist. The Delicious Orchads, Dorbrook Park Recreation Area and 4JG's Orchards & Vineyards are must visit areas in Colts Neck. A memorial garden, with central feature as metal and stained glass sculpture, was built in the town as a dedicated memory to the five members of the community who were lost. Many Colts Neck's residents are professional business people and commute to New York City's for their living.
Military Details
To begin with Earle's Naval Weapons Station, which started in 1943 after the need for an Ammunition Depot developed in the greater New York area in order to support the efforts put in the war. The ammu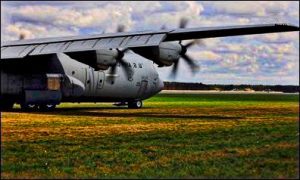 nition could be safely and operationally move through ship.
Advantages of choosing this location for the port:
This location has access to commercial rail facilities with rail lines coming from the west, which marks the origin of the maximum ammunition shipments.
The rural vicinity of the site allows least dislocation of the local population.
That building work included building the military road and railway that connects the main-side complex, the waterfront complex and the pier, which stretches 2.2 miles into Sandy Hook bay and covers 2.9 miles of pier/trestle surface area.
After World War II, the Naval Weapons Station Earle was developed as per current military requirement and in 1974 it was so named.
The Military Station is divided into two sections:
Main-side which is located in Colts Neck
Waterfront Area, on Sandy Hook Bay which is located in the Leonardo section of Middletown.
Both the areas are connected by Normandy road which is a 15-mile military road and rail line.