Aggressive Mount Clemens, MI Military Defense Attorneys
When You Need a Court Martial Lawyer in Mount Clemens, MI
Our criminal defense lawyers have successfully defended military personnel around the world.

The aggressive court martial lawyers at Gonzalez & Waddington have developed a reputation for defending military members at Army, Navy, Marine Corps, and Coast Guard installations worldwide. If you are stationed in Mount Clemens, MI and are under investigation for a military crime, then retaining the most experienced court martial defense lawyer can be the difference between losing your case or winning your case and saving your career. Our defense attorneys represent Mount Clemens, MI military service members in both UCMJ and administrative matters. These include defending service members accused of sex assault, drug distribution, and other crimes under military law.
Our criminal defense attorneys defend false accusations of rape, child abuse, and sexual assault under Article 120 UCMJ, 120b UCMJ, and 120c UCMJ.
Unlike the majority of civilian military lawyers, or your free military counsel, we do not commonly plead guilty. Our attorneys force the military to prove their case beyond a reasonable doubt. We take just about every criminal case to trial and fight the allegations in front of a jury.
Our military court martial results speak for themselves. The accused military service member and his or her desired outcome is our primary concern. Our court martial attorneys keep lighter caseloads than the typical free defense lawyer so that we can focus on each client on an individual basis. Your trial will not be delegated to a random attorney and we will not force you to plead guilty at the eleventh hour. Our military criminal defense lawyers have fought military court martial and administrative separation cases in the U.S. and globally.
Mount Clemens, MI Court Martial Attorneys
Our experienced court martial defense lawyers will defend your court martial or administrative separation case in Mount Clemens, MI.
Call today to speak with a high-powered military defense attorney
Military personnel working in Mount Clemens, MI deserve the best court martial lawyers available to defend them at their court martial or administrative separation (ADSEP) hearing.
If you or a loved one are stationed in Mount Clemens, MI and are suspected of a military crime, such as sexual assault, or if you are confronted with an admin discharge, NJP, elimination board, or letter of reprimand, call our military lawyers today.
Click here for military law resources: Army CCA – Electronic Benchbook
Mount Clemens, MI
Overview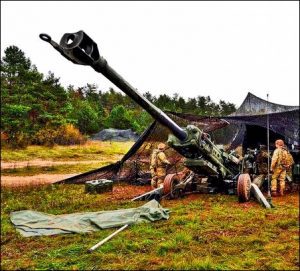 Mount Clemens is a city in Michigan; it is one of the most popular states in the United States of America. It is the county seat of Macomb County. The Clinton River flows through it as it makes its passage to the Lake St. Clair close to the place. One of the oldest public library is Mount Clemens Public Library. Mount Clemens is a home for auto parts industry, Air National Guard Base and Morley Candy factory. The Metropolitan Beach Lake St. Clair, the Mount Clemens Ice Arena, Fitness Center and a municipal marina constitutes the Recreational facilities.
The total area of the city is 4.20 square miles out of which 0.13 square miles is water and 4.07 square miles is land. It is almost completely enclosed by Clinton Township. The Anton Art Center, a famous community gallery offers exhibitions of artwork by national, local and international artists. It is housed in a building financed by Andrew Carnegie, a renowned industrialist and philanthropist.
Key highlights of Mount Clemens
Christian Clemens was the founder of the city. He came to this area in 1796 as part of a survey. Clemens was impressed by the area, bought some property along the river and built a log house in 1801. Clemens was buried at Clemens Park and it became the seat of Macomb County on March 11th 1818. The first post office was opened in 1821 with John as the first postmaster. The town had around 3000 people by 1879 and all of them voted for the village to become a city. In 1870, mineral bath industry flourished and it made Mount Clemens famous throughout the world as a health spa. As mineral bath industry flourished, another industry developed which brought national awareness to Mount Clemens. In the beginning of 1880, there were ten major rose growers with over 30 acres under glass because of which Mount Clemens was also known as Rose capital of U.S.
Places to visit in Mount Clemens
* Crocker House: This is a hidden gem in Mount Clemens. The restored house from 1869 is full of art from 1869-1922, furnishings, clothing and even era specific food. The staff is well conversant with the history of this area.
* Clinton River Cruise Company: It started in 1990 by captain Paul Gallas, a graduate of the Great Lakes Maritime Academy and recipient of US Coast Guard License. In 1994, a 150 passenger vessel made its trip down the river. The friendly and proficient staff helps in making a truly remarkable experience.
* Michigan Transit Museum: It offers awesome train rides in Mount Clemens and Clinton Township. One can take a nostalgic trip on a 1930's passenger car pulled by the diesel locomotive. The tourists can purchase their tickets and then board the passenger car for a ride through Mount Clemens, Harrison Township and Clinton for 40 minutes.
Military details
Selfridge Air National Guard base is a National Guard Base located near Mount Clemens in Harrison Township. It is one of the 32 air service training camps established the entry of US in World War 1.
The base is named after Thomas E Selfridge who was the First Lieutenant. He was the first person to be killed in an air crash on 17th September 1908. Selfridge expanded five times during World War 2. Now, total area covered by the base is 3600 acres. Selfridge field became Selfridge Air force base in 1947 as the Air force became a separate service. The base was declared as one of the oldest and the historic military base was handed over to the Michigan Air National Guard on July 1, 1971.
The change of command ceremony was held on June 20, 1971 with Colonel Kenneth I Gunnarson becoming the commander of the air base. Presently, Selfridge Air National Base is the dwelling of various diversified units, which includes Army, navy, Air force, Marine Corps, Coast Guard and many more. The base comprises of permanently assigned units from all the services and is one of the largest bases in US. Selfridge has a room for growth; it has 350 buildings, roads of 25 miles and 1.2 million square yard of taxi ways.
Mount Clemens, MI Military Defense Lawyers