Aggressive Cape May, NJ Military Defense Attorneys
When You Need a Court Martial Lawyer in Cape May, NJ
Our military criminal defense attorneys have successfully defended military members around the world.

The aggressive military defense attorneys at Gonzalez & Waddington have earned a reputation for defending military personnel at military installations worldwide. If you are stationed in Cape May, NJ and are suspected of a military offense, then retaining the most aggressive military defense attorney can be the difference between having your rights trampled versus winning your case or saving your career. Our military attorneys represent Cape May, NJ military personnel in both UCMJ and administrative matters to include representing military service members suspect of sex assault, rape, and other offenses under military law.
This film is an excellent example of why you need to retain the best defense attorneys that you can find.
Our criminal defense attorneys defend false accusations of rape, child abuse, and sexual assault under Article 120 UCMJ, 120b UCMJ, and 120c UCMJ.
Unlike most civilian military defense attorneys or your free military lawyer, pleading guilty is not something we commonly recommend. Our firm compel the military to prove their case beyond a reasonable doubt. We take just about every case to trial and fight the allegations in front of a panel.
Our military court martial outcomes are clear. The accused military service member and his or her future is our principal concern. Our military defense attorneys maintain smaller caseloads than the average assigned military attorney so that we can concentrate on every case on an individual basis. Your case will not be delegated to a third party and we will not force you into a guilty plea at the eleventh hour. Our defense lawyers have contested military court martial and administrative separation cases in the United States and around the world.
Cape May, NJ Court Martial Attorneys
Our aggressive military attorneys will use our skills to fight your court martial or ADSEP case in Cape May, NJ.
Call today to speak with a high-powered military defense lawyer.
Military service members stationed in Cape May, NJ deserve the best court martial lawyers possible to represent them at their court martial or administrative separation (ADSEP) hearing.
If you or a family member are stationed in Cape May, NJ and are accused of a UCMJ offense such as sex assault or if you are confronted with an administrative separation, NJP, elimination board, reprimand, then call our court martial defense lawyers immediately.
Click here for military law resources: Army Lawyer – Navy-Marine Corps CCA
Everything you need to know about Cape May, NJ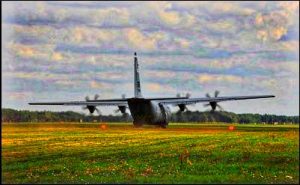 Cape May, the oldest vacation resort destination in United States, is the city of hospitality and Victorian Charm. The city is located at the southern tip of Cape May Peninsula in Cape May County, New Jersey, and is the destination for all seasons. As per the United States 2010 Census, the city nicknamed as "Cool Cape May" has a year round population of 3,607, reflecting a decline of 10.6% in the population of 4034 according to Year 2000 Census.
This population had itself declined by 13.6% from the population of 4668 according to 1990 Census. However, Cape May's population in summers expands to 40,000 to 50,000 visitors as this seaside resort city draws visitors for its remarkable bird watching locations and Victorian architecture. It was recognized as America's top ten beaches by Travel Channel. The city of Cape May is designated as Cape May Historic District due to the high concentration of Victorian buildings.
Key Highlights of Cape May, NJ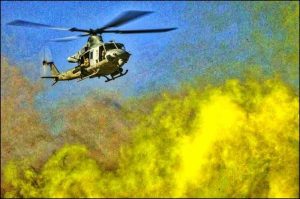 Cape May has experienced both boom and bust with the town suffering major fires in 1869 and 1878 with the latter destroying 35 acres of property including most of the city's legendary hotel. However, the city was rebuilt into an architectural marvel of picturesque Victorian landscapes with conscientious zoning laws and an active historic preservation contingent. Finally, the entire city of Cape May was designated a National Historic Landmark in 1976. It is open round the year and hosts variety of activities every weekend through Christmas.
The city serving more than a vacation at the beach hosts world renowned jazz and music festivals with two top-notch theater companies. Award winning wineries, top restaurants and funky shops with unique merchandise contrast with educational, natural, cultural, or sightseeing activities; thereby offering each visitor opportunity to design his personalized vacation with his or her customized itinerary. Designated as "The restaurant capital of New Jersey" by The New York Times, Cape May offers elegant atmospheres with Victorian charm and hospitality for visitors to relax and enjoy a total dining experience.
Serving as a Great Outdoor Location, the city is known for eco and geo-tourism and water sports. Public school students for pre-Kindergarten to sixth grade attend Cape May City School District as the Elementary School while public school students for class seventh to twelfth grades attend the schools of the Lower Cape May Regional School District. The private Catholic schools serving Cape May are Cape Trinity Regional School and Wildwood Catholic High School. Rutgers University, Institute of Marine and Coastal Sciences and Atlantic Cape Community College are the Colleges in the Cape May area.
Military Details
The Military and Coast Guard Installations in New Jersey consist of distinct categories:
Air Force –McGuire Air Force Base (JB MDL)
Army
Fort Dix (JB MDL)
Joint Base McGuire –Dix -Lakehurst JB MDL is composed of the following set of missions:
McGuire Air Force Base
Naval Lakehurst
Fort Dix
JB MDL Operations and Construction Data
Total Economic Impacts of the Joint Base
Picatinny Arsenal
The offices overseeing and contributing to the mission of the Picatinny are:
Program Executive Offices
The Joint Munitions and Command of Lethality Lifecycle Management (JM&L LCMC)
Armament Research, Development and Engineering Center of the US Army (ARDEC)
Assistant Secretary of the Army (Acquisition Technology and Logistics) Organization.
Defense Contracting Management Agency (DCMA)
Naval Surface Warfare Center, (NAVSEA)
Civilian Human Resource Agency
Navy
Naval Air Engineering Station Lakehurst (JB MDL)
Naval Weapons Station Earle
The Naval Weapons Station Earle has two distinct physical sections in Monmouth County

National Guard

Air National Guard

Army National Guard

Coast Guard