New Jersey Court-Martial Attorneys
McGuire AFB/McGuire, the common name of the McGuire unit of Joint Base McGuire-Dix-Lakehurst, is a United States Air Force base located in Burlington County, New Jersey, United States, approximately 16.1 miles south-southeast of Trenton. McGuire is under the jurisdiction of the Air Mobility Command.
Joint Base McGuire-Dix-Lakehurst New Jersey
Our military defense counsel at Gonzalez & Waddington will handle your case from start to finish. The court-martial lawyers at Gonzalez & Waddington provide worldwide representation. We provide you with the personal attention you need to fight for your freedom and rights in these stressful times. Our court-martial defense counsel at Gonzalez & Waddington have experience defending crimes committed in the military.
Joint Base McGuire-Dix-Lakehurst Court-martial Counsel
Our unyielding military criminal defense attorneys at Gonzalez & Waddington will arrange free counseling to discuss your allegations in detail and explain how they will fight your case, which is different from most military attorneys. Use the contact form contact our hard-hitting court-martial lawyers at Gonzalez & Waddington for legal advice. Call to speak to our experienced criminal defense lawyers at Gonzalez & Waddington.
Click here for: Closing Arguments Examples
Criminal lawyers, Michael Waddington & Alexandra Gonzalez-Waddington, have extensive experience handling all types of criminal charges, ranging from Sexual assault, Murder– Article 118, UCMJ, Forcible Pandering, Attempts – Article 80, UCMJ, or Failure to Obey Order or Regulation – Article 92, UCMJ.
Joint Base Mcguire-Dix-Lakehurst
New Jersey Joint Base McGuire-Dix Lakehurst is one of four US military facilities selected as a base to accommodate Afghan evacuees because of its regional capacity and ability to support evacuees, said U.S. Northern Command commander Gen. Glen Vanherck Friday. The base is a merger between the United States Air Forces McGuire Air Force Base and the United Nations Army's Fort Dix, and the United States Naval Air Engineering Station Lakehurst. The base was merged on October 1, 2009. It is the United States of the only Tri-Service Base under the Department of Defense, which includes units from all five branches of the armed forces.
Vanherck said the military hopes to increase the base's capacity to take in 10,000 refugees as part of an effort to increase the nationwide capacity to 50,000 by September 15. According to a news release from the base, as one of four military facilities hosting Afghan refugees, Air Force suggested that Joint Base McGuire-Dix Lakehurst provide refuge for up to 9,500 evacuees to help the US and our allies.
Nearly 500 soldiers from the 1st Infantry Division at Fort Riley support Fort McCoy, Wisconsin, and Fort Lee, Virginia. In contrast, the Joint Base McGuire-Dix Lakehurst, New Jersey, supports the effort as part of the Task Force stationed there. Additionally, all service branches from across the country will be deployed to various bases, including the MDL, in support of Task Force Liberty.
Naval personnel must abide by Air Force rules and verify that their unit is following the correct procedures. During your orientation, a representative of the ADL Management Office will inform you about the specific policies of the Air Force Base. In addition, the commanders of the joint bases have set up a monthly inspection program focused on health and safety.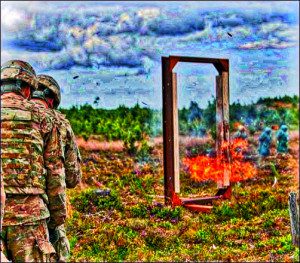 The Air Force recognizes that the management of unaccompanied housing is critical to the development process of service members. Therefore, unaccompanied airmen and sailors with a grade of E-4 or higher and a minimum of 3 years of service can be accommodated in the local community. This is intended for unaccompanied E-1, E-3, and E-4 personnel with less than three years of service in the Air Force. You don't have to break the bank to graduate and work towards a bright future. Instead, earn your bachelor's or master's degree in a few minutes at McGuire-AFB.
Joint McGuire-Dix Lakehurst (JB-MDL) is a US military base located 29 km southeast of Trenton, New Jersey. The military base in South Jersey is on a sprawling 42,000-acre campus located 20 miles west of Burlington in Ocean County. McGuire Air Force Base is named after Major Thomas B. McGuires, Jr., recipient of the Medal of Honor and the second leading player in American history.
From October 1994 to March 2009, the 305th Air Mobility Wing served as a guest wing when the newly activated 87th Air Base Wing took over installation command. The 87th provides installation management and support for 3,933 facilities estimated at an estimated value of $9.3 billion in physical infrastructure. Liberty (USO), the home base of five services, is the only megabase with three services in the CONUS.
It may take a little longer to gain access to the base and arrive a little later than normal. If you use the address field on the base map or a GPS service at the base, you will be directed to the nearest gate to the main gate, which may not be available for your entry. Do not rely on the GPS at the base, as you may be directed through the wrong gate miles away from the special gate you need to enter the event.
Follow 1 / 10 mile and turn right at the following sign: County Road 616 East. Follow the next set of traffic lights to Pointville Road and turn left. Walk 2.0 miles down the street and open the gate that marks the perimeter.
The Airmen's Dormitory Council, which includes the Navy Dorms, aims to set standards for residents, present solutions to problem areas, establish positive leisure activities, and identify facilities to improve. Specific information about the Dix McGuire Division (Zone 37) can be found on page 43. Information on the Lakehurst section (development plan 53) can be found on page 44.
Our award-winning military community-led and trained by our staff is sure to help you find the perfect home that meets the needs of you and your family. Joint McGuire-Dix Lakehurst. Joint Base in Wrightstown, NJ, the Department of Defense, and the U.S. Northern Command will provide transportation, temporary housing, medical examinations, and general assistance to around 50,000 Afghans inappropriate facilities in permanent and temporary structures as soon as possible, with the support of the State Department and the Department of Homeland Security.
If you do not have your driver's license, license, or insurance card, the DoD policy allows you to park at the base and hitchhike to the field. Please purchase a valid fishing license for 2021 until 20.06.2021 and fill in a new security letter from ID Sportsman.