Aggressive Abilene, TX Military Defense Attorneys
When You Need a Court Martial Lawyer in Abilene, TX
Our military criminal defense lawyers have successfully represented military service members worldwide.

The hard-hitting military attorneys at Gonzalez & Waddington have developed a reputation for representing service members at Army, Navy, Marine Corps, Navy, and Coast Guard installations worldwide. If you are stationed in Abilene, TX and are accused of a military offense, then having the most hard-hitting court martial attorney can be the difference between getting convicted versus winning your case or saving your career. Our military criminal defense attorneys defend Abilene, TX service members in both UCMJ and administrative matters to include representing military personnel accused of sexual assault, theft, and other crimes under the UCMJ.
This film is a great example of why you need to hire the best military attorneys available.
Our criminal defense attorneys defend false accusations of rape, child abuse, and sexual assault under Article 120 UCMJ, 120b UCMJ, and 120c UCMJ.
Unlike most civilian court martial lawyers or your assigned military counsel, pleading guilty is an option of last resort. We make the military to prove their case. We take just about every criminal case to trial and fight the allegations in front of a jury.
Our military court martial outcomes speak for themselves. The suspected military service member and his or her well being is our principal concern. Our military defense attorneys keep lighter caseloads than the average appointed military defense attorney so that we can focus on each client separately. Your case will not be outsourced to a random attorney and we will not push you into a guilty plea at the last minute. Our military criminal defense attorneys have contested military court martial and administrative separation cases in the United States and around the world.
Abilene, TX Court Martial Attorneys
Our experienced military defense attorneys will use our history to fight your court martial or administrative separation case in Abilene, TX.
Call today to consult with a hard-hitting military defense lawyer.
Military personnel working in Abilene, TX merit the best court martial attorneys possible to defend them at their court martial or administrative separation (ADSEP) board.
If you or a loved one are stationed in Abilene, TX and are suspected of a UCMJ crime such as sexual assault or if you are facing an administrative discharge, Article 15, elimination board, letter of reprimand, then call our military attorneys immediately.
Click here for legal resources: Coast Guard CCA – Electronic Benchbook
Abilene, TX – Location and Statistics
Abilene is located in Taylor and Jones in west central Texas. As per the 2010 census, the population of this city was about 117,063, which also made it the 27th most populated city in this state. It is the major city of the Abilene Metropolitan Statistical Area in county seat of Taylor County. Located off interstate 20, it is between exits 279 on west and 292 towards the east. It is about 140 miles south to the Forth Worth with a railroad dividing the city. Some of the fastest growing and emerging sectors of the city lie on the south-west side. It has 3 gorgeous lakes in the city premises.
Abilene- History, Tourist Attractions and City life
The city had been first established by cattlemen who used it as a stock shipping point since it was on the Texas and Pacific railway. It has been named after the endpoint of Chisholm Trail and so it gets its name from Abilene, Kansas. After being founded around 1881, it was soon incorporated and during the 1940's it was able to raise enough funds for starting a U.S army base. Here are some other interesting facts that you should know about the city-
Culturally, this is a city that has a cosmopolitan culture with great emphasis on education. There are colleges and university campuses that fill the city along with being a hub for agricultural experts. There are many churches found here along with
The Abilene Arts Alliance that takes effort to blend education with technology and arts and health care.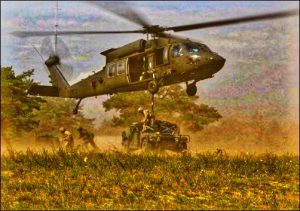 Along with this, it is also home to some of the most notable theaters like the Center for Contemporary Arts Abilene, Paramount Theater, and National Center for Children's Illustrated Literature, etc. It also hosts the Abilene along with the 12th Armored Division Museum and Taylor County Coliseum. There are 3 private and 3 public libraries here along with 26 parks and 6 television stations and 7 radio ones.
The economy of this city is mostly related to livestock along with strong emphasis on architecture. It has evolved as a center where there is strong emphasis on government, education, health care along with manufacturing. More and more initiatives are being taken to ensure that there is business growth here.
Some of the other attractions in the city are the amazing buildings here that have different stories. For instance, the Marshal Tom Hill House located in the Buffalo Gap Village on the south provides a story of how Hill had died at the young age of 32 and their family survived for the next 6 decades through difficult times. Then there is also The Dodd-Harkrider House situated at 2026 North Third Street and reminds one of the Americana of 1915.
Military and Army Base in Abilene
This city is the home to the Dyess Air Force Base, which had been founded in the year 1942. Basically, it is a 6,409 acre area that takes ca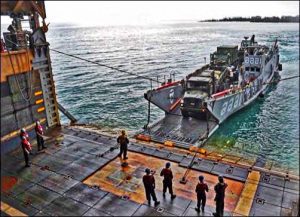 re of more than 13,000 military personnel along with their families. The base is the hub of the 7th Bomb Wing divided in 4 groups. The B-1B is flown by the 9th and 28th Bomb Squadron, while the 28th Bomb Squadron hosts the air school for the base.
Located on southwest part of the city, it employs 5,000 people and it has more than 200 facilities available here, which includes 988 units of family housing too. The base served the nation during the terrorist attacks on New York 9/11 and till date it actively functions in deployment of its force towards national service. It is also one of the first few bases in the American history that gets its entire energy source from renewable wind energy and biomass instead of using other fuel sources that are harmful for the environment.