Aggressive Wichita Falls, TX Military Defense Attorneys
When You Need a Court Martial Lawyer in Wichita Falls, TX
Our military lawyers have successfully represented military members around the world.

The aggressive military criminal defense attorneys at Gonzalez & Waddington have developed a reputation for representing military members at military installations worldwide. If you are stationed in Wichita Falls, TX and are suspected of a military offense, then hiring the most experienced defense attorney can be the difference between losing your case versus winning your case or saving your career. Our court martial defense attorneys defend Wichita Falls, TX service members in both criminal and administrative matters to include defending military service members suspect of sexual assault, rape, and other offenses under military law.
Our criminal defense attorneys defend false accusations of rape, child abuse, and sexual assault under Article 120 UCMJ, 120b UCMJ, and 120c UCMJ.
Unlike the majority of civilian defense attorneys or your free military counsel, pleading guilty is not something we do often. When our lawyers take a case, we compel the military to prove their case beyond a reasonable doubt. We take just about every criminal case to trial and fight the allegations in front of a panel.
Our military court martial victories are clear. The accused service member and his or her future is our primary concern. Our military lawyers keep smaller caseloads than the average free defense attorney so that we can focus on every client separately. Your case will not be outsourced to a random attorney and we will not push you into taking a dive at the last minute. Our court martial defense attorneys have successfully fought military court martial and administrative separation cases in the United States and worldwide.
Wichita Falls, TX Court Martial Attorneys
Our aggressive court martial defense lawyers will use our history to fight your court martial or administrative separation case in Wichita Falls, TX.
Call today to consult with an aggressive military defense attorney.
Military service members working in Wichita Falls, TX deserve the best court martial attorneys possible to defend them at their court martial or administrative separation (ADSEP) board.
If you or a family member are stationed in Wichita Falls, TX and are accused of a UCMJ crime such as sexual assault or if you are facing an administrative discharge, Article 15, elimination board, reprimand, then contact our military defense lawyers now.
Click here for military law resources: AR 27-26: Rules of Prof. Conduct – Marine Corps Defense Services Org.
Wichita Falls, TX
The city of Wichita Falls is the official seat of the county that bears its name, the Wichita County. Both the city and the county are located in the state of Texas. The US Census of 2010 has shown that it has a population of over 100000 people, which makes it rank as the 29th most populated city in the state. Among other famous landmarks, Wichita Falls is home to a building known as the smallest skyscraper in the world – the Newby-McMahon Building, which was built in 1919. The list of interesting sites also includes Dr. White's Sanatorium, which people have nicknamed the Old Insane Asylum.
Geography
To the north of Wichita Falls lies the border between Texas and Oklahoma, and the city itself is only 140 miles south from Oklahoma City. To the southeast lies the city of Fort Worth. Wichita Falls occupies a total of just over 70 square miles, only 0.02 square miles of which is water. As for the weather, the city's area falls under the category of humid subtropical climates. This means that it has really hot summers, but fairly warm winters as well. The area is known for having the highest maximum temperatures when the Desert Southwest is not taken into consideration. They can rise to 100 degrees even during March, and there is usually around 102 days when they reach 90. Apart from that, there are also around 60 nights when the temperature is freezing.
History
After Americans had finished their negotiations regarding the relocation of Native Americans, the latter started moving into the area that is now known as Wichita Falls. The negotiations were later called the Treaty of Dancing Rabbit Creek. During the 1860's, the Americans moved in and started building cattle ranches. It was in 1872 that the newly-formed settlement was named Wichita Falls. The two men that influenced the city's history the most were Joseph Kemp and Frank Kell, entrepreneurs and pioneers in the business of food processing. In 1886, there was a huge flood that destroyed the original Wichita Falls, but the city soon built a new one, now located in Lucy Park. In 1964 and 1979, the city was struck by a tornado, but quickly recovered in both cases. It is now a lively town in which industry is experiencing a steady growth.
Industry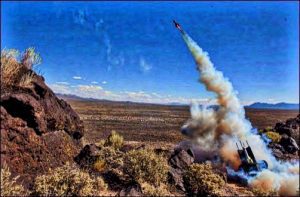 The biggest employers in the city of Wichita Falls are the Sheppard Air Force Base, the State Hospital and the Midwestern State University, but there are plenty of those that need to be mentioned as well. One of them is the Sealed Air Corporation, a company that is in the business of manufacturing packaging products. It is famous for more than one brand, the list of which includes Cryovac, Diversey and Bubble Wrap. Diversey is a brand that specializes in cleaning and hygiene products, and is well-known in many parts of the world. Apart from Sealed Air, there is also Howmet Castings, the specialty of which are superalloys, titanium and aluminum.
Military Base
Sheppard Air Force Base is a military post located only five miles from the Wichita Falls business district. When it comes to Air Education and Training Command, this base is definitely the largest and most diversified. It got its name after Senator John Sheppard, who was involved in military preparation prior to World War II. The base shares one of its runways with the Wichita Falls airport, but has enough of its own land to host many military units, including the 82nd Training Wing and the 80th Flying Training Wing. It is also in charge of conducting Joint Jet Pilot Training.