Aggressive San Antonio, TX Military Defense Attorneys
When You Need a Court Martial Lawyer in San Antonio, TX
Our military criminal defense lawyers have successfully defended service members worldwide.

The aggressive military lawyers at Gonzalez & Waddington have gained a reputation for representing service members at Army, Navy, Marine Corps, Navy, and Coast Guard installations worldwide. If you are stationed in San Antonio, TX and are suspected of a military crime, then retaining the most experienced military criminal defense lawyer can be the difference between losing your case versus winning your case or saving your career. Our court martial attorneys defend San Antonio, TX service members in both UCMJ and administrative matters to include representing service members accused of sexual assault, drug offenses, and other crimes under military law.
This film is a perfect example of why you need to hire the best military defense attorneys available.
Our criminal defense attorneys defend false accusations of rape, child abuse, and sexual assault under Article 120 UCMJ, 120b UCMJ, and 120c UCMJ.
Unlike most civilian court martial lawyers or your assigned military attorney, pleading guilty is not something we do often. Our firm force the military to prove their case. We take nearly every case to trial and fight the allegations in front of a jury.
Our military court martial victories speak for themselves. The suspected military service member and his or her well-being is our principal concern. Our court martial attorneys keep smaller caseloads than the typically assigned defense lawyer so that we can concentrate on each client individually. Your case will not be outsourced to a random attorney and we will not force you into taking a dive at the eleventh hour. Our court-martial defense attorneys have successfully contested military court-martial and ADSEP cases in the United States and worldwide.
San Antonio, TX Court Martial Attorneys
Our aggressive military defense lawyers will use our experience to defend your court-martial or ADSEP case in San Antonio, TX.
Call today to consult with an experienced court-martial defense lawyer.
Military personnel working in San Antonio, TX merit the best court-martial defense lawyers available to defend them at their court-martial or ADSEP proceeding.
If you or a loved one are stationed in San Antonio, TX and are accused of a UCMJ offense such as sexual assault or if you are confronted with an admin separation, Article 15, show cause board, letter of reprimand, then call our court martial lawyers today.
Click here for legal resources: AFI 51-201: Admin of Military Justice – SCOTUSblog
San Antonio, TX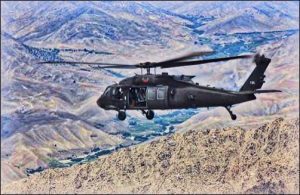 The city of San Antonio is located in the US state of Texas. According to the latest census, it has a population of over 1,400,000 people, which makes it the second-largest city in the whole of Texas. During the past couple of decades, it has been experiencing rapid growth, which has led to its current state. It is a large metropolitan area that provides an urban atmosphere to all those looking for such experiences, but it also has a long history. Among the many attractions you can visit, the most popular are the countless museums and entertainment parks. The list includes the San Antonio Museum of Art, the Stock Show and Rodeo, and SeaWorld.
Geography
San Antonio is about 75 miles away from Austin, the capital of the state of Texas. It is also to the west of Houston, and to the south of both Dallas and Fort Worth. The city stretches on over 400 square miles, 1.1% of which is water. It rises to over 770 feet above sea level and lies right on top of the Balcones Escarpment. The city of San Antonio has three lakes: Edwards Aquifer, Calaveras Lake, and Victor Braunig Lake. The latter two are some of the oldest reservoirs in the country and were built for recycling wastewater, that was then used for power plant cooling. As for the weather, San Antonio falls under the category of humid subtropical climate. The summers are hot, and the winters relatively mild. The weather during both spring and fall is usually warm with plenty of rainfall.
History
Payaya Indians are believed to be the first to inhabit the area of San Antonio. The place, however, didn't get a name until 1691, when a party of Spanish explorers stumbled upon the San Antonio River and named it in honor of St. Anthony of Padua. The plans to establish a settlement on the spot where San Antonio now lies were first made in 1709. However, construction didn't start for another 10 years. As time passed, the city became the largest Spanish settlement in the whole of Texas. After the Civil War, it became known as the cattle industry center. Ever since the 20th century, San Antonio has been experiencing a steady growth of population. It is still characterized by a mix of cultures that can't be seen in other parts of the region.
Industry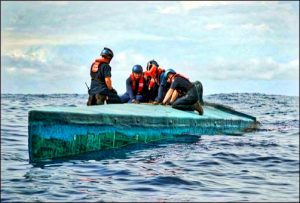 The city of San Antonio is constantly growing, which reflects on its economy as well as on other aspects of life in general. Government, services, and manufacturing are the largest industries, employing thousands of people and creating the biggest profits. The surrounding military bases play a large part in its economy as well. When it comes to manufacturing, there are several important companies with headquarters in San Antonio. The list of the most well-known includes Toyota Motor Corp., a company that is in the business of manufacturing vehicles and vehicle parts. The factory located in San Antonio is expected to be producing 150000 trucks per year.
Military Base
San Antonio is home to more than one military base, including not only Lackland Air Force Base but also Randolph Air Force Base and Fort Sam Houston. The Lackland base got its name after Frank Lackland and is now the only station for entry processing that is enlisted in BMT, or the Basic Military Training. It is home to an entire collection of vintage items, including aircraft that are currently used only for display. The most famous ones are C-121 Constellation, B-52 Stratofortress, B-17 Flying Fortress and SR-71 Blackbird. It is a highly valued collection and is located on the base's parade grounds.