Aggressive Del Rio, TX Military Defense Attorneys
When You Need a Court Martial Lawyer in Del Rio, TX
Our military defense attorneys have successfully defended military members around the world.

The aggressive military defense attorneys at Gonzalez & Waddington have developed a reputation for representing military service members at military installations worldwide. If you are stationed in Del Rio, TX and are accused of a military offense, then retaining the most aggressive military defense attorney can be the difference between having your rights trampled versus winning your case or redeeming your career. Our court martial attorneys represent Del Rio, TX military service members in both criminal and administrative matters to include defending service members suspect of sex assault, larceny, and other crimes under military law.
Our criminal defense attorneys defend false accusations of rape, child abuse, and sexual assault under Article 120 UCMJ, 120b UCMJ, and 120c UCMJ.
Unlike most civilian military defense lawyers or your free military attorney, pleading guilty is not something we commonly recommend. Our firm force the military to prove their case. We take nearly every case to trial and fight the allegations in front of a panel.
Our military court martial results speak for themselves. The accused service member and his or her future is our main concern. Our court martial defense lawyers keep lighter caseloads than the usual appointed military defense attorney so that we can concentrate on each case separately. Your trial will not be outsourced to a random attorney and we will not coerce you into taking a dive at the eleventh hour. Our military criminal defense lawyers have successfully contested military court martial and administrative separation (ADSEP) cases in the U.S. and globally.
Del Rio, TX Court Martial Attorneys
Our high-powered military defense lawyers will use our experience to defend your court martial or administrative separation (ADSEP) case in Del Rio, TX.
Call today to consult with a hard-hitting court martial attorney.
Military personnel stationed in Del Rio, TX merit the best court martial defense attorneys possible to represent them at their trial or administrative separation (ADSEP) proceeding.
If you or a loved one are stationed in Del Rio, TX and are suspected of a UCMJ offense such as sexual assault or if you are facing an admin separation, Article 15, show cause board, reprimand, then contact our military defense attorneys today.
Click here for legal resources: Army JAG Corps Regimental History – AFPD 51-2: Admin of Military Justice
Del Rio, TX
The city of Del Rio is located in south of Texas, specifically in Val Verde County. It is connected with Ciudad Acuna via Lake Amistad International Crossing, which is an important connection with Mexico. The Lake Amistad and its recreational area are some of the most popular spots for both tourist and locals. Everything from boating, fishing, camping and birding can be enjoyed here. The city has a population of 37,201, which is growing every year along with the economy.
Geography
The total area of the city is 20.2 square miles, of which 52.2 square kilometers is land, and only 0.1 is covered in water. The climate in this area is semi-arid, which means that it is something between desert climates and humid climates. The summers are always hot, but the winter weather largely depends on the direction of the wind. The levels of humidity are almost always high because the city is located close to the Gulf of Mexico. Snow is a rare event in this area, occuring every 8 to 10 years.
History
It wasn't until the American Civil war that the development of the north shore of the Rio Grande started, so areas like Del Rio became a part of the US territory only after the 18th century. Water was the key for the development of Del Rio, because San Felipe Springs provided millions of gallons of it. People soon started forming small farmlands, and in 1871, a network of canals was constructed. The original name of the city was San Felipe del Rio and in 1883, it was changed to Del Rio to avoid the confusion with San Felipe de Austin. Val Verde County was established in 1885, and Del Rio was chosen as the county capital. Historical items are preserved at the Whitehead Museum in the city of Del Rio.
Industry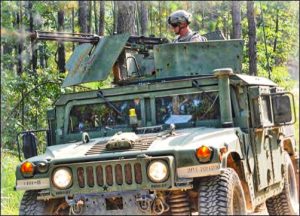 Early development was tied to the railroad construction, military, retail business and agriculture. Ranching and agriculture have always been an important part of the economy of this area. Sheep and goat farmers found this place ideal for their livestock. Thanks to that, Del Rio became one of the most important locations for the wool and mohair industry. In the 1880's, sheep and goat ranching was the industry of major importance. The development of the railroad during the 1990's made it easy for people to get jobs. The opening of the bridge that connects Texas and Mexico played an important role in Del Rio's economy, industry and tourism. Nowadays most of the people are employed by the military, more than 2,600 of them. The city also supports a variety of small businesses. Today one of the more important companies in the city is Del Rio Industries, which produces all the equipment needed for dairy industry.
Military Base
Laughlin Air Force Base was named after Jack T. Laughlin, the lieutenant from Del Rio who was killed in a crash in 1942, thus becoming Del Rio's first World War II mishap. The base was established during that same year. In 1945, the base was closed and the land was leased to the local rangers. It opened again in 1952, although with a different purpose – to train pilots. It still serves that function, which is why it is home to the 47th Flying Training Wing. The pilots from the Laughlin base are trained to be admitted into the United States Air Force, Air Force Reserve and Air National Guard. The base is often mentioned in books, especially thanks to Major Steve Heyser, who was among first to provide photographic evidence of Soviet missile installations in Cuba. Every year 20 to 25 pilots graduate from the Laughlin base.