Aggressive Kingsville, TX Military Defense Attorneys
When You Need a Court Martial Lawyer in Kingsville, TX
Our military defense lawyers have successfully represented military members around the world.

The experienced court martial lawyers at Gonzalez & Waddington have earned a reputation for defending military service members at military installations worldwide. If you are stationed in Kingsville, TX and are under investigation for a military crime, then having the most experienced military criminal defense lawyer can be the difference between getting convicted versus winning your case or saving your career. Our military attorneys represent Kingsville, TX military personnel in both UCMJ and administrative matters to include representing military service members suspect of sex assault, rape, and other crimes under military law.
This film is an excellent example of why you must select the best court martial lawyers possible.
Our criminal defense attorneys defend false accusations of rape, child abuse, and sexual assault under Article 120 UCMJ, 120b UCMJ, and 120c UCMJ.
Unlike the majority of civilian court martial defense lawyers or your free military lawyer, pleading guilty is not something we commonly do. Our firm compel the military to prove their case. We take almost every criminal case to trial and fight the allegations in front of a panel.
Our military court martial outcomes speak for themselves. The accused service member and his or her future is our chief concern. Our military defense lawyers keep smaller caseloads than the average free military lawyer so that we can concentrate on each case on an individual basis. Your case will not be outsourced to a third party and we will not coerce you into pleading guilty at the eleventh hour. Our court martial attorneys have successfully fought military court martial and administrative separation cases in the United States and worldwide.
Kingsville, TX Court Martial Attorneys
Our aggressive court martial defense attorneys will use our history to fight your court martial or administrative separation case in Kingsville, TX.
Call today to speak with a hard-hitting court martial defense lawyer.
Military service members stationed in Kingsville, TX deserve the best court martial defense lawyers possible to defend them at their court martial or administrative separation (ADSEP) board.
If you or a family member are stationed in Kingsville, TX and are suspected of a military offense such as sexual assault or if you are facing an admin separation, Article 15, show cause board, letter of reprimand, then contact our court martial attorneys right away.
Click here for legal resources: Air Force CCA – JAGINST 5803.1E: Prof. Conduct of Attys
Kingsville, TX
Kingsville, a town located in the state of Texas, is a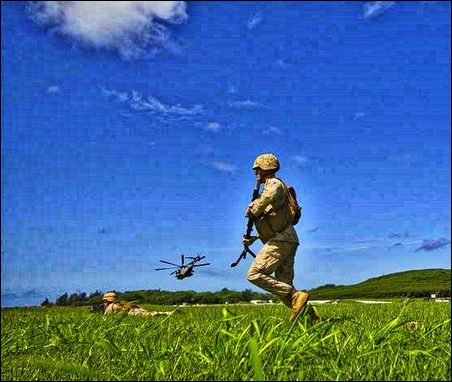 place where you can find the surprising combination of modern industry and the atmosphere of the American Wild West. The city itself is surrounded by gorgeous nature, and home to many famous sites, such as Caesar Kleberg Wildlife Research Institute and the King Ranch. Although it is a town with growing industry, it provides its inhabitants with a small-town atmosphere that makes it the perfect place for raising a family. According to the 2010 Census, the city of Kingsville has a population of just over 25 thousand people. It is also the seat of the county in which it is situated – Kleberg County.
Geography
The city of Kingsville is the main city of the metropolitan area that is named after it. It occupies a total area of almost 14 square miles, only 0.04 square miles of which is water. The elevation of the area is approximately 59 feet above sea level. When it comes to climate, the city of Kingsville is categorized as having humid subtropical weather. This type of weather is characterized by relatively mild winters and hot summers. Although winters can be quite cool, the summer heats are easier to bear because of the high levels of humidity. July is the hottest month of the year, with temperatures that usually rise to 93 degrees. The lowest average temperatures are measured during January, and can drop to 43 degrees.
History
The city of Kingsville was established on July 4th, 1904, right after the railroad was built. It is situated on the part of land which was bought by Richard King in 1852, but it was actually founded by Henrietta King. The downtown area of Kingsville stands witness to its long and rich history, since it is where most of the historical sites are located, including Harrel's Kingsville Pharmacy, King Ranch Saddle Shop and Seller's Market. There are three museums that hold most of the remnants from the earliest period of the city, the most famous of them being the King Ranch Museum. The city of Kingsville has undergone many transformations during the decades that followed its establishment, and is now becoming a center of trade, technology and ranching.
Industry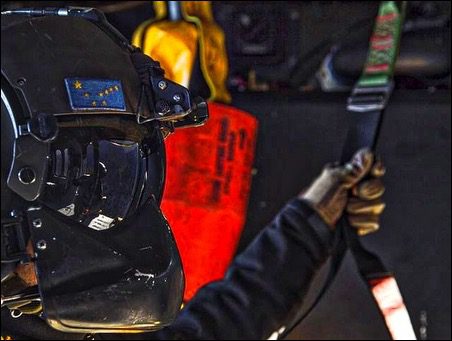 Among the top ten employers in Kingsville, there is the Naval Air station, a military base that employs around 1,800 people. It has a large influence on the local economy, but it is not the only factor in play. Apart from the industry related to the military base, there are also those closely connected to public education, ranching and healthcare. One of the biggest companies in the area, however, is Integrity Industries. This company is in the business of manufacturing chemicals. Although its headquarters are situated in Kingsville, it also has several remote locations. They specialize in manufacturing drilling fluid, but that is not all there is to it, of course. They also produce other specialty chemicals, which are then distributed to all parts of the US.
Military Base
The military base called Naval Air Station Kingsville is located not very far from Kingsville itself, specifically only three miles east of it. Along with one other – NAS Corpus Christi, the base is part of the so-called Navy Region Southeast. The main activities performed within the base include operating aircrafts of higher performance. This is, however, generally done over land, and not because of any special safety concerns, but because of the distance from the nearest overwater areas. Apart from this, it is the obligation of the NAS Kingsville employees to organize and host a show called Wings Over South Texas. This is done once each year.