Aggressive Fort Worth, TX Military Defense Attorneys
When You Need a Court Martial Lawyer in Fort Worth, TX
Our defense attorneys have successfully represented military service members around the world.

The experienced military criminal defense lawyers at Gonzalez & Waddington have earned a reputation for defending military personnel at military installations worldwide. If you are stationed in Fort Worth, TX and are accused of a military crime, then hiring the most experienced court martial defense attorney can be the difference between spending decades in prison versus winning your case or redeeming your career. Our military defense lawyers defend Fort Worth, TX military personnel in both UCMJ and administrative matters to include representing military personnel accused of sexual assault, rape, and other crimes under the UCMJ.
Our criminal defense attorneys defend false accusations of rape, child abuse, and sexual assault under Article 120 UCMJ, 120b UCMJ, and 120c UCMJ.
Unlike the majority of civilian court martial defense attorneys or your assigned military lawyer, pleading guilty is an option of last resort. When our attorneys are retained, we compel the military to prove their case. We take almost every case to trial and fight the allegations in front of a jury.
Our military court martial results speak for themselves. The suspected service member and his or her well being is our main concern. Our criminal defense lawyers maintain lighter caseloads than the average free military attorney so that we can concentrate on each trial on an individual basis. Your trial will not be delegated to a random lawyer and we will not intimidate you into a guilty plea at the eleventh hour. Our court martial defense attorneys have fought military court martial and administrative separation (ADSEP) cases in the United States and worldwide.
Fort Worth, TX Court Martial Lawyers
Our high-powered court martial lawyers will use our history to fight your court martial or administrative separation case in Fort Worth, TX.
Call today to consult with a hard-hitting court martial defense lawyer.
Military personnel working in Fort Worth, TX merit the best court martial lawyers possible to represent them at their trial or administrative separation hearing.
If you or a family member are stationed in Fort Worth, TX and are accused of a military offense such as sexual assault or if you are dealing with an administrative separation, NJP, elimination board, reprimand, then call our court martial defense lawyers today.
Click here for military law resources: Air Force JAG School – AR 27-10: Military Justice
Fort Worth, TX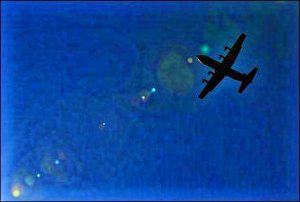 Fort Worth is known as the city of cowboys, which makes it a great destination for all the western fans out there. Apart from experiencing the Wild West, while in Fort Worth you can also enjoy tasting some of their famous culinary treats, as well as the laid-back atmosphere that's perfect for a family vacation. The city itself is the 16th largest in the whole of US. In Texas, the state in which it is situated, it is at the number five. It has the population of over 800 thousand, and a large number of interesting historical sites, including Fort Worth itself, Tarrant County Courthouse and the Fort Worth Railroad Station.
Geography
Fort Worth is a part of the North Central Texas, and occupies nearly 300 square miles. Almost all of it is land, only 6.3 square miles being water. The Trinity River passes right by the city, and the storage dam that was built on it in 1913 forms a lake that is called Lake Worth. The city itself has a large number of natural gas wells – over a 1000 of them, that are scattered all over. Some of them have never been properly secured. Fort Worth boasts a subtropical climate. It is in the Cross Timbers region, which is a name for the territory that has found itself in between the heavily forested east and the central part with its hills and prairies. July is the hottest month, with temperatures rising to 95 degrees.
History
At the junction of two tributaries of the Trinity River, the Clear and The West Fork, there was a line of trading houses. In 1849, at that exact spot the US War Department built Fort Worth, a settlement the main purpose of which was to protect the American Frontier. All this was caused by the turbulences following the Mexican-American War. It was also why the city of Fort Worth later became known as the place where the American West began. At first, Fort Worth was an outpost like any other, but after it became a part of the famous Chisholm Trail, that all changed. It transformed into a bustling town, and the center of the ranching industry. This is what made people start calling it Cowtown. The town continued its growth, and is now known as one of the busiest places in all of Texas.
Industry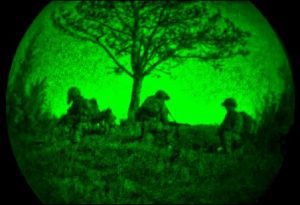 Fort Worth is an important industry center of the Texas region. It is considered to be the area's capital of aviation and aerospace industry. The largest companies in those fields of production include Bell Helicopter and Lockheed Martin Aeronautics. The first employs over 4000 people, why the latter has nearly 15000 employees. Fort Worth is also the American headquarters of Alcon, a Swiss company that specializes in manufacturing a variety of eye care products. It is a global company that employs thousands of people and has great economic influence, which makes it one of the most important companies in all of Fort Worth.
Military Base
Fort Worth has its own Naval Air Station that also functions as a joint reserve base. It is located only 6 miles from the Fort Worth central business district. Since the base is of high importance, several US Navy headquarters are located in it, including intelligence commands, aviation squadrons and Seabees. The 301st Fighter Wing, as well as the Tenth Air Force headquarters are still based here, but that's not everything the Fort Worth