Aggressive Fort Walton Beach FL Military Defense Attorneys
When You Need a Court Martial Lawyer in Fort Walton Beach FL
Our defense attorneys have successfully defended service members worldwide.

The aggressive defense attorneys at Gonzalez & Waddington have developed a reputation for defending service members at military installations worldwide. If you are stationed in Fort Walton Beach FL and are suspected of a military crime, then hiring the most hard-hitting court martial lawyer can be the difference between spending decades in prison versus winning your case or redeeming your career. Our military criminal defense lawyers defend Fort Walton Beach FL military personnel in both criminal and administrative matters to include defending service members accused of sex assault, robbery, and other offenses under the UCMJ.
This video is a great example of why you must retain the best military defense lawyers possible.
Our military criminal defense lawyers aggressively defend false accusations of rape, child abuse, and sexual assault under Article 120 UCMJ, 120b UCMJ, and 120c UCMJ.
Unlike the majority of civilian defense attorneys or your assigned military counsel, pleading guilty is not something we commonly recommend. We compel the military to prove their case beyond a reasonable doubt. We take almost every criminal case to trial and fight the allegations in front of a panel.
Our military court martial results are clear. The accused military service member and his or her desired outcome is our principal concern. Our court martial lawyers keep lighter caseloads than the usual free military attorney so that we can concentrate on each client separately. Your case will not be outsourced to a random lawyer and we will not force you into a guilty plea at the eleventh hour. Our court martial lawyers have successfully contested military court martial and administrative separation cases in the United States and worldwide.
Fort Walton Beach FL Court Martial Lawyers
Our aggressive military lawyers will use our experience to defend your court martial or ADSEP case in Fort Walton Beach FL.
Call today to consult with a high-powered court martial lawyer.
Service members stationed in Fort Walton Beach FL deserve the best military attorneys available to defend them at their court martial or administrative separation (ADSEP) proceeding.
If you or a loved one are stationed in Fort Walton Beach FL and are accused of a UCMJ crime such as sexual assault or if you are dealing with an admin discharge, Article 15, elimination board, letter of reprimand, then contact our court martial lawyers immediately.
Click here for legal resources: Coast Guard Docket – Army Trial Judiciary Docket
Stretched along the beautiful Gulf Coast, Ft Walton Beach occupies a total of 8.2 square miles in total. Of that, only 0.8 square miles are water territory, and the rest is inhabited by almost 20 thousand people, according to the US Census Bureau. Located in the northern part of Florida and boasting of a mild climate, Fort Walton Beach is a popular destination among tourists. It has a large number of beach resorts, but is also appealing to those who are into fishing, since this particular activity is a year-round sport in the area.
Geography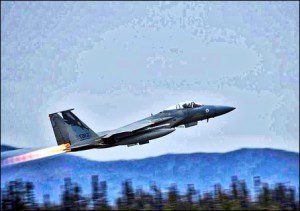 The town is situated in Okaloosa County, an area that belongs to the state of Florida. It is surrounded by water on three sides: north, east and south. Right across from its south border is where the Okaloosa Island is located. Ft. Walton Beach is located near the towns of Wright and Niceville. It has four lakes: Allison Pond, Pirate Cove, Bass Lake, and Timber Lake, as well as three streams: Lightwood Knot Creek, Chula Vista Bayou and West Branch Lightwood Knot Creek. The area features a humid subtropical climate. Its main characteristics are hot summers with lots of rain, as well as short and quite mild winters. The temperature can go up to 107 °F during summer, and drop to 4 °F during winter. The warmest period begins in May and ends during September.
History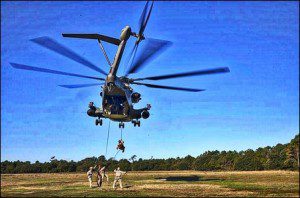 The Fort Walton culture is the official name of the prehistoric mound building culture of the area, and it serves as a testament to its long and rich history. The first Europeans that passed through the area were part of a Spanish party from the 16th century. They were the first to map it and call it Baixa de Baca. The name was later changed into Bay St. Rose. During the 19th century, the area got its first European settlers, but it wasn't until 1911 that it appeared as Camp Walton. At first, it was a Confederate Army camp that was then named after Col. George Walton because of his significant political influence. After the camp was abandoned, a large parcel was bought by John Thomas Brooks, and it was that piece of land that eventually became what is now known as Fort Walton Beach.
Industry
When it comes to industry, Ft. Walton Beach is mostly oriented towards manufacturing services that are closely connected to military bases. That is mostly because it is located near a military base that, in order to function properly, requires a certain amount of support industry. The most prominent companies include DRS Technologies and BAE Systems. DRS is a defence contractor that was founded in 1968 by two engineers working on submarine technologies. The company is now in the business of manufacturing aircrafts and military transport systems, including RQ-15 Neptune and M1000 Trailer. BAE is also a military equipment manufacturer. It is listed among the largest defence contractors in the world, with a market that includes not only United Kingdom and USA, but also India, Australia and Saudi Arabia. Some of its most famous products include the Tornado Fighter-bomber and the Typhoon fighter.
Military Base
Located near Fort Walton Beach in Okaloosa County is the Eglin Air Force Base. The base was established in 1935, and was later named after Lieutenant Colonel Frederick Eglin. Its main purpose is the development, testing and maintenance of all non-nuclear air-delivered weapons. Some of the work includes testing the resistance to different weather conditions of all kinds of military equipment, such as aircrafts. The base itself employs over eight thousand people, and has somewhere around 2000 housing units.