Aggressive Jacksonville Florida Military Defense Attorneys
When You Need a Court Martial Lawyer in Jacksonville Florida
Our criminal defense lawyers have successfully represented service members worldwide.

The aggressive military attorneys at Gonzalez & Waddington have gained a reputation for defending military personnel at Army, Navy, Marine Corps, Navy, and Coast Guard installations worldwide. If you are stationed in Jacksonville Florida and are under investigation for a military offense, then retaining the most experienced court martial lawyer can be the difference between losing your career and family versus winning your case or redeeming your career. Our military defense lawyers represent Jacksonville Florida military service members in both UCMJ and administrative matters to include representing military service members suspect of sex assault, drug use, and other crimes under the UCMJ.
Our military criminal defense lawyers aggressively defend false accusations of rape, child abuse, and sexual assault under Article 120 UCMJ, 120b UCMJ, and 120c UCMJ.
Unlike the majority of civilian court martial defense lawyers or your assigned military attorney, pleading guilty is an option of last resort. Our attorneys compel the military to prove their case. We take almost every criminal case to trial and fight the allegations in front of a panel.
Our military court martial results are clear. The suspected military service member and his or her well being is our primary concern. Our criminal defense attorneys keep lighter caseloads than the typical free military lawyer so that we can concentrate on each client individually. Your trial will not be delegated to a random attorney and we will not power you into pleading guilty at the last minute. Our criminal defense lawyers have defended military court martial and ADSEP cases in the U.S. and around the world.
Jacksonville Florida Court Martial Attorneys
Our hard-hitting court martial lawyers will use our skills to fight your court martial or administrative separation case in Jacksonville Florida.
Call today to consult with a hard-hitting court martial defense lawyer.
Service members working in Jacksonville Florida deserve the best military defense attorneys available to defend them at their court martial or administrative separation hearing.
If you or a family member are stationed in Jacksonville Florida and are accused of a military offense such as sexual assault or if you are facing an administrative discharge, NJP, show cause board, letter of reprimand, then contact our court martial defense attorneys immediately.
Click here for military law resources: Air Force CCA – National Institute of Military Justice
The largest city in the whole of Florida, Jacksonville is also a great destination for tourists. It offers not only an urban atmosphere worthy of any metropolitan city, but also gorgeous scenery and many wildlife preserves. It is especially vibrant during the summer, when its long sandy beaches are packed with both locals and tourists. There are plenty of different activities for them to take up, regardless of the season, but since Jacksonville is a beach town, the most popular options certainly include kayaking and surfing. It is also a great destination for sports fans, who can seize the opportunity to see the Jacksonville Jaguars in action.
Geography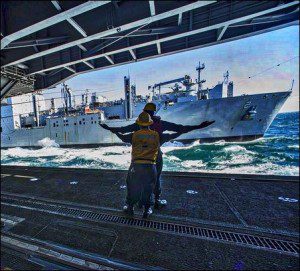 Jacksonville is a city that occupies almost 900 square miles, which makes it the largest in the area, especially considering the fact that only 13.34% of its total surface is water. It is surrounded by Nasau, Baker, Clay and St. Johns Counties. To the east of the city is the Atlantic Ocean, and Jacksonville itself is divided in two parts by the St. Johns River. The whole area in which Jacksonville is located is prone to flooding, especially because its highest point is only 40 feet above sea level. The soil is mostly made up of clay and sand, which results in deep sinkholes. The climate is both warm and humid, and categorized as subtropical. Summers are hot and rainy, while winters are characterized by mild and relatively dry weather.
History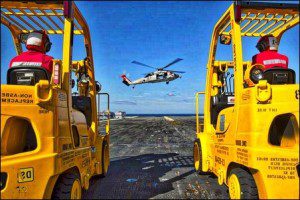 Jacksonville has a long and rich history, which can be clearly seen from the remnants of pottery that have been discovered in the area, and which are thousands of years old. During the 16th century, it was the home of Mocama, members of the Timucua people. The first European settlers arrived in 1562, and were mostly French and Spanish. Jacksonville itself, however, hadn't existed until 1821, when American settlers decided to build themselves a new home. Although there was no actual fighting in Jacksonville, the town still played its part in the American Civil War, mostly as a supply point for cattle that was then shipped off to help the Confederate cause. It suffered a great fire in 1901, which is now known as one of the biggest disasters in the whole of history of Florida. After it was reconstructed, it started attracting filmmakers, which resulted in the opening of more than 30 studios over the course of a single decade. After the World War II, the city experienced a rapid increase of population, and still remains one of the largest cities in the US.
Industry
The main characteristic of Jacksonville's industry is its diversity. Most companies that are located in the city are in the business of manufacturing paper, cigars, lumber, phosphate and wood pulp. Of those, paper and wood pulp play the biggest role in the local economy, and the largest manufacturers in those categories are Smurfit-Stone Container Corp. and Georgia Pacific Corp. Another important role is played by the automotive parts industry, and the city itself has been chosen to be the largest distributor of Southeast Toyota.
Military Base
Jacksonville has more than one military facility, but Naval Air Station Jacksonville is the biggest one. It is an airport located only four miles from the Jacksonville central business district. The base is home to over 20 thousand military and civilian employees, and is considered to be a hub for naval activity. It is mostly because this particular base is where you can find not only Patrol Squadron THIRTY, the largest aviation squadron, but also P-8 Poseidon and P-3 Orion Fleet Replacement Squadrons. Naval Air Station Jacksonville also serves the function of an Aviation Maintenance training facility.