Our Lawyers Defend False Sexual Assault Allegations
There is a "conviction" in a Court Martial Trial Practice Blog court-martial case when a sentence has been adjudged. RCM 1001(b)(3)(A)."In a civilian case, a 'conviction' includes any disposition following an initial judicial determination or assumption of guilt, such as when guilt has been established by guilty plea, trial, or, regardless of the subsequent disposition, sentencing procedure, or final judgment. However, a 'civilian conviction' does not include a diversion from the judicial process without a finding or admission of guilt; expunged convictions; juvenile adjudications; minor traffic violations; foreign convictions; tribal court convictions; or convictions reversed, vacated, invalidated or pardoned because of errors of law or because of subsequently discovered evidence exonerating the accused."
United States v. Caniete , 28 M.J. 426 (C.M.A. 1989). Convictions obtained between date of offense for which accused was on trial and date of trial were "prior convictions" per RCM 1001(b)(3)(A).
Juvenile adjudications are not convictions within the meaning of RCM 1001(b)(3) and are therefore inadmissible in aggravation. United States v. Slovacek , 24 M.J. 140 (C.M.A. 1987).
Use of prior conviction.

United States v. Tillar , 48 M.J. 541 (A.F. Ct. Crim. App. 1998). At sentencing, trial counsel offered evidence of 18-year-old special court-martial conviction for larceny of property of value less than $100.00. MJ allowed evidence, but instructed panel not to increase sentence solely on basis of prior conviction. The Air Force Court upheld admission of the conviction, noting only time limitation is whether such evidence is unfairly prejudicial (MRE 403).
Military judge must apply the MRE 403 balancing test. United States v. Glover , 53 M.J. 366 (2000).
United States v. White , 47 M.J. 139 (1997). Accused who testified during sentencing about prior bad check convictions waived issue of proper form of admission of such prior convictions under RCM 1001(b)(3). TC offered in aggravation four warrants for bad checks that indicated plea in civilian court of " nolo " by accused. Accused then testified she had paid the required fines for the offenses shown on the warrants. There was also no indication by the defense that accused would not have testified to such information if the MJ had sustained the original defense objection to the warrants when offered by the TC.
United States v. Cantrell , 44 M.J. 711 (A.F. Ct. Crim. App. 1996). "The proper use of a prior conviction . . . is limited to the basic sentencing equation. Evidence is admissible in sentencing either because it shows the nature and effects of the crime(s) or it illumines the background and character of the offender." Id . at 714.

Pendency of appeal. RCM 1001(b)(3)(B).

Conviction is still admissible.
Pendency of appeal is admissible as a matter of weight to be accorded the conviction.
Conviction by is not admissible until review under UCMJ Article 64 or 66 is complete.

Authentication under Section IX of MRE required.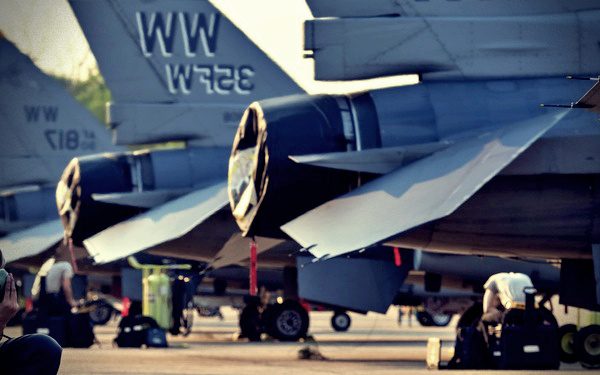 "MCM provides only for consideration of prior convictions , and not of any prior criminal record in sentencing." United States v. Delaney , 27 M.J. 501 (A.C.M.R. 1988).
Methods of proof.

DA Form 2-2 (Insert Sheet to DA Form 2-1, Record of Court Martial Convictions).
DD Form 493 (Extract of Military Records of Previous Convictions).
Promulgating order (an order is not required for a SCM (RCM 1114(a)(3))).
Record of trial. DD Form 490 (Record of Trial) or 491 (Summarized Record of Trial) for special and general courts-martial and DD Form 2329 for SCM.
Arraignment calendar.
State agency records. United States v. Eady , 35 M.J. 15 (C.M.A. 1992). Proof of conviction in form of letter from police department and by indictment and offer to plead guilty not prohibited under the MRE.
Use of personnel records of the accused. United States v. Barnes , 33 M.J. 468 (C.M.A. 1992). Government may use Department of Defense Form 1966/3 to prove accused's prior conviction IAW:

MRE 803(6), records of regularly conducted activity; or
MRE 801(d)(2), admission by party opponent.

Other considerations

So long as only relevant portions are used and the probative value outweighs the prejudicial effect. United States v. Wright, 20 M.J. 518 (A.C.M.R. 1985).
A trial judge may, in his discretion, allow both parties to present evidence that explains a previous conviction, including the stipulation of fact from the record of trial of the accused's prior court-martial. United States v. Nellum, 24 M.J. 693 (A.C.M.R. 1987).
United States v. Kelly, 45 M.J. 259 (1996) (holding that it was improper for court-martial to consider SCM conviction on sentencing when there was no evidence accused was ever advised of the right to consult with counsel or to be represented by counsel at his SCM).
United States v. Prophete, 29 M.J. 925 (A.F.C.M.R. 1989). Properly authenticated computer print-out of calendar (reflecting guilty plea by accused) can provide proof of a civilian conviction for purposes of RCM 1001(b)(3)(A).
United States v. Mahaney, 33 M.J. 846 (A.C.M.R. 1991). Civilian conviction is not self-authenticating because not under seal.
What are Collateral Consequences of SEX OFFENDER Registration?