Aggressive Key West Florida Military Defense Attorneys
When You Need a Court Martial Lawyer in Key West Florida
Our court martial defense lawyers have successfully represented service members around the world.

The aggressive defense attorneys at Gonzalez & Waddington have earned a reputation for defending military personnel at military installations worldwide. If you are stationed in Key West Florida and are suspected of a military offense, then having the most hard-hitting military criminal defense lawyer can be the difference between losing your case versus winning your case or redeeming your career. Our court martial attorneys represent Key West Florida military service members in both criminal and administrative matters to include representing military service members suspect of sex assault, larceny, and other offenses under military law.
This video is a perfect example of why you should select the best defense attorneys available.
Our military criminal defense lawyers aggressively defend false accusations of rape, child abuse, and sexual assault under Article 120 UCMJ, 120b UCMJ, and 120c UCMJ.
Unlike most civilian military criminal defense lawyers or your assigned military attorney, pleading guilty is not something we do often. We compel the military to prove their case beyond a reasonable doubt. We take just about every criminal case to trial and fight the allegations in front of a jury.
Our military court martial victories are clear. The suspected service member and his or her future is our main concern. Our court martial attorneys maintain smaller caseloads than the usual assigned military defense lawyer so that we can focus on each case individually. Your trial will not be outsourced to a random attorney and we will not push you into pleading guilty at the last minute. Our court martial attorneys have successfully fought military court martial and administrative separation cases in the United States and around the world.
Key West Florida Court Martial Attorneys
Our hard-hitting court martial lawyers will use our history to fight your court martial or ADSEP case in Key West Florida.
Call today to consult with a hard-hitting court martial defense lawyer.
Military service members stationed in Key West Florida merit the best military attorneys possible to defend them at their court martial or administrative separation (ADSEP) board.
If you or a loved one are stationed in Key West Florida and are suspected of a UCMJ crime such as sexual assault or if you are confronted with an admin discharge, Article 15, show cause board, letter of reprimand, then contact our military lawyers right away.
Click here for military law resources: Air Force JAG School – Manual for Courts-Martial (2012)
The southernmost city in the continental US is Key West in Monroe County, Florida. Although it is not far from Miami, Key West is closer to Cuba, and is Florida's own subtropical paradise. It offers a unique blend of history, natural beauty and lovely weather. The population of the city is 24,649, and among its more famous residents you will find the names of Hemingway, Tennessee Williams and Robert Frost. They are, however, just a few of the many who have discovered and learned to love the beauty of Key West. The official city motto is "One Human Family."
Geography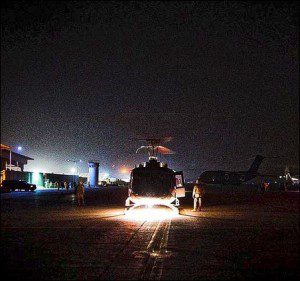 Total area of the city is 7.4 square miles, of which 5.9 square miles is land and 1.5 square miles is water. Key West is one of the sunniest cities in the whole of United States. The weather in general is like it was made for people who enjoy a warmer climate, since this tropical paradise is the closest you can get to the equator while still being in the US. Climate in the winter maintains at around 75-80 degrees. The Florida Keys' climate is categorized as a mild tropical-maritime climate, in which the average temperatures during summer and winter rarely differ more than 10 degrees.
History
Ponce de Leon was the one who discovered Florida in 1513, back when it was inhabited only by natives. On a later visit in 1521 the island became Spanish territory. England took possession of it in 1763, but lost it right after the Revolutionary War was ended, after which Key West was returned to Spain. In 1815, Spain gave the island to one of its loyal subjects, Juan Pablo Salas, who was also a St. Augustine native. In 1819, Florida was given to the US. Salas sold the island to a businessman who understood the potential of its water sources. During this period, the island was renamed Key West.
Industry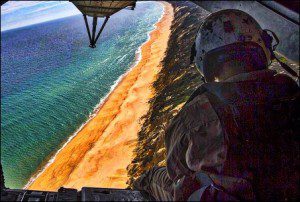 Major industries in the past included wrecking and salvaging, turtling, fishing, and salt manufacturing. Key West was one of the most important centers of U.S. salt production harvested from the sea rather than from salt mines. Beside salt production the economy consisted entirely of fishing and salvage. In 1831 the fishing industry in Key West was estimated to exceed $100,000. The waters around Key West abounded in sponges, which became a major industry and it was highly profitable. In 1860 Key West was the wealthiest town in the United States. Pan American Airlines was founded in Key West, originally to fly visitors to Havana but later it was used to deliver mail to and from Cuba and the Unites States. This small town has its own airport and that is an excellent thing for developing tourism which is of big importance for this city. Key West International Airport averages over 26,000 passengers a month.
Military Base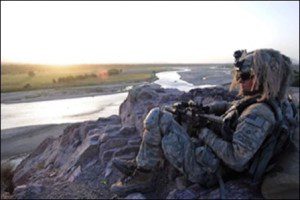 Naval Base in the city was established in 1823 to prevent piracy because Keys were home to many merchants. This island was considered the "Gibraltar of the West" because of its strategic location between the Atlantic Ocean and the Gulf of Mexico. During World War I a naval submarine base was established. After the war it remained inactive for more than a decade. Naval Base reopened prior only after World War II began, when its mission was to support Navy destroyers and submarines. Key West continued to be of importance as a strategic naval base through the 1960s until today. The base includes three important facilities. Nas Key West is the main facility, where the Navy trains its pilots. Truman Annex became a submarine pen and was used for the Fleet Sonar School. Trumbo Annex is the docking area and now it is used by the Coast Guard.