Aggressive Tampa, FL Military Defense Attorneys
When You Need a Court Martial Lawyer in Tampa, FL
Our court martial defense lawyers have successfully represented military members around the world.

The hard-hitting criminal defense attorneys at Gonzalez & Waddington have developed a reputation for defending military service members at Army, Navy, Marine Corps, Navy, and Coast Guard installations worldwide. If you are stationed in Tampa, FL and are suspected of a military offense, then having the most hard-hitting defense lawyer can be the difference between getting convicted versus winning your case or redeeming your career. Our court martial defense attorneys defend Tampa, FL military personnel in both criminal and administrative matters to include representing service members accused of sex assault, murder, and other offenses under military law.
Our military criminal defense lawyers aggressively defend false accusations of rape, child abuse, and sexual assault under Article 120 UCMJ, 120b UCMJ, and 120c UCMJ.
Unlike most civilian criminal defense attorneys or your free military counsel, pleading guilty is not something we do often. Our lawyers force the military to prove their case. We take nearly every criminal case to trial and fight the allegations in front of a panel.
Our military court martial results speak for themselves. The suspected military service member and his or her well being is our main concern. Our court martial defense attorneys keep smaller caseloads than the usual appointed military lawyer so that we can concentrate on each case on an individual basis. Your trial will not be delegated to a third party and we will not intimidate you into a guilty plea at the eleventh hour. Our military defense attorneys have successfully fought military court martial and administrative separation (ADSEP) cases in the United States and globally.
Tampa, FL Court Martial Lawyers
Our high-powered military defense attorneys will use our experience to defend your court martial or ADSEP case in Tampa, FL.
Call today to consult with a high-powered military attorney.
Military personnel working in Tampa, FL merit the best court martial defense attorneys available to represent them at their court martial or ADSEP board.
If you or a family member are stationed in Tampa, FL and are suspected of a UCMJ crime such as sex assault or if you are dealing with an administrative separation, Article 15, show cause board, reprimand, then contact our court martial defense lawyers today.
Click here for legal resources: Court Martial Trial Practice Blog – Navy-Marine Corps CCA
Tampa, FL – A paradise for tourists
Tampa is a prominent city in Florida, United States of America. It is located on the west coast of Florida on Tampa Bay and it is close to the Gulf of Mexico. This is a part of the Tampa Bay Metropolitan Area. This city is famous for its location and the culture. Tourism flourishes here as it is in Florida.
Location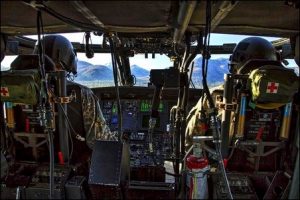 This city is located in Florida, United States of America. This falls on the west coast of Florida and this is very proximal to the Gulf of Mexico. This is a part of the Tampa Bay Metropolitan area. This city has a population of approximately 346,500.
The present location of Tampa, the United States of America census states that the total area of Tampa is around 170.6 sq. miles and this includes the land area of 112.1 sq. miles and 58.5 sq. miles of water. Tampa is bordered by two distinct water bodies. Old Tampa Bay and Hillsborough Bay both combine to form the whole of Tampa Bay. This in turn flows into the Gulf of Mexico. Tampa's geography is marked by the Inter-bay peninsula and this divides the Hillsborough Bay from the Old Tampa Bay. As a result of the location, Tampa exhibits a tropical climate.
History
Tampa was inhabited by various Native American groups, including the Tocobaga. Its history began with the founding of Fort Brooke in the year 1823. The presence of the outpost made possible the arrival of civilians to this area. The growth came very slowly but gradually the transportation links established and infrastructure slowly developed in and around this area. The construction of railroads and other facilities made trade and commerce possible. This was again instrumental in the development of this area and attracted fresh crop residents. By the end of the 19th Century and the augmentation of the trade and commerce by the beginning of the current century, Tampa had metamorphosed into one of the biggest cities in the USA.
Places to See
Tampa Theatre is very well maintained and hosts some shows periodically.
Sunshine Skyway Bridge – Architecturally one of the best bridges in the country, this is a must see when you visit Florida.
Big Cat Rescue is a wildlife sanctuary that is primarily for abused and abandoned cats
Busch Gardens is an entertainment park spread over 335 acres and also possess a multitude of exotic animals apart from fun rides and play areas for children
Ybor city is a historical landmark area that is famous for the museum
Tampa Electric Manatee Viewing center at Apollo Beach is a manatee sanctuary
Lowry Park Zoo
Tampa Bay History Center
Henry B Plant Museum
Military Presence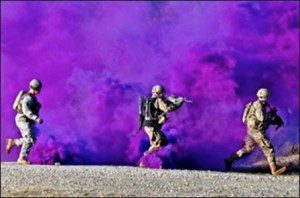 MacDill Air force base is an active United States of America Air Force base that is located approximately 4 miles south to southwest downtown of Tampa , Florida. This was established in the year 1939. As a result of the military presence in Tampa Area it is very secure. Military discounts are a common occurrence in this region. There are currently 11 active military bases at Florida. This makes it a very strategic location during times of tensions between countries. Security in and around Tampa City and Tampa Bay are prone to increase during such times. Civil wars and the fight between different districts prompted a military establishment here
Tampa Village once faced a very difficult situation during times of the Civil war. Even though most of the population was depleted, yet things started slowly looking up and recovering after some years. The first one to develop in spite of garrison's present and imminent war was the port at Tampa. The trade and commerce commenced with cattle, oranges and other produce gradually being shipped from one place to the other. Revenue started pouring in and development happened in and around Tampa Area. The presence of the military in this area continues even today. Stability and safety is kept secure due to the presence of military in these areas.