Disqualification of Counsel
Due to defect in appointment or lack of qualifications.
Wright v. United States, 2 M.J. 9 (C.M.A. 1976). Defects in appointment or qualifications of trial counsel are matters of procedure to be tested for prejudice and have no jurisdictional significance.
United States v. Harness, 44 M.J. 593 (N-M. Ct. Crim. App. 1996). Presence of defense counsel who was neither graduate of accredited law school nor properly admitted to practice did not constitute ineffective assistance of counsel under Sixth Amendment. Performance of defense counsel measured by combined efforts of entire defense team.
Inactive status. United States v. Steele, 53 M.J. 274 (C.A.A.F. 2000). Inactive status of civilian attorney in states in which he is licensed to practice does not bar practice before military courts-martial.
Not sworn. United States v. Roach, No. S31143, 2007 CCA LEXIS 402 (A.F. Ct. Crim. App. Sep. 13, 2007) (unpublished). The assistant trial counsel in the case had not been sworn under Article 42(a), UCMJ, prior to serving on the court-martial. The defect was not caught until after trial. The lack of qualified counsel is not a jurisdictional defect requiring reversal, so the error was tested for prejudice. The defense did not object or raise the issue in clemency, and the accused's pleas were voluntary and provident. Therefore there was no prejudice.
Accuser
United States v. Reist, 50 M.J. 108 (C.A.A.F. 1999). Assistant TC signed charge sheet and was present in court, identified as "accuser" on the record, and argued at sentencing that accused's conduct was "cowardly criminal conduct of a sexual pervert." While ATC was accuser under Article 1(9), UCMJ, and clearly disqualified to act as ATC (RCM 504(d)(4)(A)), the court held defense waived the issue, and found no plain error.
Due to prior duty on opposite side
United States v. Smith, 26 M.J. 152 (C.M.A. 1988) (trial counsel who had been a member of the Trial Defense Service and acted as a sounding board for part of the defense case was not disqualified); United States v. Sparks, 29 M.J. 52 (C.M.A. 1989) (despite Article 27 violation, accused cannot complain when, "after full disclosure and inquiry by military judge," he gives informed consent to representation by defense counsel who previously acted for prosecution).
Due to potential disqualification as witness
United States v. Baca, 27 M.J. 110 (C.M.A. 1988). Although the accused is not fully and absolutely entitled to counsel of
choice, he is absolutely entitled to retain an established relationship with counsel absent demonstrated good cause.
Due to duty as an investigating officer
United States v. Strother, 60 M.J. 476 (C.A.A.F. 2005). Trial counsel had served as the command SJA and, in that capacity, conducted interviews involving the accused's misconduct and discussed various aspects of the case, including procedural matters, substantive issues, and investigative options, with the officer ordered to conduct the preliminary inquiry. During this preliminary inquiry, a new SJA arrived and the trial assumed other legal duties. Upon completion of the preliminary inquiry, charges were preferred and an Article 32 investigation directed.
At this time, trial counsel was detailed to the case. At trial and on appeal, defense asserted that the trial counsel was disqualified as a matter of due process and because under Article 27(a)(2) he acted as an "investigating officer." Article 27(a)(2) states that no person who has acted as an investigating officer may later act as a trial counsel.
While "investigating officer" is not defined in Article 27, the CAAF, after a thorough historical discussion on the "investigating officer" disqualification, interpreted the language to apply to an Article 32 investigating officer. The CAAF then held trial counsel's involvement did not interfere with the accused's due process rights and that the accused did not "demonstrate that the [TC's] activities so departed from the normal role of prosecutor as to make him a de facto Article 32 'investigating officer.'"
Due to incompetence
United States v. Galinato, 28 M.J. 1049 (N.M.C.M.R. 1989). Military judge had discretion to remove accused's counsel of choice, and to appoint different counsel, where counsel of choice had effectively withdrawn from proceedings.
Due to conflict of interest
United States v. Humpherys, 57 M.J. 83 (C.A.A.F. 2002). Assistant trial counsel (ATC) previously represented accused in legal assistance matter (child support issue). At trial, defense moved to disqualify ATC alleging that ATC used information from this prior representation while interviewing the accused's wife (a potential defense sentencing witness). Military judge denied motion to disqualify ATC because: (1) the charges did not relate to the period of time of the prior representation; (2) the subject matter of prior representation had no substantial relationship to any matter at issue in the court-martial; and (3) military judge accepted ATC's representation that she did not recall the specifics of the prior representation.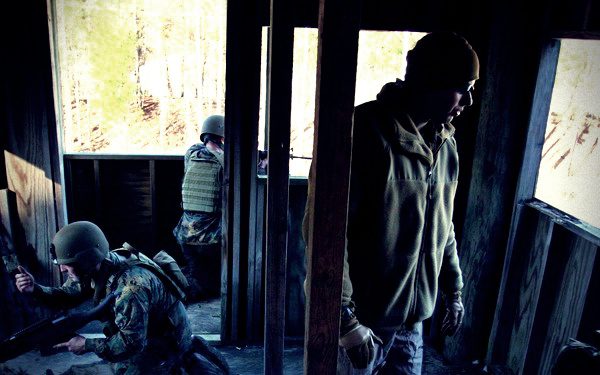 When the defense called the wife as a witness, the ATC conducted cross-examination. In affirming, the court held the accused failed to demonstrate either (1) that the subject of the prior representation was substantially related to the pending court-martial charges (adultery, sodomy, violation of lawful general regulation, and false official statements); or (2) that specific confidential information gained by ATC during the prior representation might have been used to the disadvantage of the accused in the present case. Accused could have requested military judge review legal assistance file, which still existed, or accused could have testified in closed hearing with sealed record as to the matters of prior representation. Accused's mere conclusory assertions were not sufficient.
United States v. Cain, 59 M.J. 285 (C.A.A.F. 2004). Accused alleged that his lead trial defense counsel had a coerced, homosexual relationship with him that created an actual conflict of interest and deprived him of effective assistance of counsel. At DuBay hearing, the military judge found the relationship was consensual and that accused desired continued representation by his counsel, despite advice from two civilian counsel to fire him.
ACCA held the accused did not meet the two-pronged test to establish IAC due to an actual conflict of interest in a guilty plea: (1) that there was an actual conflict of interest; and (2) that the conflict adversely affected the voluntary nature of the guilty plea. The CAAF reversed, finding that the "volatile mixture of sex and crime in the context of the military's treatment of fraternization and sodomy as criminal offenses" resulted in a "uniquely proscribed relationship" that was "inherently prejudicial and created a per se conflict of interest in counsel's representation of the Appellant." The conflict resulted in ineffective assistance of counsel under the Sixth Amendment. Findings and sentence set aside.
United States v. Beckley, 55 M.J. 15 (C.A.A.F. 2001). At issue was the accused's right to retain civilian counsel whom the military judge determined to be disqualified because of the conflict of interest with the accused's estranged wife, who was represented by the lawyer's firm in a divorce action against the accused. After a detailed factual analysis, CAAF affirmed ACCA, holding that the civilian counsel had an actual conflict of interest and was required to withdraw.
United States v. Smith, 44 M.J. 459 (C.A.A.F. 1996). Defense counsel previously represented another airman in companion case for Article 15 proceedings. Former client did not testify at trial, but testimony presented via stipulation of expected testimony. Accused consented to representation. Court held that client could not make informed decision regarding representation, even after being advised by counsel, because counsel did not understand ramifications of conflict issue; former client was still subject to court-martial even though nonjudicial punishment had been imposed; and court was concerned that accused denied fair trial because of stipulation rather than cross-examination of important witness.
United States v. Rushatz, 31 M.J. 450 (C.M.A. 1990). Accused met with legal assistance attorney who later moved to the criminal law department. The counsel disclosed to the detailed trial counsel that he had represented the accused on an unrelated matter. Court adopted three-part test to determine if trial counsel disqualified: (1) was there former representation (2) was there a substantial relationship between subject matters, and (3) was there a subsequent proceeding. In this case, legal assistance attorney did not act as trial counsel, though he did appear with trial counsel at Article 32.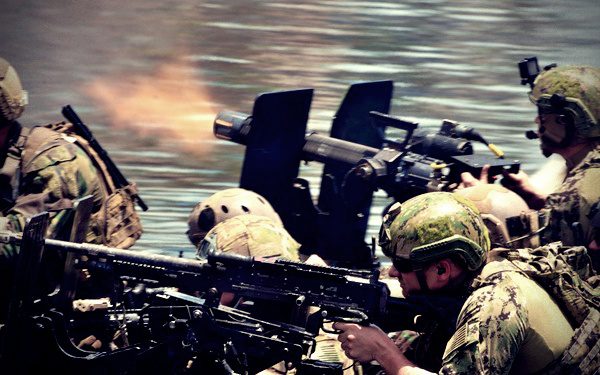 United States v. McClain, 50 M.J. 483 (C.A.A.F. 1999). Accused complained his lawyers were conspiring with the trial counsel. The accused also had several disagreements with his defense counsel, and told the military judge his counsel had lied to him. In response, one of his counsel told the military judge that the accused has told "lies here today in court." Nevertheless, the military judge denied counsel's request for release, and accused ultimately requested both counsel represent him. The court held the issue of a conflict of interest (because of a disagreement in strategy) was waived by the accused. The defense was entitled to respond to the accused's assertions.
United States v. Thompson, 51 M.J. 431 (C.A.A.F. 1999). A pretrial complaint against defense counsel, made by accused's wife, did not create a conflict of interest disqualifying him from participation in this case. Court also held that accused was not denied effective assistance of counsel when military defense counsel cautioned him about retaining civilian counsel and discouraged him from getting help from a psychologist.
United States v. Johnston, 51 M.J. 227 (C.A.A.F. 1999). Where detailed defense counsel left active duty prior to preparation of a new SJA recommendation, failure of the convening authority to detail substitute counsel for accused deprived him of his opportunity for sentence relief with the convening authority and was prejudicial to accused's substantial rights.
Sua sponte duty to explore conflicts of interest
United States v. Murphy, 50 M.J. 4 (C.A.A.F. 1998). The Government called accused's pretrial confinement cell mate as a witness. He allegedly overheard the accused make incriminating comments to another inmate and repeated this conversation to his lawyer, who then negotiated a PTA for the witness. The witness' counsel then withdrew withdraw from his case. The military judge in the accused's case was the same judge who had presided over witness' guilty plea, and the defense counsel who negotiated the witness' PTA was part of the accused's defense team.
The defense did not impeach the witness, even though he had been convicted of several crimes involving dishonesty and deceit. Defense counsel and the military judge failed to discuss the potential conflict of interest on the record. The court held the military judge had a sua sponte duty to resolve conflict questions on the record and defense had a duty to discuss potential or actual conflicts of interest with accused. Such multiple representation creates a presumption that a conflict of interest existed, one that can be rebutted by the actual facts. In this case, there was a clear conflict of interest.
United States v. Allred, 50 M.J. 795 (N-M. Ct. Crim. App. 1999). A preexisting attorney-client relationship may be severed by Government only for good cause. "Good cause" did not exist where defense counsel had entered into relationship with accused concerning pending charges, charges were dismissed during the time accused was medically evacuated for evaluation of heart problems, and DC was told by SDC that, due to pending PCS, DC would not be detailed to case if charges re-preferred. Court found that DC's commander's finding of unavailability was abuse of discretion. Prejudice presumed and findings and sentence set aside.
Based on bar status
United States v. Steele, 53 M.J. 274 (C.A.A.F. 2000). No error where accused's civilian DC was carried "inactive" by all state bars of which he was member (and such status prohibited him from practicing law). RCM 502(d)(3)(A) requires that a CDC be a member of a bar of a federal court or bar of the highest court of the state, or a lawyer authorized by a recognized licensing authority to practice law (and determined by military judge qualified to represent the accused).
CAAF looked to federal case law holding that neither suspension nor disbarment creates a per se rule that continued representation is constitutionally ineffective (CAAF also noted a Navy instruction permits military counsel to remain "in good standing" even though they are "inactive."). Counsel are presumed competent once licensed.
Qualifications of Counsel – Overview of counsel qualifications:
General Court-Martial
Article 27(b), UCMJ. "Trial counsel . . . detailed for a general court-martial school or is a member of the bar of a federal court or of the highest court of a State . . . and must be certified as competent to perform such duties by The Judge Advocate General of the armed force of which he is a member."
SPCM & GCM. RCM 502(d)
Defense counsel must be Article 27(b) certified. Under RCM 502(d)(2), assistant trial counsel and assistant defense counsel need only be commissioned officer.
Summary Court-Martial
Middendorf v. Henry, 425 U.S. 25 (1976). The Sixth Amendment right to counsel does not extend to SCM.