Aggressive St. Petersburg, FL Military Defense Attorneys
When You Need a Court Martial Lawyer in St. Petersburg, FL
Our military lawyers have successfully defended military members worldwide.

The experienced criminal defense attorneys at Gonzalez & Waddington have earned a reputation for representing military service members at military installations worldwide. If you are stationed in St. Petersburg, FL and are accused of a military crime, then having the most aggressive court martial attorney can be the difference between losing your case versus winning your case or saving your career. Our court martial lawyers defend St. Petersburg, FL military service members in both UCMJ and administrative matters to include representing military service members suspect of sexual assault, rape, and other offenses under military law.
This film is a great example of why you need to retain the best criminal defense lawyers available.
Our military criminal defense lawyers aggressively defend false accusations of rape, child abuse, and sexual assault under Article 120 UCMJ, 120b UCMJ, and 120c UCMJ.
Unlike the majority of civilian military criminal defense attorneys or your free military counsel, pleading guilty is not something we commonly recommend. When we are hired, we force the military to prove their case beyond a reasonable doubt. We take nearly every criminal case to trial and fight the allegations in front of a panel.
Our military court martial results are clear. The suspected service member and his or her well being is our chief concern. Our criminal defense lawyers maintain lighter caseloads than the typical appointed military attorney so that we can concentrate on each case separately. Your case will not be outsourced to a random attorney and we will not push you into taking a dive at the last minute. Our court martial attorneys have successfully defended military court martial and administrative separation cases in the U.S. and worldwide.
St. Petersburg, FL Court Martial Attorneys
Our experienced court martial lawyers will use our skills to fight your court martial or ADSEP case in St. Petersburg, FL.
Call today to speak with an aggressive military attorney.
Military service members working in St. Petersburg, FL deserve the best court martial defense attorneys available to represent them at their trial or administrative separation board.
If you or a family member are stationed in St. Petersburg, FL and are suspected of a UCMJ crime such as sexual assault or if you are confronted with an admin discharge, Article 15, elimination board, reprimand, then call our military attorneys today.
Click here for legal resources: AR 27-26: Rules of Prof. Conduct – Coast Guard CCA
Various Aspects of St. Petersburg, FL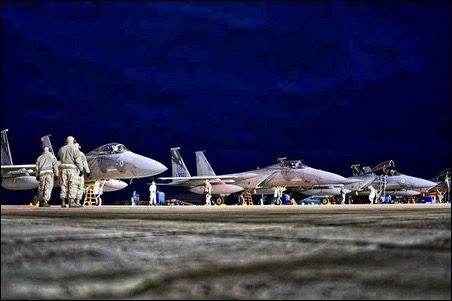 St. Petersburg located in the Pinellas County in Florida, is on a peninsula between the Gulf of Mexico and the Tampa Bay. This is connected to Florida in the north with Tampa the city on the east by bridges and causeways. This is also connected from the south to Bradenton by the Sunshine Skyway Bridge. You will find sunshine here at an average of 361 days in a year, due to which St. Petersburg is called the "Sunshine City". This has worked out to be a popular retirement destination due to the weather and also the low cost of living.
This is the second largest area in Tampa Bay consisting of almost 2.8 million people residing here. You can say that this is one popular destination for tourists and also the Americans. This city, in accordance to the Census Bureau of the United States, has a total area of 356.4 km square (137.6 square miles). Out of which 159.9 km square (61.7 square miles) is land and the rest 196.5 k square (75.9 square miles) is water.
Key Highlights of St. Petersburg
This city of St. Petersburg was co-founded by Peter Demens and John C Williams. St. Petersburg Times was the first newspaper to make its debut in Tampa Bay in 1884. St. Petersburg, in the year 1892 was incorporated as a town with a meager population of only 300 people. In 1903, St. Petersburg was incorporated as a city. This transition the downtown waterfront development dredged a shipping channel which was deeper from the year 1906 to the year 1908. It was in 1920 that St. Petersburg was considered big due to the growth brought about by tourism.
Must-visit Places in St. Petersburg
You have multiple beautiful places that you need to visit once you are in St. Petersburg. Some of them include the Peterhof, which is located west of St. Petersburg by 29kms. This estate is considered as one of the popular day trips. This Grand Palace is luxurious and extravagant, the Grand Cascade being the main highlight. Besides this, you can think of visiting the State Hermitage which was founded in 1764 by Catherine the Great. The main museum has 365 rooms located in the winter palace besides the smaller hermitage. Besides these, you can opt to go to the St. Isaac's cathedral or the Peter and Paul Fortress.
Talking about the people of St. Petersburg
People of St. Petersburg are considered to be patriotic who love their city which is imperial and are proud of it. People here are creative, friendly and intelligent. It is said that the people in St. Petersburg are well educated and well raised besides being less reserved.
Education in St. Petersburg
The education from St. Petersburg is held in high esteem. Since most of the people here are well educated, you are able to have interesting conversations with them. This city has one of the largest numbers of institutions for higher education. You have multiple universities, both private and public catering to the various fields.
Military Details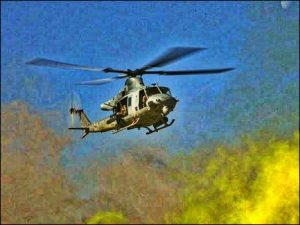 You will find Army Airfield of Pinellas which was an installation of the United States during the Second World War. This is located northwest of St. Petersburg by 9.8 miles. This was established with the main focus being on the training of pilots on the combat flying art. This was activated in the year 1942, being assigned as a base to the Sarasota Army airfield. You could find almost 1,500 trainees here.
There was practical training imparted in the maneuvering of aerial combat, air-to-ground gunnery and also air-to-air gunnery besides the techniques required for bomb diving. It was in 1944 that Pinellas Army Airfield was operational Command Base for fighters. The base expanded its mission, including the Gunnery School, besides the Rocket School and the Instructors School. These schools were under the 341st Army Air Force Base Unit command. At present this airport is a joint military-civil commercial airport which is also home to the U.S. Army Reserve and the Coast Guard Air Station Clearwater.