Aggressive Melbourne FL Military Defense Attorneys
When You Need a Court Martial Lawyer in Melbourne FL
Our military defense lawyers have successfully defended military personnel around the world.

The aggressive defense attorneys at Gonzalez & Waddington have earned a reputation for defending military members at military installations worldwide. If you are stationed in Melbourne FL and are under investigation for a military offense, then having the most hard-hitting military defense attorney can be the difference between getting convicted versus winning your case or redeeming your career. Our military criminal defense lawyers defend Melbourne FL service members in both criminal and administrative matters to include defending military personnel suspected of sex assault, fraternization, and other offenses under the UCMJ.
This video is a great example of why you must hire the best defense lawyers available.
Our military criminal defense lawyers aggressively defend false accusations of rape, child abuse, and sexual assault under Article 120 UCMJ, 120b UCMJ, and 120c UCMJ.
Unlike the majority of civilian court martial attorneys or your assigned military lawyer, pleading guilty is not something we commonly recommend. When our attorneys are hired, we force the military to prove their case beyond a reasonable doubt. We take nearly every case to trial and fight the allegations in front of a jury.
Our military court martial victories speak for themselves. The accused military service member and his or her well being is our primary concern. Our military criminal defense attorneys maintain lighter caseloads than the typical appointed defense lawyer so that we can focus on every trial on an individual basis. Your trial will not be outsourced to a third party and we will not push you into a guilty plea at the eleventh hour. Our criminal defense lawyers have contested military court martial and administrative separation (ADSEP) cases in the U.S. and worldwide.
Melbourne FL Court Martial Attorneys
Our high-powered court martial defense lawyers will use our experience to fight your court martial or ADSEP case in Melbourne FL.
Call today to consult with a high-powered military defense lawyer.
Service members stationed in Melbourne FL deserve the best court martial lawyers possible to represent them at their trial or administrative separation proceeding.
If you or a family member are stationed in Melbourne FL and are accused of a UCMJ offense such as sexual assault or if you are facing an administrative separation, Article 15, elimination board, letter of reprimand, then contact our court martial defense lawyers now.
Click here for legal resources: Judge Advocates Association – Marine Corps Defense Services Org.
Melbourne FL – A Place of Historical Significance
The city of Melbourne is also known as the harbor city. It is located in Brevard County, Florida. This is the main city at Palm Bay – Melbourne. This lies in the Florida Metropolitan Statically Area. In 1969, the city was expanded by merging with the nearby town Eau – Gallie.
Location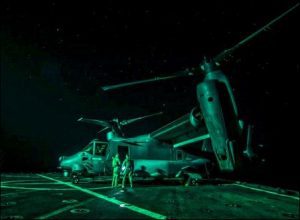 The city of Melbourne is located on east central Florida's Space Coast. This is about an hour's drive away from the Kennedy Space Center. It is in close proximity to the Orlando International Airport and is east of Disney World. The city is in the southern portion of Brevard Country. The Interstate 95 runs from north to south of the country.
The population of Melbourne, Florida as in the 2010 census stood at 76,068. The municipal area is the second largest in size and by population in Brevard country. The city was named as after a local first postmaster, an Englishman who had spent most of his life here in Melbourne, Florida.
The city of Melbourne is located approximately 60 miles southeast of Orlando on the space coast along Interstate 95. It is midway between Miami and Jacksonville. The total area of the city is around 39.6 sq. miles of which 33.9 sq. miles is land and 5.7 sq. miles is water. Melbourne Beachside has a small presence on the South beaches barrier island. Often times it is confused with Melbourne beach, a distinct entity.
History of Melbourne
There is ample evidence of the existence of paleo Indians in the Melbourne area. The Civil war took place quite some time after all the discovery of paleo Indians happened and it was a time when the residents began to arrive at Melbourne city. First the pioneer families arrives and gradually Melbourne City at Florida was founded by slaves in 1867. The city as formerly known as Crane Creek and later on it was named Melbourne City to honor the first postmaster. He was an Englishman who had spent most of his life in Melbourne city. By 1885, the town had 70 people. In the early 19th century, houses started getting built in the vernacular style frame. In the year 1942, the Naval Air Station was built at this place to prepare pilots for the World War II. This land is what comprises Melbourne International Airport now.
Places to Visit
Kennedy Space Center – No trip to the area is complete without a visit to the Kennedy Space Center. You can explore the launch specific areas, rockets hangars, space simulation projectors, etc. at NASA launch headquarters.
Andretti Thrill Park – This is a whole family entertainer including miniature golf, battling cages, laser tags and large arcades. The park has a go kart track.
Brevard zoo
Space Coast Stadium – This is home to the country's manatees and spring training for the Washington nationals happens here.
Melbourne greyhound National park
Mallords Landing Gold course
Cocoa Beach – Apart from the beautiful waters there are parasailing activities and it is a surfers delight
Port Canaveral – this is the cargo and navy port and is one of the busiest ports in the country.
Victory casino cruise course
Maxwell C. King Center for performing arts
Education
This is one of the prominent seats of education. There are 43 schools in Melbourne that are K 12 and this is inclusive of 24 public schools and 19 private schools. All schools belong to the Brevard School District
Military Details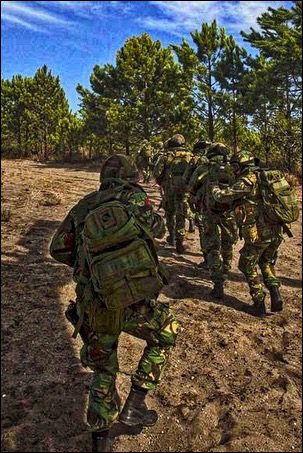 Civil War and unrest caused military to set up base in Melbourne Florida. Although it is a strategic city, yet the, military presence has a lot to offer. The Melbourne Military Memorial Park is a place to contemplate and reflect. A small park which is best for seeing what the sacrifice of numerous men did for the country and earns some respect and accountability for residents' actions.
This park is right next to a museum. There is also a library and an adjoining small park. There are names recorded here; names that are associated with the great sacrifices made during the civil war.
Naval Air Station (NAS) Melbourne was a US Naval Command Base in this area. The navy used the NAS for gunnery trainings and as a base area training center for the duration of the Second World War as an active military base the NAS contained 129buildings and there were more than 310 officers. The NAS was a wholly operated military base and it is not uncommon to find places at Melbourne City that offer numerous military discounts even in present times , in lieu of the wonderful work done by the military . Military presence in these areas provides a sense of safety and stability for the people residing in Melbourne city.