NOTE: All cases are different. Success in one case does not guarantee success in another similar case. We do not guarantee a certain outcome, to do so violates the Rules of Professional Responsibility. In addition, the results of the case often depend on the facts, whether the client follows our advice and the stage of the proceeding at which our services are retained. Please call us with any questions or for clarification.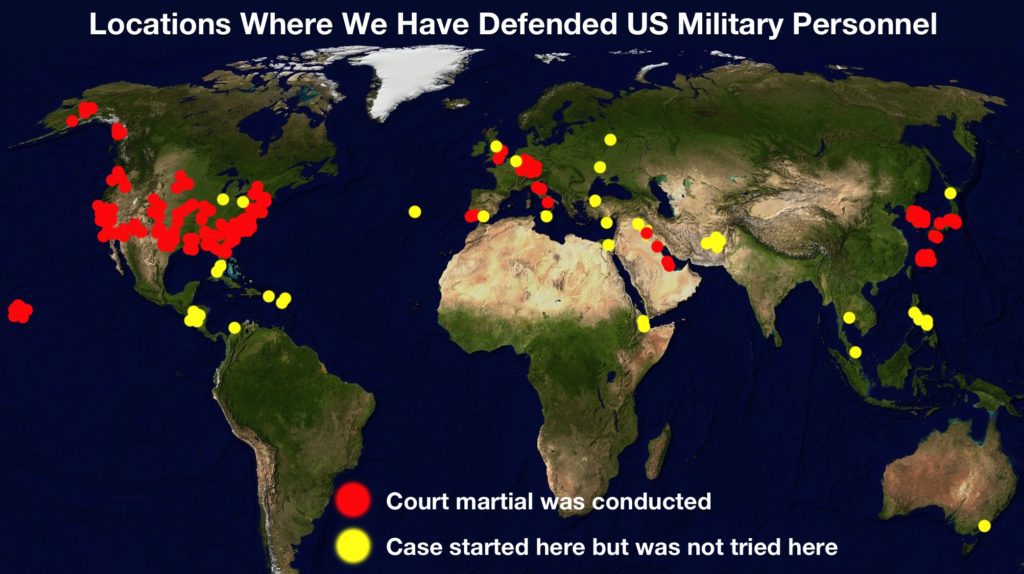 THESE RECENT CASES SHOW THAT IN THE MILITARY, THE DEFENDANT IS GUILTY UNLESS & UNTIL THE SERVICE MEMBER CAN PROVE HIS OR HER INNOCENCE, ESPECIALLY IN A SEXUAL ASSAULT CASE. The accused needs the highest powered defense possible, even if they are innocent. Otherwise, their rights will be trampled and they may end up in jail.
---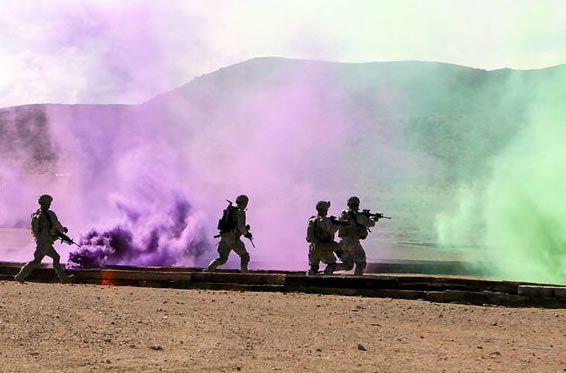 U.S. v. Army CW4 with 23 years of service Wiesbaden and Kaiserslautern
Our client was accused of stealing approximately $250,000 in BAH and travel pay and a false official statement for allegedly lying on financial documents. Our goal from the beginning was to save his retirement and avoid lengthy confinement.  Mr. Waddington and CPT Sam Landes fought the charges in front of an officer panel in the Kaiserslautern courtroom. The Government brought in numerous expert witnesses, investigators, and aggressive finance specialists to help prove their case. Our client faced 60 years in prison and risked losing his retirement, which was worth over $3.5 million.
RESULT: In the end, our client was convicted of some of the charges and acquitted of others.
SENTENCE: NO DISMISSAL, he will get to retire, 90 days in jail (he will serve 75), a reprimand, and forfeitures of $1,000 for 10 months.
---
U.S. v. Air Force E-6 – Travis AFB 

 – 
Our client, with 20 years towards retirement, was accused of raping a recruit and sexually harassing and assaulting other recruits and an NCO coworker. Mr. Waddington defended the case with Air Force defense counsel Captain Artie Vaughn.
Bottom line: after battling the prosecution for nearly 8 months and exposing the lies of several key witnesses, the case was dropped to a Special Court-Martial four days before trial, all sex charges were dropped, and our client was allowed to retire in exchange for pleading guilty to a few misdemeanor charges.
RESULT: NO DISCHARGE, NO SEX OFFENDER CONVICTION, 30 DAYS IN JAIL (he faced a max of 60+ years in prison).
---
Client was accused of raping a soldier that had a Blood Alcohol Level of 0.242, filming the alleged victim without her consent, and various other charges. He faced over 55+ years in prison.The client made a statement to CID and gave CID a video that showed that the person was drunk.
Our client rejected a 3-year plea deal and decided to fight all of the charges at a General Court Martial in front of a Military Judge. Mr. Waddington and TDS attorney CPT Daniel Larson fought the case and our client was found not guilty of all of the charges, except for filming without consent.
RESULT: NOT GUILTY OF ALL SEX ASSAULT CHARGES. Convicted of wrongful filming. NO DISCHARGE, 90 DAYS IN JAIL.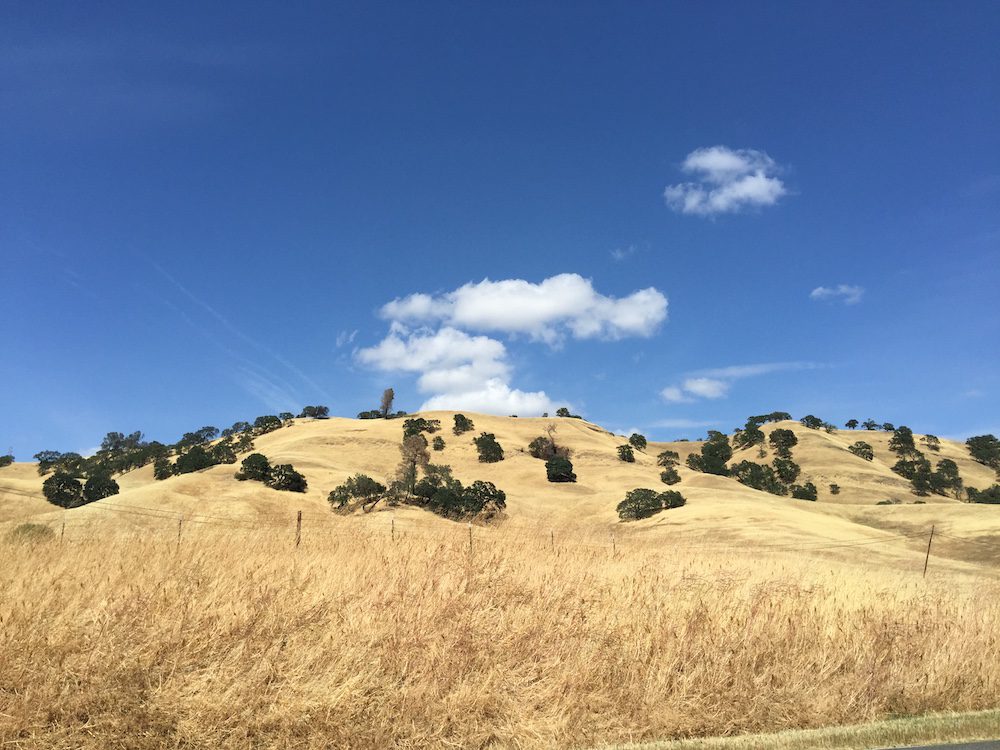 ---
Client was accused of raping an Airman/coworker. In reality, the "victim" was a jilted ex-lover that was determined to ruin our client after he dumped her. Mr. Waddington traveled to England to fight the case along with ADC Captain VanMaasden. At Article 32, we proved that the victim was flat out lying. She lied about her consensual relationship with the accused, she lied about the dates of the relationship, and she lied about sending him numerous sexually explicit photographs of herself.
To cover up her lies, she intentionally destroyed key evidence (photos, texts, emails, etc.) thinking that we would not be able to recover this evidence. OSI had several opportunities to collect this evidence, which proved our client's innocence, yet they did not collect it. Instead, they allowed the evidence to be destroyed. This evidence was crucial because it showed her numerous lies and proved that she simply wanted revenge on our client after he refused to continue their relationship. Our client hired us early in the investigation. Together, we worked to preserve and collect as much evidence as possible. Luckily, we got involved early or nearly all of this evidence would have been lost.
NOTE: This is a perfect example of why you should hire an experienced attorney immediately rather than waiting for charges to be preferred. If our client waited, we would likely not have gotten this outcome.
Guilty or innocent, if you sit back and wait to "see what happens," there is a high probability that you are going to jail.
We used Facebook, social media, photographs, texts, chats, and phone records to prove our client's innocence and to expose the lies. In the end, justice was served. However, this lying victim continues to serve in the Air Force and is still treated as a victim with no repercussions for making a false accusation. During Article 32, we learned that the Air Force paid for the victim and a friend to travel from the USA to England. Supposedly, the "victim" was too stressed to make the trip alone. While the lawyers were preparing for the case, the "victim" was having a great time touring London and posting selfies of her laughing in front of historic sites such as Big Ben.
RESULT: ALL CHARGES DISMISSED AFTER THE  ARTICLE 32
---
US v Air Force E-5, RAF Lakenheath Air Force Base, England
Client was stationed in England and was receiving Overseas Housing Allowance (OHA). He was also receiving BAH for a home in Florida where his family was supposedly living. The Florida address was his wife's father's house. Meanwhile, the airman and his family were living in England. During this time, the airman's wife was bragging to her friends about how she was receiving double housing. One of those neighbors was an OSI agent and the other was an airman's wife.  The client never notified the command that his housing situation had changed and he filled out paperwork stating that his family lived in Florida.
He was accused of stealing, BAH/OHA fraud, dereliction of duty, and various other crimes and faced a maximum of 45 years, a dishonorable discharge.
Mr. Waddington flew to England to fight the charges in front of an enlisted jury. It was a tough fight because the prosecution used our client's wife's text messages and Facebook posts against him. His neighbors testified against our client and repeated all of the incriminating statements made by our client and his wife.
RESULT: Client was found Not Guilty of all charges except for one specification of dereliction of duty for not updating his housing paperwork
SENTENCE: 30 days in jail, No punitive discharge
---
Client was accused of having an affair with the wife of an enlisted soldier in his brigade. Soldier received an Article 15, GOMOR, and a officer elimination/show cause board. Our client was less than a year from retirement. If we lost this board, then he would lose over $1,500,000.00 in retirement benefits . Mr. Waddington fought the case in front of an officer board and bombarded the board with dozens of documents and witnesses, including a Major General who testified on behalf of our client.
RESULT: RETAINED ON ACTIVE DUTY & WILL RETIRE
---
U.S. v. Air Force E-4 – Dover AFB, Delaware
Client was accused of sexually assaulting an allegedly drunk airman after a night of bar-hopping in Boise (Mountain Home AFB) while TDY. Mr. Waddington and Major Andrea Hall fought the charges at the Article 32 and were able to show that the alleged victim's story was full of holes, lies, and inconsistencies.
RESULT: THE CHARGE WAS DISMISSED AFTER THE  ARTICLE 32
---
US v. O-3 – Randolph AFB, TX
Our client was an O-3 Air Force ROTC instructor. He was accused of luring ROTC cadets and students into his office for personal reasons, committing sex crimes, and using his position to abuse cadets/students. His charges included sexually assaulting a female cadet and fraternizing with and harassing another. He was facing over 50 years in prison, a dismissal, and sex offender registration.
We selected to fight the case in front of an officer panel and prepared for trial. Shortly before the trial, we were able to negotiate a deal that was highly favorable to our client.
RESULT: Client pled guilty to fraternization and violation of Air Force policy. All sexual assault charges were dismissed.
SENTENCE: 30 days in jail, dismissal, no sex offender registration.
---

U.S. v. Air Force E-6 – Edwards AFB, California
Client accused of physically assaulting his neighbor, the wife a fellow NCO. Multiple Security Forces members, including the First Sergeant, testified that they saw my client pummeling the woman with his fists while he was on top of her. Client was also accused of sexually assaulting the alleged victim on another occasion.Mr. Waddington and ADC Captain John Capps fought the charges in front of an enlisted jury.
RESULT: NOT GUILTY OF ALL CHARGES
---
U.S. v. Marine O-3 –Marine Corps Base Hawaii (Kaneohe Bay)
Client and about 7 other Marine Officers were accused of dereliction of duty, conduct unbecoming, and various other charges for drunken partying and prostitution during a deployment to Thailand, the Philippines, Malaysia, and Indonesia.  ALL of the officers received OTHER THAN HONORABLE DISCHARGES. We fought the case at a board and asked for an Honorable Discharge, which is what the client wanted.
RESULT: Honorable Discharge
---
U.S. v. Air Force E-3 – MacDill AFB, Tampa, FL
Client was accused of sexually assaulting the wife of a fellow Airman on two occasions. Mr. Waddington was hired after the case was docketed for trial. We were able to negotiate a plea deal that saved client from a Federal Conviction and Sex Offender registration.
RESULT: ALL SEX CHARGES dropped. The case was sent to a SCM so long as client admitted to the assault. A Summary Court does not give the client a criminal record.
SENTENCE: NO sex offender registration, NO Federal conviction, NO discharge, 30 days of confinement, reduction to E-1
---
U.S. v. Army O-3 – Fort Jackson, SC
Client was the Company Commander of a Basic Training Company. He was accused by three different female trainees of sexual assault as well as charges of fraternization, violation of a regulation, conduct unbecoming and officer, and sexual harassment. In addition to the alleged victims, a number of other soldiers came forward to testify against our client. Our client also made a statement to CID that did not help his case. (Because of the sensitivity of the case, we are not including details, but the facts were not good for the defense). Our objective was to avoid a sex offender registration and jail time. Mr. Waddington and CPT Jim Sleesman defended this challenging case in front of an officer jury. The Commanding General stacked the jury with his most senior Combat Arms officers (mostly Infantry LTC Battalion Commanders) and appointed his Chief of Staff to be the President of the jury. Waddington and Sleesman confronted the three alleged victims one by one, disproving their stories. In the end, our client was acquitted of all sex charges and 70% of the other allegations. He was convicted of violating a regulation and one count of assault & battery.
---
U.S. v. Air Force E-4 – Beale AFB, CA
Our client was accused of breaking into the room of a sleeping Airman, raping her, slapping her around, and abusing her. A SANE (sexual assault nurse examination) was conducted the next morning and found DNA, semen, bruising, and other physical, forensic, and scientific evidence.
He faced a maximum punishment of life in prison, a Dishonorable discharge, and sex offender registration. This was a tough case because we faced a victim that was melodramatic and four highly regarded experts that were ready to testify against our client, including a Forensic Nurse, two DNA experts, and a forensic psychologist.
Mr. Waddington and Captain Brittany Musleve requested an enlisted jury and prepared to contest all charges. We brought our own team of experts to the battle, including Dr. Jeffrey Younggren, a forensic psychiatrist, Dr. Pamela Tabor, a  renowned forensic sex assault expert, and Dr. Norah Rudin, a DNA expert. We all traveled to Beale AFB for the trial and were ready to fight.
Using Facebook and other social media, we were able to learn information about the complaining witness, including information about her motive to make a false accusation and her untruthfulness. While this was no guarantee of success at trial, it gave us some leverage.
The day before the trial, the prosecution offered to dismiss all charges if our client left the military (discharge in lieu of court-martial). Our client decided to accept the discharge and avoid the risks associated with a contested trial. In a jury trial, there are no guarantees.
The General approved the discharge and dismissed all charges.
RESULT: Client dismissed with an OTH. No conviction, no criminal record, no sex offender registration.
---
U.S. v. Army CW2 – Fort Stewart, GA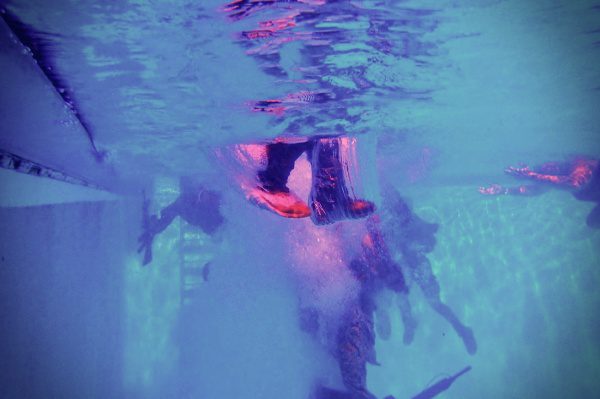 Our client, with over 20 years of service and 2 small children, was charged with a total of 52 charges and specifications. He faced multiple counts of violent rape, sodomy, kidnapping, aggravated assault, threatening to kill the victim's child, adultery, and various other allegations. He was also accused of various crimes against a second victim.
He faced 5 life sentences without the possibility of parole. In addition to the life sentences, he faced an additional 455 years in prison, a Dismissal, and sex offender registration.
This case was a challenge because the victim reported the next morning and went to the emergency room. There was physical and forensic evidence including injuries to the face and body, missing hair, and bruises. Alleged victim #1 was married to an Army E-4.
We were retained immediately and we began to collect evidence in his defense.
The story took a twist when we learned that the alleged victim was stalking our client, showing up at his place of work, dealing drugs, and begging him for sex. On one night, she showed up at his house (3 weeks after he supposedly raped her) and demanded sex. Although our client had a no-contact order, he let the woman into his house and they had sex. He audio recorded her begging for sex, moaning, and the sex itself. We were also able to collect Facebook, SnapChat, and Instagram evidence that proved the woman was a psycho.
We presented this evidence to the prosecution hoping to get the charges dropped. Instead of dropping the charges, they added additional charges and threw our client into pretrial confinement. At the confinement hearing, Captain Keaton and Mr. Waddington successfully fought to have our client released from prison.
Afterward, the prosecutor added even more charges. They listed 28 prosecution witnesses including experts and medical doctors that would testify against or client.
Waddington and Keaton pressed forward for trial and demanded an officer jury.
Right before the trial, the prosecution tried to negotiate a deal. In the end, on behalf of our client, we negotiated a deal that dropped over 45 charges, avoided sex offender registration, avoided a dismissal, and limited his time in jail to 6 months.
RESULT: Client pled guilty to 2 misdemeanor assaults, kidnapping, violating the no-contact order, and making a threat. The remaining charges were dismissed.
JUDGE'S SENTENCE: The judge sentenced him to 15 months in prison and a reprimand
ACTUAL SENTENCE: Under the plea deal, he received 6 months confinement, a reprimand, no NO DISCHARGE. He will serve about 4.5 months and will apply for retirement when he is released.