Aggressive Ozark, AL Military Defense Attorneys
When You Need a Court Martial Lawyer in Ozark, AL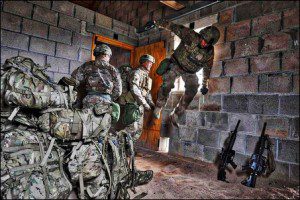 Our military lawyers have successfully represented service members worldwide.

The experienced military lawyers at Gonzalez & Waddington have earned a reputation for representing service members at military installations worldwide. If you are stationed in Ozark, AL and are under investigation for a military offense, then hiring the most experienced court martial defense attorney can be the difference between getting convicted versus winning your case or redeeming your career. Our military attorneys represent Ozark, AL military service members in both UCMJ and administrative matters to include representing military service members accused of Article 120 UCMJ sex assault, drug distribution, and other offenses under military law.
This video is a great example of why you should select the best military defense lawyers possible.
Our military defense lawyers commonly fight false accusations of Article 120 UCMJ, Sexual Assault.
Unlike most civilian court martial lawyers or your assigned military counsel, pleading guilty is not something we commonly do. When our attorneys are retained, we force the military to prove their case beyond a reasonable doubt. We take just about every criminal case to trial and fight the allegations in front of a panel.
Our military court martial victories speak for themselves. The suspected military service member and his or her future is our principal concern. Our military defense lawyers keep smaller caseloads than the average free military lawyer so that we can concentrate on each trial on an individual basis. Your trial will not be delegated to a random attorney and we will not bully you into a guilty plea at the last minute. Our court martial defense lawyers have fought military court martial and administrative separation (ADSEP) cases in the U.S. and globally.
Ozark, AL Court Martial Lawyers
Our aggressive court martial attorneys will use our skills to defend your court martial or administrative separation (ADSEP) case in Ozark, AL.
Call today to consult with a hard-hitting court martial attorney.
Service members stationed in Ozark, AL deserve the best court martial attorneys possible to represent them at their trial or administrative separation board.
If you or a loved one are stationed in Ozark, AL, and are accused of an Article 120 UCMJ crime such as sexual assault or if you are dealing with an administrative separation, Article 15, elimination board, letter of reprimand, then call our court martial attorneys right away.
Click here for legal resources: Manual for Courts-Martial (2012) – JAGINST 5803.1E: Prof. Conduct of Attys
Ozark, AL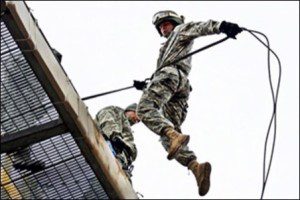 Ozark is a city located in the state of Alabama and is the county seat of the Dale County. A small town, the United States Census of 2010 showed that the population was only 14,907.
This area initially belonged to the Muscogee people and it is believed that the town is named after an individual who was traveling around and visited this area, which reminded him of Arkansas's Ozark Mountains. The first European settler in this town was a man called John Merrick Sr., a Revolutionary War veteran, who came here in 1822. The town was initially called Merricks in his honor, although, the name of the town was later designated as Woodshop. It was later on in 1855, that the name Ozark appeared and a request was made by the citizens of the town to rename it.
Ozark has a rich history and three sites of the National Register of Historic Places are located here, namely the J. D. Holman House, the Samuel Lawson Dowling House and the Claybank Log Church.
Today, the town has grown to be a place where many choose to raise their families or spend their retirement years. The economy of the region has also developed and the mild winter temperature means that the climate is tolerable and bearable throughout the year. Over the years, the services offered to the community have also strengthened and the town today boasts many workers who have been educated and trained by the city's own institutions.
Fort Rucker
This is an ins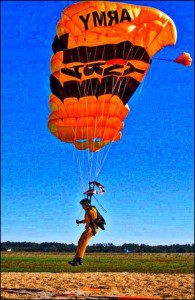 tallation of the United States Army, which is majorly located in Dale County. It was named after an officer who fought in the Civil War and was known as General Edmund Rucker. This Army post is the main flight training base of the Army Aviation. In addition to this, it is also home to the United States Army Aviation Museum and the United States Army Aviation Center of Excellence. Some parts of this post are also located in other areas, such as Houston, Geneva and Coffee counties. There are three main entrances to this army post from the cities that border it, namely Enterprise, Daleville and Ozark.
This army installation played a big role during the Second World War, and dozens upon dozens of units were trained here, such as those of infantry replacement, Women's Army Corps unites and tank replacements. Some Italian and German prisoners of war were also held at this army base camp. From 1946 to 1950, this was fairly inactive and was only opened again with the onset of the Korean War.
Legal Aid
Individuals who are serving in the Army and living in Ozark and the other cities bordering the Fort Rucker and they are bound by the laws of the military and if they ever step out of line, they can expect immediate and severe action to be taken against them. In some situations, it is even possible that an individual may be held accountable for something he or she is not actually guilty of doing.
Should such a situation arise, the best thing to do is consult military defense lawyers. If the case can lead to a potential court martial, then court martial defense attorneys would also be of immense help. These individuals have the specialized knowledge and experience that is needed to deal with different issues and concerns that crop up in the armed forces. Equipped with their training and knowledge, court martial lawyers and military lawyer are bound to find a way in which to help their clients emerge unscathed, from the situation, and therefore, potentially save their careers.