Aggressive Dothan, AL Military Defense Attorneys
When You Need a Court Martial Lawyer in Dothan, AL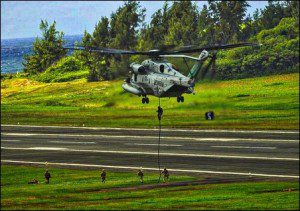 Our military lawyers have successfully defended military personnel around the world.

Dothan AL Military Defense Lawyers
The hard-hitting defense lawyers at Gonzalez & Waddington have developed a reputation for representing military service members at Army, Navy, Marine Corps, Navy, and Coast Guard installations worldwide. If you are stationed in Dothan, AL and are under investigation for a military offense, then hiring the most aggressive court-martial attorney can be the difference between getting convicted versus winning your case or redeeming your career. Our military lawyers defend Dothan, AL military service members in both criminal and administrative matters to include representing service members accused of sex assault, adultery, BAH fraud, and other offenses under the UCMJ.
This video is a great example of why you need to select the best military defense attorneys available.
Our military defense lawyers commonly fight false accusations of Article 120 UCMJ, Sexual Assault.
Unlike the majority of civilian-military defense attorneys or your free military lawyer, pleading guilty is not something we commonly do. Our lawyers compel the military to prove their case. We take nearly every case to trial and fight the allegations in front of a panel.
Our military court martial victories speak for themselves. The accused military service member and his or her well-being is our main concern. Our court-martial defense attorneys keep smaller caseloads than the average free military attorney so that we can focus on each case separately. Your case will not be delegated to a third party and we will not bully you into pleading guilty at the last minute. Our military defense lawyers have fought military court-martial and ADSEP cases in the U.S. and worldwide.
Dothan, AL Court Martial Lawyers
Our experienced military lawyers will use our history to defend your court-martial or administrative separation (ADSEP) case in Dothan, AL.
Call today to speak with a hard-hitting military lawyer.
Military service members stationed in Dothan, AL merit the best court-martial attorneys possible to represent them at their trial or ADSEP proceeding.
If you or a loved one are stationed in Dothan, AL and are suspected of a UCMJ offense such as sexual assault or if you are dealing with an administrative separation, Article 15, elimination board, letter of reprimand, then call our military defense lawyers now.
Click here for military law resources: Navy-Marine Corps CCA – Army CCA
Dothan, AL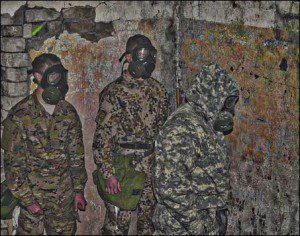 Dothan is a populous city located in the southeastern corner of the state of Alabama, towards the southeastern side of the United States. In 2010, the census calculated the population at 65,496. Dothan is well known for its high production of peanuts, and the city serves as a central hub for transportation and commercial activities in southeastern Alabama. Moreover, the city covers about 232 square kilometers.
From the defense point of view, Dothan is home to Fort Rucker, a well-known and strategically important Army Aviation base. Fort Rucker is in turn, home to subdivisions of military bases and recruitment centers. The fort, overall, forms a small military community whereas individuals from various backgrounds, integrate due to their similar affiliations.
Fort Rucker
Fort Rucker, covering 28 square kilometers, is the most important station for the US Army Aviation. Their personnel are trained in military conduct and flight expertise primarily at this
location. Other components of the Fort related to Aviation, are United States Army Aviation Center of Excellence, and an Aviation Museum. According to a census in 2010, the population of this area was around 4,600. Nonetheless, there are three main entrances to the post, and after the September 11 attacks, these entrances have been heavily guarded.
Other than Army Aviation bases, other aspects of Fort Rucker are included within the coordinates of Cairns Army Airfield, Hanchey Army Heliport, and Lowe Army Heliport.
The US Army Aviation Technical Test Center is also located here, and it develops and conducts tests on Aviation aircrafts. Moreover, the units that are present on this base consist of the 1st Aviation Brigade, 110th Aviation Brigade, and the US Air Force 23rd Training Squadron. The 110th Aviation Brigade is further divided into four battalions: 1st battalion, 11th Aviation Regiment, 14th Aviation Regiment, and 212th Aviation Regiment. A Warrant Officer Career College is also located in Fort Rucker.
Finding Military Counsel in Dothan
Although Fort Rucker is less accessible to visitors who are not in any manner affiliated with the establishment, this does not cancel out any form of diversity within the community that does exist within the Fort. Granted everyone has a background in the military, or even the experience of being a spouse to a military officer, there is still a huge mix of race, ethnicity, lifestyle background and differences in personal experiences that vary from person to person. Being in a closed community enhances cohesion, but it can also become a dangerous situation when the tiny stresses of everyday life add up.

Alabama Military Defense Lawyers