When You Need an Army Court Martial Lawyer in Fort Sill, Oklahoma
Fort Sill Military Defense Lawyers
We have successfully defended and acquitted Army soldiers around the world. Check out our case results to learn more.

The hard-hitting court martial lawyers at Gonzalez & Waddington have developed a reputation for representing service members at Army installations worldwide. If you are stationed at Fort Sill and are under investigation for a military crime, then having the most aggressive court martial defense attorney can be the difference between losing your career and family versus winning your case or redeeming your career. Our military defense attorneys represent Fort Sill service members in both criminal and administrative matters to include defending soldiers accused of sex assault, larceny, and other offenses under military law.
You Should Have an Experience Military Lawyer at Fort Sill
If you are a serving in the armed forces of the United States and stationed at Fort Sill, then you should look for the best possible line of defense, if you find yourself facing any legal proceedings. Gonzalez & Waddington has years of experience and has dealt with all sorts of charges that can be brought against Army soldiers. Furthermore, Gonzalez & Waddington is committed to providing the best possible legal representation to all military personnel and works hard to ensure that all men and women who are serving the nation are able to safeguard their rights. Having charges brought forth against you can prove to be a particularly harrowing experience. Make sure to hire the best military lawyer possible to fight your case.
Unlike the majority of civilian defense lawyers or your assigned US Army lawyer, pleading guilty is not something we do often. Our attorneys make the US Army to prove their case. We take almost every case to trial and fight the allegations in front of a military panel.
Our Army court martial outcomes speak for themselves. The suspected Soldier and his or her future is our chief concern. Our military criminal defense lawyers maintain smaller caseloads than the average free US Army military defense attorney so that we can focus on every trial on an individual basis. Your trial will not be outsourced to a random lawyer and we will not bully you into pleading guilty at the last minute. Our court martial defense attorneys have defended US Army court martial and administrative separation (ADSEP) cases in the United States and worldwide.
Fort Sill Court Martial Lawyers
Our firm's founding lawyer, Michael Waddington, graduated from Temple Law School in Philadelphia, PA and is a
current member of the American Board of Criminal Lawyers. The ABCL is regarded as one of the most honored legal organizations made up of some of the most experienced defense attorneys in the country. Membership is by invitation only and is exclusive to highly experienced criminal attorneys that have at least 10 years of experience defending criminal clients, at which time they must have defended 50 or more felony cases, and must have won 35 or more jury cases.
In addition, Mr. Waddington was voted a "Super Lawyer" in Georgia and is ranked Superb on AVVO.com. A few of Michael Waddington's cases were made into documentary films, such as, "The Kill Team." He also regularly instructs defense attorneys on criminal law.
Our aggressive Army court martial attorneys will use our history to fight your court martial or administrative separation (ADSEP) case at Fort Sill.
Call today to consult with an experienced military defense lawyer.
Service members working at Fort Sill deserve the best court martial defense lawyers possible to defend them at their court martial or administrative separation (ADSEP) board.
If you or a family member are stationed at Fort Sill and are suspected of a military offense such as sex assault or if you are facing an administrative separation, Article 15, show cause board, letter of reprimand or GOMOR, then contact our court martial attorneys immediately.
Background of Fort Sill, Oklahoma
Fort Sill is any Army base that is located in Lawton in the state of Oklahoma. At present, this is considered to be the only Army installation that has remained active since it was first set up while the Indian Wars were going on. Fort Sill has also been labelled as one of the National Historic Landmarks. Furthermore, it is also home to the United States Army Field Artillery School. The United States Army Air Defense Artillery School and the Field Artillery MOS School are also located here.
The Army installation at Fort Sill is also known as one of the four key centers for Basic Combat Training. Thus, it comes as no surprise that the region has played a key role in almost every single American conflict that has taken place since 1869.
Present Days at Fort Sill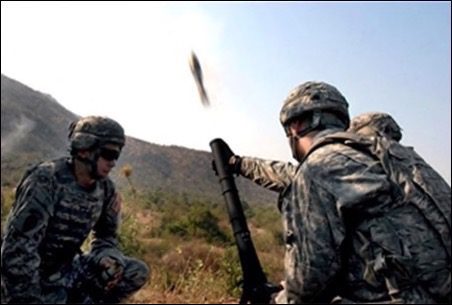 At present, one of the detachments of the United States Marine Corps has been posted to Fort Sill. This is commanded by Colonel and also has a firing battery. The main job of the detachment currently is to train the artillerymen of the Marine forces, which is why you will find almost all of them working at the Field Artillery School.
The Marines are also working as fire support and gunnery instructors as part of the Field Artillery Officer Basic Course. The artillery officers of the Marine forces are also enrolled at the Field Artillery School and receive training together with the Army counterparts.