Aggressive Wichita, KS Military Defense Attorneys
When You Need a Court Martial Lawyer in Wichita, KS
Our court martial attorneys have successfully represented military personnel worldwide.

The experienced court martial attorneys at Gonzalez & Waddington have earned a reputation for representing service members at Army, Navy, Marine Corps, Navy, and Coast Guard installations worldwide. If you are stationed in Wichita, KS and are accused of a military crime, then hiring the most aggressive military criminal defense lawyer can be the difference between spending decades in prison versus winning your case or saving your career. Our military defense lawyers represent Wichita, KS military personnel in both UCMJ and administrative matters to include representing military service members accused of sexual assault, adultery, BAH fraud, and other offenses under military law.
This film is a perfect example of why you need to retain the best military lawyers possible.
Our military criminal defense lawyers aggressively defend false accusations of rape, child abuse, and sexual assault under Article 120 UCMJ, 120b UCMJ, and 120c UCMJ.
Unlike most civilian military defense lawyers or your assigned military counsel, pleading guilty is an option of last resort. When we are hired, we make the military to prove their case. We take almost every criminal case to trial and fight the allegations in front of a jury.
Our military court martial outcomes are clear. The accused military service member and his or her well being is our principal concern. Our military defense attorneys keep lighter caseloads than the average appointed military lawyer so that we can focus on every client separately. Your trial will not be outsourced to a third party and we will not bully you into pleading guilty at the last minute. Our court martial defense lawyers have defended military court martial and administrative separation (ADSEP) cases in the United States and around the world.
Wichita, KS Court Martial Attorneys
Our aggressive court martial defense attorneys will use our experience to fight your court martial or administrative separation case in Wichita, KS.
Call today to consult with a hard-hitting court martial defense attorney.
Service members stationed in Wichita, KS merit the best military lawyers possible to represent them at their court martial or administrative separation (ADSEP) proceeding.
If you or a family member are stationed in Wichita, KS and are accused of a military crime such as sex assault or if you are confronted with an admin discharge, Article 15, show cause board, reprimand, then call our court martial attorneys immediately.
Click here for legal resources: AFI 51-110: Rules of Prof. Conduct – Army Trial Judiciary Docket
Comprehensive Information on Wichita, KS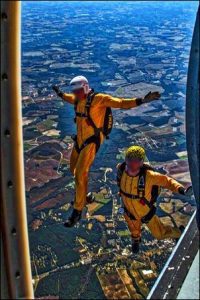 This city of Wichita is considered to be the largest city in Kansas besides being the 49th largest in the United States. This is located in on the Arkansas River in south-central Kansas and is a county seat of the Sedgwick County. Located at an elevation of 396m (1,299 ft) Wichita is at the junction the US route 54 and interstate 35. This is to the north of the city of Oklahoma in Midwestern United States. The characterization of the topography is the alluvial plain which is broad of the valley of the Arkansas River and the rolling slopes that are on the either sides rising to a higher land.
The climate here consists of summers which are humid and hot, the winters being dry and cold. Wichita is located on large plains without any influences which can moderate the climate, and so this place is faced with weather conditions which are severe like thunderstorms during the summer and spring months. In the year 2014 there was a population of 388,413 as per the Census of the United States. While in 2010 the population was 382.368.
Key Highlights of Wichita, KS
Wichita, KS became a part of the territory of Kansas in the year 1854, and then in the year1861, a part of the State of Kansas. It was in the year 1880 that there was immigration rapidly, which led to a land boom, being the cause of the expansion of the city. Fairmont College which opened in the year 1886 became the Wichita State University.
Make traveling a pleasure
There are numerous places in Wichita KS that might interest you and your family. You can think of visiting the Sedgwick County zoo which is extremely large but at the same time clean with the animals being well looked after. You have the choice of the Museum of World Treasures where you can find a whole lot of artifacts on display. Look for the entertainment you desire in the Century II Performing Arts and Convention Centre, which is considered as the largest centre for meetings, consumer shows and also entertainment. Besides this, you can opt for Kansas Sports Hall of Fame or Lawrence Dumont Stadium, to name a few.
Education in Wichita, KS and the People
The people of Wichita are of Midwestern Native Americans, speaking the Wichita language. As of now, the four tribes of Wichita, the Taovaya, Waco, Tawakoni and the proper Wichita are federally recognized along with the Kichai people as the affiliated tribes of Wichita. Talking about education, The USD Wichita public schools is a school district which is largest in Kansas. This is able to operate 90 schools, including the high schools in the city. The number of high schools is 10, with 61 elementary schools and also 16 middle schools. There are also special programs and schools being operated here. There are three universities having their campus in Wichita, out of which the Wichita State University is the largest with around 14,000 students.
Military Details
There is the McConnell Air Force Base which is located around 6 km in the southeast of Wichita's central business district. This base has been named in honor of Wichita brothers Thomas and Fred McConnell. This is the home of 931 ARG (Air Force Reserve Commands 931st Air Refueling Group), 184 IW (Air National Guard's of Kansas 184th Intelligence Wing), and 22 ARW (Air Mobility Commands 22nd Air Refueling Wing). The main mission of McConnell is providing global reach by being able to conduct refueling besides airlift whenever and where required.
You have Colonels as the commander and the vice commander and the Command Chief is a Chief Master. It was in the year 1981 that it was announced by the air force that McConnell was going to be equipped with B-1B in the year 1987. The personnel of McConnell were deployed to the Middle East when Iraq invaded Kuwait in 1990. These were supposed to perform refueling missions in support of Desert Storm/Operation Desert Shield.