By Vince Little, Stars and Stripes
November 16, 2008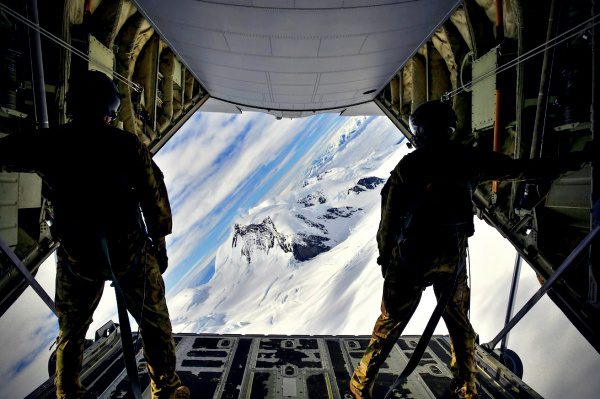 YOKOTA AIR BASE, Japan — A Yokota airman convicted of wrongful appropriation of thousands of dollars missing from the base vault was sentenced to a month in jail Friday.
Tech. Sgt. Craig Camacho, 38, also was reduced in rank to senior airman and told to forfeit $500 in monthly pay and allowances for three months. He'll also have to complete two months of hard labor without confinement and be restricted to Yokota for 45 days.
Military prosecutors had asked the six-member jury for the maximum punishment, which included a year in prison and a bad-conduct discharge. The jury Thursday found Camacho guilty of misappropriation but not guilty of larceny.
"We thought the sentence was fair and just," said Michael Waddington, Camacho's civilian defense attorney. "When this whole thing started, he was looking at a felony conviction and 10½ years. This basically boils down to a misdemeanor."
The sentence also will allow Camacho — who's been in the Air Force for more than 18 years — to retire with benefits, according to his defense team.
Camacho stood accused of stealing government funds he was responsible for safeguarding as a deputy disbursing officer with the 374th Comptroller Squadron. Prosecutors said he took $9,075 between February and September 2007 and spent some of it on slot machines in Yokota's bowling alley.
"He treated that vault like his own personal ATM," said Capt. Judd Bean, one of three prosecutors. "It was a deliberate and intentional choice. … He was taking illegal, interest-free loans from the government and gambling with it."
The comptroller squadron's vault had contained about $23 million divided among six different safes, according to testimony during the three-day trial. Pacific Command used to place reserves for all bases here in a stash that included Treasury checks, various vouchers and cash.
Bean said an empty vault remains at Yokota but the PACOM reserves have since been transferred to a U.S. location.
The defense maintained Camacho admitted only to borrowing money and always intended to repay it — as he had done in early 2007.
"There's nothing so egregious about this case that says give him the max," Capt. Zachary Eytalis, his military defense lawyer, told the court prior to sentencing.
According to earlier testimony, Camacho is paying $1,700 a month in restitution that will eliminate the debt in January.