Aggressive Huntsville, AL Military Defense Attorneys
When You Need a Court Martial Lawyer in Huntsville, AL
Our military criminal defense attorneys have successfully represented service members around the world.

The experienced criminal defense attorneys at Gonzalez & Waddington have developed a reputation for defending military members at military installations worldwide. If you are stationed in Huntsville, AL and are accused of a military crime, then retaining the most experienced military defense attorney can be the difference between having your rights trampled versus winning your case or saving your career. Our court martial lawyers represent Huntsville, AL military personnel in both UCMJ and administrative matters to include representing military service members accused of sex assault, drug use, and other offenses under the UCMJ.
This film is an excellent example of why you need to hire the best court-martial attorneys possible.
Our military defense lawyers commonly fight false accusations of Article 120 UCMJ, Sexual Assault.
Unlike most civilian defense lawyers or your free military attorney, pleading guilty is not something we do often. Our attorneys force the military to prove their case beyond a reasonable doubt. We take just about every case to trial and fight the allegations in front of a panel.
Our military court martial victories are clear. The accused military service member and his or her future is our chief concern. Our military criminal defense attorneys maintain smaller caseloads than the average assigned military attorney so that we can focus on each client on an individual basis. Your trial will not be delegated to a third party and we will not coerce you into taking a dive at the last minute. Our court-martial defense lawyers have fought military court-martial and ADSEP cases in the U.S. and globally.
Huntsville, AL Court Martial Attorneys
Our high-powered court-martial attorneys will use our skills to defend your court-martial or administrative separation (ADSEP) case in Huntsville, AL.
Call today to speak with an experienced court-martial defense lawyer.
Military service members working in Huntsville, AL merit the best military lawyers possible to defend them at their court-martial or administrative separation hearing.
If you or a family member are stationed in Huntsville, AL and are suspected of a UCMJ offense such as sexual assault or if you are dealing with an admin separation, NJP, elimination board, reprimand, then contact our court-martial attorneys today.
Click here for military law resources: AFMAN 51-203: Records of Trial – AFCCA Rules
Huntsville, AL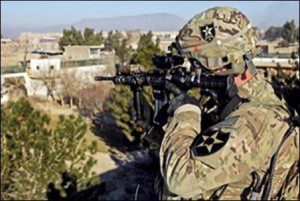 The city of Huntsville is mainly located in Madison County, which is located in the central part of the northern section of Alabama. It is, at present, the fourth largest city in the state. The population of this city is on the rise. In 2013, for example, the metropolitan area of Huntsville stands at number 2 in the list of the largest metropolitan areas of Alabama.
The city is based in the valley of the Tennessee River and is surrounded by several large hills and plateaus. The plateaus are linked to the Cumberland Plateau, which are usually thought of, as being mountains instead. The most noteworthy of these is the Monte Sano Mountain (which is an Italian word meaning "healthy mount"). And, it is located to the east of Huntsville. Other notable mountains in this region include Round Top, Green, Chapman and Huntsville Mountains.
The climate of the region is generally considered to be humid and subtropical. This means that summers are extremely hot and humid, while the winters are generally mild. Most of the precipitation is received during the spring time instead of summer, and the rainy season starts in November and persists till May.
Military Base in Huntsville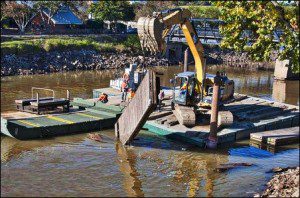 Adjacent to the city of Huntsville, is a military base, belonging to the United States Army. This is known as Redstone Arsenal, and is often frequently referred to as the RSA. The RSA is the main garrison for several different tenants, such as, the Army's Aviation and Missile Command, NASA's Marshall Space Flight Center, the Missile Defense Agency and the United States Army Materiel Command. As a result of the Defense Base Realignment and Closure Commission, many of the units are now relocating from this base.
The base was initially set up as a facility to manufacture chemical weapons during the Second World War. At the end of the War, the German rocket scientists were posted here, who had come to the United States because of the Operation Paperclip. The team spent a lot of time working on ballistic missiles, such as V-2 rockets.
Like most other bases, this military base, too, has a contractor and government workforce (which has almost forty thousand personnel working on a daily basis). The military bases located mostly on extensive wetlands that are associated to the Tennessee River, in addition to a number of local springs which are maintained and come under the monitoring of the Wheeler National Wildlife Refuge.
Legal Help
For individuals living in the city of Huntsville and the military base, Redstone Arsenal, legal help becomes a key concern. People living in the city and at the base are aware of how strict the United States military forces are, when it comes to discipline. However, from time to time, minor infractions are possible, which is why an individual may require the help of a military defense attorney.
A military lawyer who is skilled at dealing with issues specific to the military, and its personnel can be much more adept at dealing with problems faced by actively serving men and women, as opposed to any other lawyer. Their years of experience and professional expertise can allow them to assist individuals with the need of help in the best possible way.

Alabama Military Defense Lawyers