Aggressive Joint Base McGuire-Dix-Lakehurst Military Defense Attorneys
When You Need a Court Martial Lawyer in Joint Base McGuire-Dix-Lakehurst
Our court-martial defense attorneys have successfully defended military servicemembers around the world.
JB McGuire-Dix-Lakehurst Military Lawyer | Court Martial Attorney
Joint Base McGuire-Dix-Lakehurst is the United States' only tri-service joint base with Active-duty, reserve, and guard service members from the U.S.Air Force, U.S. Army, U.S. Navy, U.S. Marine Corps, and U.S. Coast Guard.  The facility is a training, support, sustaining installation with global contingency operations as well.  This facility allows the Armed Forces to uniquely handle the nation's defense via air, land, and sea.
Joint Base McGuire-Dix-Lakehurst spans more than 20 miles east to west in New Jersey, including 10 townships or boroughs.  It hosts more than 80 mission partners who provide a wide range of services including airlift, air refueling, mobilization and demobilization of troops, and research and development of the testing platform.
If you are faced with a military legal matter and need the assistance of a knowledgeable law firm contact the law office of Gonzalez & Waddington.   We represent military personnel who serve at Joint Base McGuire-Dix-Lakehurst, New Jersey, as well as U.S. bases around the world. With the expertise of our military attorneys we are able to represent clients and fight court-martial cases throughout the United States, Europe (Germany, Italy, England, Spain, Cypress, Belgium, Turkey), the Middle East (including Bahrain, Kuwait, Afghanistan, Qatar), and the Pacific Rim (Korea, Guam, Hawaii, Japan). Our team competitively defends Marine Corps, Army, Air Force, and Navy service members.
We have provided legal assistance in the following situations:
court-martial cases,
pre-charging investigation and representation,
UCMJ Article 120 sexual assault,
show cause boards,
administrative separation boards,
Article 15s and non-judicial punishment (NJP),
Article 32 investigations,
appeals,
discharge upgrades,
correction of military records,
various other administrative proceedings,
and letter of reprimand rebuttals.
With our combined years of experience, you do not have to fight your battles alone.  Call us for your protection and protect your rights.
Joint Base McGuire-Dix-Lakehurst, New Jersey
The hard-hitting military defense attorneys at Gonzalez & Waddington have gained a reputation for representing military service members at military installations worldwide. If you are stationed in Joint Base McGuire-Dix-Lakehurst and are suspected of a military crime, then having the most aggressive court-martial defense lawyer can be the difference between losing your case versus winning your case or saving your career. Our criminal defense attorneys represent Joint Base McGuire-Dix-Lakehurst military personnel in both UCMJ and administrative matters to include defending military personnel suspects of sexual assault, rape, and other offenses under the UCMJ.
This video is a great example of why you should hire the best court-martial attorneys available.
Our military defense lawyers commonly fight false accusations of Article 120 UCMJ, Sexual Assault.
Unlike the majority of civilian-military criminal defense attorneys or your free military lawyer, pleading guilty is not something we do often. We force the military to prove their case beyond a reasonable doubt. We take just about every case to trial and fight the allegations in front of a panel.
Our military court-martial outcomes are clear. The accused service member and his or her well-being is our principal concern. Our court martial lawyers maintain lighter caseloads than the usual appointed defense attorney so that we can concentrate on every client on an individual basis. Your case will not be delegated to a third party and we will not intimidate you into taking a dive at the last minute. Our military criminal defense attorneys have successfully fought military court-martial and ADSEP cases in the United States and globally. Our hard-hitting court-martial defense attorneys will use our experience to defend your court-martial or administrative separation case in Joint Base McGuire-Dix-Lakehurst.
Call today to speak with a high-powered court-martial attorney.
Military service members stationed in Joint Base McGuire-Dix-Lakehurst merit the best military defense attorneys possible to defend them at their court-martial or administrative separation (ADSEP) board.
If you or a loved one are stationed in Joint Base McGuire-Dix-Lakehurst and are accused of a UCMJ offense such as sexual assault or if you are facing an admin discharge, Article 15, elimination board, letter of reprimand, then call our court-martial defense lawyers immediately.
Click here for legal resources: CAAF Website – MCO P5800.16A: LEGADMINMAN
Joint Base McGuire-Dix-Lakehurst
Members of the armed forces of the United States should be proud of the fact that they are risking their own lives in order to serve the nation. However, it is not always an easy task and one is bound to face several challenges over time. The news is full of pieces on misdemeanors that go on inside military barracks, as a result of which the government has taken very strict action in all its bases. This also means that the regulatory authorities and individuals are more careful about what is going on and it is possible for a person to face very severe action even for a very small mistake or infraction. If you find yourself in such a situation, you should enlist the help of Gonzalez and Waddington, who are bound to pull you out of murky waters.
Brief Background of the Joint Base MDL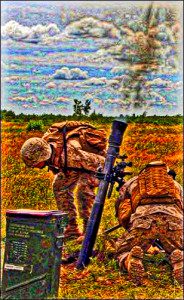 The Joint Base McGuire-Dix-Lakehurst is commonly referred to as the Joint Base MDL. This is situated near New Jersey. Since it is a joint base, it combines the forces of the Army, Air Force and the Navy – the resources and personnel of the Army Fort Dix, McGuire Air Force Base and the Naval Air Engineering Station Lakehurst have come together. The Joint Base MDL was formed in 2009 by merging the three military bases together, making this base one of 12 joint bases, as per the recommendations presented in the Base Realignment and Closure Commission in 2005.
The Joint Base MDL is also home to the 87th Air Base Wing, the 305th Mobility Wing, the 108th Refueling Wing, the USAF Expeditionary Center, the 621st Contingency Response Wing, the 21st Expeditionary Mobility Task Force and 514th Air Mobility Wing. The base also has C-17A Globemasters and KC-10 Extenders, which are used to transport cargo and troops and to help in refueling wherever the troops have been deployed for their missions.
Current Life at the Joint Base MDL
The Joint Base MDL recently made the news when a tech sergeant was charged and arrested for harming children's welfare. The charges brought forth against him were concerned with the possession of child pornography and spreading it around to others.
The United States armed forces have taken strict action against such individuals. However, the severity of their rules also means that sometimes innocent individuals have been charged for crimes that they did not actually commit.
Legal Help at the Joint Base MDL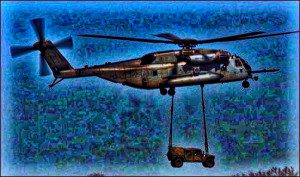 Because of the aforementioned reason, it is possible that you may find yourself the victim of very long and drawn out legal proceedings even though you are not actually at fault. For example, it is possible for a person to have been charged with manslaughter, assault, sexual assault, or rape. Charges could also be raised on minor infractions, such as misdemeanors. In this case, it would be extremely beneficial for the actively serving members at the Joint Base MDL to have the legal help and support of trained and experienced legal experts such as Gonzalez & Waddington.
Joint Base McGuire-Dix-Lakehurst Google Map: