Aggressive Wrightstown, NJ Military Defense Attorneys
When You Need a Court Martial Lawyer in Wrightstown, NJ
Our court martial defense lawyers have successfully represented service members around the world.

The hard-hitting criminal defense lawyers at Gonzalez & Waddington have gained a reputation for defending service members at military installations worldwide. If you are stationed in Wrightstown, NJ and are suspected of a military offense, then hiring the most aggressive military lawyer can be the difference between having your rights trampled versus winning your case or redeeming your career. Our defense lawyers represent Wrightstown, NJ military service members in both UCMJ and administrative matters to include defending service members accused of sex assault, adultery, BAH fraud, and other offenses under military law.
This film is a perfect example of why you should retain the best military criminal defense lawyers that you can find.
Our criminal defense attorneys defend false accusations of rape, child abuse, and sexual assault under Article 120 UCMJ, 120b UCMJ, and 120c UCMJ.
Unlike the majority of civilian court martial attorneys or your free military counsel, pleading guilty is an option of last resort. Our lawyers force the military to prove their case beyond a reasonable doubt. We take almost every criminal case to trial and fight the allegations in front of a panel.
Our military court martial victories are clear. The suspected military service member and his or her well being is our primary concern. Our military attorneys maintain lighter caseloads than the average free military defense lawyer so that we can focus on each case separately. Your trial will not be outsourced to a third party and we will not bully you into taking a dive at the eleventh hour. Our military lawyers have successfully defended military court martial and administrative separation cases in the U.S. and globally.
Wrightstown, NJ Court Martial Lawyers
Our experienced military attorneys will use our skills to fight your court martial or administrative separation case in Wrightstown, NJ.
Call today to consult with a high-powered court martial attorney.
Service members stationed in Wrightstown, NJ merit the best court martial defense lawyers possible to defend them at their court martial or administrative separation hearing.
If you or a family member are stationed in Wrightstown, NJ and are suspected of a military crime such as sex assault or if you are confronted with an administrative discharge, Article 15, show cause board, letter of reprimand, then contact our military defense attorneys now.
Click here for military law resources: AFPD 51-2: Admin of Military Justice – Coast Guard Docket
A Burlington County borough, Wrightstown, NJ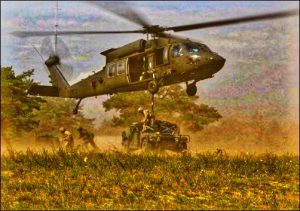 The pineland of New Jersey National reserve and the borough of New Jersey, covering a complete area of 1.768 square miles is one of the oldest boroughs of Burlington city. The entire area is covered by land and it also borders the major townships which makes it one of the important landmarks in United States.
It has a total population of 802 with an increasing rate of 7.2% every year. It has a blend of black, white, African, American, Indian people and almost all the races living together. As per the census reports of USA, it has a total of 802 people with almost equal distribution of male and female living and about 189.1 among them are families. There is equal distribution of people in all age groups and each individual contributes well to support the gross income of the region. The municipality is mainly included in the New Jersey Pinelands National Reserve.
Key Highlights of Wrightstown
Wrightstown, NJ is a historic place known for its famous old streets and all the best churches around the township. The municipality of New Jersey is also known for its haunted places. The most famous Jersey devil carries his birth place from the famous Columbus Inn of Wrightstown closed for any kind of business and is now haunted by the most famous ghost covered frequently in newspapers and TV shows. There are many streets and buildings standing still since years and carry a lot of historic stories from World War 1 and have the oldest farmhouses that are the best spent in holidays and carries the best scenic country beauties that you thrive to look for.
The exquisite portions of the Wrightstown, NJ include the following features.
Government: New Jersey Municipal government manages the entire governing of Wrightstown. The governing body is the old kind where the mayor and few council members handle the entire law and order in the region. While a mayor is elected directly by the voters for a span of 4 years, the other six members are elected once in 3 years with the previous panels.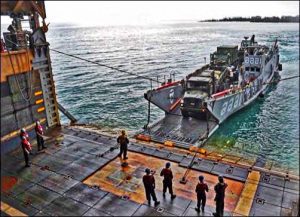 Education: New Hanover Township School consists of classes from pre-kindergarten through eighth grade. Bordentown regional high school is the one where the majority of students visit in this region from eighth until twelfth grades. Burlington county institute of technology handles the vocational education of technology and all the students from Wrightstown are eligible to study here.
Transportation: The major transportation until Philadelphia has frequent transport from Asbury Park. It connects major transportation to all the important cities around it with good transportation.
Lifestyle: Like any other average American, this region provides the same benefits and rules to all the people living in it. As it is counted in one of the pineland reserves of America, it has a huge turnover income annually and the people benefit a lot from this. Everything that a contemporary American would require is made available here and with the growing urbanization over here, it is sure to turn into one of the important cities of America and thus the lifestyle of people living here is also hugely impacted as a result of this.
Military Details
Wrightstown, NJ has the most famous armed forces of New Jersey that is military camp of Dix-Barracks-vintage. The military is renowned for the popular vintage and army base camps that are set up in the most popular borders of Wrightstown. The recruits at this army camp are trained efficiently in various grounds to serve the country and its people better. The fame and security of Wrightstown is increased with the military base of Wrightstown.