Aggressive Bossier City, LA Military Defense Attorneys
When You Need a Court Martial Lawyer in Bossier City, LA
Our court martial defense lawyers have successfully represented military members worldwide.

The aggressive criminal defense attorneys at Gonzalez & Waddington have earned a reputation for defending military service members at military installations worldwide. If you are stationed in Bossier City, LA and are suspected of a military offense, then hiring the most hard-hitting military lawyer can be the difference between getting convicted versus winning your case or saving your career. Our military criminal defense lawyers represent Bossier City, LA military service members in both UCMJ and administrative matters to include representing military service members suspect of sex assault, murder, and other crimes under the UCMJ.
This video is an excellent example of why you should hire the best military defense lawyers available.
Our military criminal defense lawyers aggressively defend false accusations of rape, child abuse, and sexual assault under Article 120 UCMJ, 120b UCMJ, and 120c UCMJ.
Unlike most civilian criminal defense attorneys or your assigned military counsel, pleading guilty is not something we commonly do. When our lawyers are retained, we force the military to prove their case beyond a reasonable doubt. We take almost every case to trial and fight the allegations in front of a jury.
Our military court martial outcomes speak for themselves. The accused military service member and his or her well being is our principal concern. Our court martial defense lawyers maintain lighter caseloads than the typical appointed defense lawyer so that we can concentrate on each case separately. Your trial will not be outsourced to a random lawyer and we will not push you into taking a dive at the eleventh hour. Our defense lawyers have contested military court martial and administrative separation cases in the United States and worldwide.
Bossier City, LA Court Martial Lawyers
Our hard-hitting court martial defense lawyers will use our history to defend your court martial or administrative separation case in Bossier City, LA.
Call today to consult with a hard-hitting court martial lawyer.
Service members stationed in Bossier City, LA deserve the best court martial defense lawyers possible to defend them at their court martial or administrative separation (ADSEP) hearing.
If you or a family member are stationed in Bossier City, LA and are suspected of a military offense such as sexual assault or if you are facing an administrative separation, NJP, elimination board, letter of reprimand, then contact our court martial defense lawyers right away.
Click here for military law resources: Manual for Courts-Martial (2012) – Lawfare
Overview of Bossier City, LA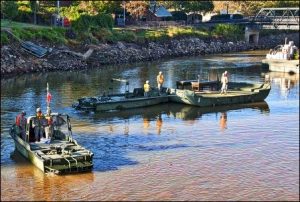 Bossier City is a city located in the Bossier Parish, Louisiana, United States of America, on the eastern bank of the Red River and it is closely tied to its larger sister Shreveport city on the other side. The Bassier City – Shreveport metropolitan area is known as Ark-La-Tex is the center of the region. Bossier City has a warm and humid climate with hot summers (maximum temperature around 34-C) but no dry season.
The area around Bossier City is covered by forests, croplands, lakes, rivers, and constructed areas. Warm season ranges from end of May to end of September with an average daily high temperature of above 29-C. Normally, the cold season is from end of November to mid of February with an average daily high temperature below 17-C. During the entire year, light to moderate rain, drizzles and thunderstorms are most common forms of precipitation. The temperature is rarely below -5-C or above 37-C. Bossier City had a population of 61,315 as per the 2010 census. According to the Census Bureau of United States, the city has a total area of 43.2 square miles, a combination of 0.81 square miles as water and 42.4 square miles as land.
Key Highlights of Bossier City
In the 1830s, Bossier City was a plantation called Elysian Grove, owned by James Cane and his wife Mary Cane. Elysian Grove plantation on the Red River was at the intersection of the Texas Trail where the trading post ran a ferry crossing between Shreveport and Bossier. In 1908, the discovery of crude oil pushed Bossier City into the oil boom. Bossier City's location made it an important player in the oil field. Several international oil companies located here in Bossier City. Many economic, civic and social improvements were fueled by the advantages brought in by black gold.
A major fire broke out in June 23, 1925, in Bossier City which consumed one-half of the downtown. The fire could not be fought by the local citizens. This incident and the resultant loss forced civic improvements including a modern fire alarm system, a modern water system to fight such fires, a New City Hall, the first city park and modern sidewalks.
Bossier City flourished first as a cotton-export river landing, then as a railroad town, followed as an airbase and finally an oil-boom town, Bossier City today is famous for its tourism and casino gambling.
Military Details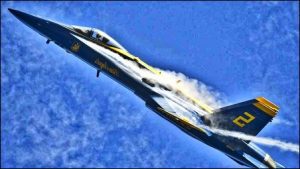 In the 1930s, construction work was started on Barksdale Air Force Base. The local residents bought the land on which the base is built and then donated the land to the U.S. Army. The 20th Pursuit Group was the first unit assigned to Barksdale. Barksdale was a training school for the Army Air Corps before World War II. During the war, bombardiers, navigators and pilots were trained at Barksdale. Barksdale became one of the key bases in the new Air Force of the Strategic Air Command and it is headquarters for the 8th Air Force. Bossier City is home of the 2nd Bomb Wing, the 8th Air Force and the 307th Bomb Wing and the location of Barksdale Air Force Base. Established in 193, and one of the largest employers, Barksdale Air Force Base covers 22,000 acres (89 km2).
It hosts forty-four B-52 Stratofortresses (a long-range, jet powered, subsonic, strategic bomber aircraft, designed and built by Boeing and capable of carrying up to 70,000 pounds of weapons) used by the U S Air Force. It provides responsive, flexible, global combat capability, autonomously or in tandem with other forces, and trains all Air Force Reserve Command B-52 and Air Force Global Strike Command. Barksdale's workforce includes more than 15,000 Air Force active-duty Reserve members and civilians.