Aggressive Belle Chasse, LA Military Defense Attorneys
When You Need a Court Martial Lawyer in Belle Chasse, LA
Our court martial attorneys have successfully defended military personnel worldwide.

The hard-hitting court martial defense attorneys at Gonzalez & Waddington have developed a reputation for defending military members at Army, Navy, Marine Corps, Navy, and Coast Guard installations worldwide. If you are stationed in Belle Chasse, LA and are under investigation for a military offense, then having the most experienced military defense lawyer can be the difference between losing your case or winning your case and redeeming your career. Our court martial attorneys represent Belle Chasse, LA service members in both criminal and administrative matters. These include: defending military personnel suspected of sexual assault, rape, and other offenses under military law.
Our military criminal defense lawyers aggressively defend false accusations of rape, child abuse, and sexual assault under Article 120 UCMJ, 120b UCMJ, and 120c UCMJ.
Unlike the majority of civilian defense attorneys or your free military attorney, we do not commonly plead guilty. We compel the military to prove their case. We take nearly every criminal case to trial and fight the allegations in front of a jury.
Our military court martial outcomes speak for themselves. The accused military service member and his or her well being is our principal concern. Our court martial attorneys keep lighter caseloads than the average free military defense attorney so we can focus on each client individually. Your trial will not be delegated to a third party and we will not force you into a guilty plea at the eleventh hour. Our court martial defense attorneys have fought military court martial and ADSEP cases in the United States and worldwide.
Belle Chasse, LA Court Martial Attorneys
Our high-powered court martial defense lawyers will fight your court martial or ADSEP case in Belle Chasse, LA.
Call today to consult with a high-powered court martial defense attorney
Military service members stationed in Belle Chasse, LA merit the best military defense attorneys possible to represent them at their court martial or administrative separation board.
If you or a loved one are stationed in Belle Chasse, LA and are accused of a military crime, such as sex assault, or if you are dealing with an admin discharge, NJP, elimination board, or letter of reprimand, contact our court martial attorneys today.
Click here for military law resources: AFMAN 51-203: Records of Trial – NMCCA Rules
Belle Chasse, LA and Information on the different aspects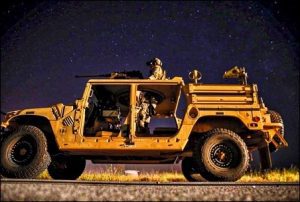 Belle Chasse, LA is considered as a CDP (census-designated place) in Louisiana, in Plaquemine's Parish. It is located on the bank of Mississippi River and on the west side. Belle Chasse is a part of the metropolitan area of the Greater New Orleans. This is considered as the largest town in the Plaquemine's Parish. This has a total area of 74 km square (28.4 square miles) with 64 km square (24.9 square miles) of land and the rest 9.1 km square (3.5 square miles) being water. The elevation of Belle Chasse is 3 feet. According to the census in the year 2010, the population of this place was 12,679. The population here consists of African Americans, Caucasian, American Indian, Native Hawaiian, Asian and also Mixed Races. The English language is spoken by almost 75% of the population with almost a negligible amount of the people opting for any other language.
Key Highlights of Belle Chasse, LA
This name "Belle Chasse" means "beautiful hunting" in French. This name was adapted due to the wildlife which can be termed as 'rich'. This was observed by the French Colonists when they had settled here. There is also a saying that Belle Chasse was named after Colonel Joseph D Belle chasse, who resided in New Orleans in the early 19th century. The plantation of Belle Chasse was owned by Judah P Benjamin who was a Confederate Statesman. This place was demolished in the year 1960 due to decay and abandonment. The bell could be salvaged and it is now at the Public Library of Belle Chasse.
Places to visit in Belle Chasse, LA
When touring this city of Belle Chasse, LA you will come across bass fishing in the state's lakes and rivers to visiting the zoo where you have the animal presentations, carousel and train rides, rock climbing and a lot more to spend fun times. You can check-in the very lavish hotels with a sea-view to make your stay more comfortable and worthwhile. There is also the option to visit the Cypress Bar after a long day of touring this place.
For education there is the Belle Chasse Middle, Belle Chasse Primary, Belle Chasse Academy, Belle Chasse High School and also the Plaquemine's Parish Alternative School. Since there are a mixed set of people here it gets easy as you find communication easy and comfortable.
Military Details
The headquarters of the Air Force National Guard is based in Belle Chasse. This is also home to the 159th Fighter Wing (FW) which served as helicopter for the operations of rescuing during the Hurricane Katrina. This Louisiana Air Force National Guard based here is able to provide aircraft which is deployable and combat resources maintained and operated by Louisiana airmen who dedicated in supporting State and Federal missions. The Fighter Wing of 159th nicknamed as 'The Bayou Militia" and has the support of the ACC (Air Combat Command). This was able to train a force of more than 1500 women and men and has been able to serve the United States in almost every conflict in the history of America.
This has been tasked to provide air superiority over the Gulf Coast and Louisiana. There is also the military housing on the Air Station Joint reserve Base in Belle Chasse. These are quality homes providing a desired lifestyle to the military. There is no dearth of accommodation for the armed forces in Belle Chasse, LA. You can contact the Air Force National Guard based here easily as they have the option of doing so online. Logging onto the official website you can get hold of all the information required.