Nellis Air Force Base, Nevada
Nellis AFB Military Lawyer | Court Martial Attorney
The Nellis Air Force Base in Nevada is a U.S. AF (Air Force) installation near Las Vegas with many squadrons and contains military schools for combat training. The installation was built in 1941and named Las Vegas Army Airfield for flight training. Gunnery training started in 1942 which included 600 students and over 200 co-pilots. In 1948 the base was renamed Las Vegas AFB (Air Force Base). In April of 1950, the base was named again as Nellis AFB which was dedicated and named in memory of Lieutenant William Harrell Nellis.
Nellis AFB houses the larges air combat training mission globally, the United States AFWC (Air Force Warfare Center). The base is responsible for training strike forces of all aircraft types of the Air Force. Training includes air and ground units of the air forces, army, marines, and navy from allied nations. AFWC ensures the mission is accomplished by ensuring deployed forces are trained and equipped to carry out combat operations. The Airmen are provided with improved technology, tactics, academic training and employment force practice.
Call the Gonzalez & Waddington Attorneys at Law Firm to obtain legal help from an exceptional civilian counsel or attorney. Our prestigious Law Firm offers a free initial consultation with the best military law firm in the nation. Information provided to us online, by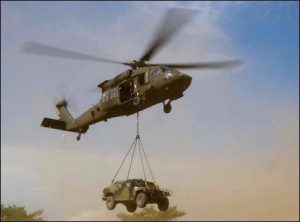 phone or in the law firm's office is confidential and private. The legal players on the team represent service members and civilian personnel on cases including sexual assault, investigations and court martial. We encourage our clients to never plea guilty to any charges before consulting with a reputable attorney.
Your rights are protected and very important regardless if you are under investigation or charged with a crime. Our prestigious law firm provides representation at Special Court Martial, General Court Martial and Summary Court Martial. The Gonzalez & Waddington Attorneys at Law Firm works with clients to protect his or her freedom, property, rights and most importantly, your life. Service members and military civilians stationed at the Nellis Air Force Base in Nevada can rely on us for representation before separation and show cause boards.
Nellis AFB Google Map Embed Code: