When You Need a Court Martial Lawyer in Leesville, LA
Our defense attorneys have successfully represented service members worldwide.

The experienced criminal defense attorneys at Gonzalez & Waddington have gained a reputation for defending military members at military installations worldwide. If you are stationed in Leesville, LA and are accused of a military offense, then retaining the most aggressive court martial lawyer can be the difference between spending decades in prison versus winning your case or saving your career. Our court martial attorneys represent Leesville, LA military personnel in both UCMJ and administrative matters to include representing military personnel suspected of sex assault, drug use, and other offenses under military law.
This film is an excellent example of why you need to retain the best court martial lawyers available.
Our military criminal defense lawyers aggressively defend false accusations of rape, child abuse, and sexual assault under Article 120 UCMJ, 120b UCMJ, and 120c UCMJ.
Unlike the majority of civilian criminal defense lawyers or your assigned military attorney, pleading guilty is not something we commonly do. When our attorneys are hired, we make the military to prove their case. We take just about every case to trial and fight the allegations in front of a jury.
Our military court martial victories speak for themselves. The accused service member and his or her future is our primary concern. Our defense lawyers keep smaller caseloads than the typical appointed military attorney so that we can concentrate on each client separately. Your trial will not be outsourced to a third party and we will not bully you into pleading guilty at the last minute. Our military defense attorneys have defended military court martial and ADSEP cases in the U.S. and worldwide.
Leesville, LA Court Martial Attorneys
Our hard-hitting military defense lawyers will use our history to fight your court martial or administrative separation case in Leesville, LA.
Call today to consult with a high-powered court martial attorney.
Service members working in Leesville, LA merit the best military attorneys available to defend them at their court martial or administrative separation hearing.
If you or a family member are stationed in Leesville, LA and are accused of a military crime such as sex assault or if you are dealing with an admin discharge, NJP, show cause board, reprimand, then call our court martial defense attorneys today.
Click here for military law resources: MCO P5800.16A: LEGADMINMAN – JAA Inn of Court
Leesville, LA, geography and other details
Leesville is considered Vernon Parish's parish seat of Louisiana in the United States. This beautiful place has an elevation of 77.4 m (254 feet). This city has a total area of 14.2 km square (5.49 square miles with 14.1 km square (5.45 square miles) being land and the rest 0.10 km square (0.04 square miles) being water. This information is in accordance to the Census Bureau of the United States. The climate of this place is humid sub tropical. Leesville, LA has an average rainfall of 57 inches on a yearly basis with the snowfall being 1 inch. There are 213 sunny days on an average every year. In July, the temperatures can rise up to 93 degrees and the lowest in January is 38. If you combine the population of Leesville and Fort Polk, it works out to be more than 20,000.
Key Highlights of Leesville, LA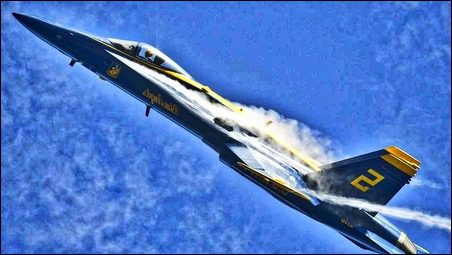 Leesville is considered as 'no man's land' in Louisiana and it has been designated as the parish seat since 1871, that is, from the time this was created. This was incorporated in the year 1900 on February 15th. Dr. Edmund E Smart founded this city and this was named after Senator John R Smart, his father for General Robert E Lee, the Confederate hero. When Leesville was founded, Dr. Smart owned a plantation here. You can still find that house from the plantation.
Places to visit in Leesville, LA
You can go the Myrtle Park which is on Kings Road. You can enjoy a picnic or even spend your time playing basketball or tennis as you have these courts here. Think of visiting the Kate Chopin house which can take you back in time and you will be able to relive the history of Leesville, LA. Besides this, you can also go to the museum, that is, the Museum of West Louisiana if you are interested in artifacts and antiques, which can give you an insight to this place. You have a number of places which are apt for sightseeing and spending time depending on your preference.
Education and people of Leesville, LA
The Vernon Parish School District operates a number of public schools here, besides the Dunbar Branch Library and the Main library. Besides these you have 14K-12 schools with 2 private schools and 9 elementary schools with 17 preschool schools. Here the colleges give special attention to the dining halls as most students away from home tend to go lax on their nutrition. Talking about the people here, almost all of them are patriotic, hardworking and fun loving. The people of Leesville feel it a privilege to work in close proximity with the Army.
Military Details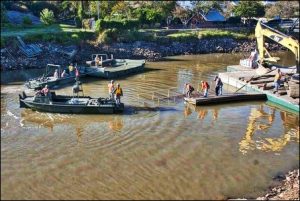 Fort Polk located east of Leesville by ten miles is an installation of the United States Army. This was named after Leonidas Polk, Right reverend, who was the first Episcopal Bishop of Louisiana and also a confederate general of the civil war in America. Fort Polk occupies almost 198,000 acres, out of which almost 10,000 acres belong to the Army Department and 98,125 acres to the U.S. Forest Service. In the year 2013, there were almost 10,877 troops here. The United States Congress and the army are being lobbied by the officials of Louisiana to keep the full capacity of the troop strength despite the looming cuts in defense. It was in the year 1940 that Fort Polk began as the base for the Maneuvers. It was able to serve the 1st Armored Division in the 50's. Currently, Fort Polk, working along with civic leaders, Army stakeholders, and other agencies for the development of an installation Sustainability Plan which is strategic.