Aggressive New Orleans, LA Military Defense Attorneys
When You Need a Court Martial Lawyer in New Orleans, LA
Our defense attorneys have successfully defended service members worldwide.

The experienced defense lawyers at Gonzalez & Waddington have developed a reputation for representing military personnel at military installations worldwide. If you are stationed in New Orleans, LA and are accused of a military offense, then hiring the most hard-hitting defense attorney can be the difference between losing your career and family versus winning your case or saving your career. Our court martial lawyers defend New Orleans, LA service members in both criminal and administrative matters to include defending military service members accused of sexual assault, rape, and other offenses under military law.
This video is a perfect example of why you should hire the best criminal defense attorneys that you can find.
Our military criminal defense lawyers aggressively defend false accusations of rape, child abuse, and sexual assault under Article 120 UCMJ, 120b UCMJ, and 120c UCMJ.
Unlike the majority of civilian military lawyers or your free military counsel, pleading guilty is not something we commonly recommend. When we are retained, we make the military to prove their case beyond a reasonable doubt. We take just about every criminal case to trial and fight the allegations in front of a panel.
Our military court martial outcomes are clear. The suspected military service member and his or her future is our main concern. Our military lawyers maintain lighter caseloads than the average assigned defense lawyer so that we can focus on every case separately. Your case will not be delegated to a random lawyer and we will not intimidate you into taking a dive at the last minute. Our court martial lawyers have successfully fought military court martial and administrative separation (ADSEP) cases in the U.S. and globally.
New Orleans, LA Court Martial Lawyers
Our aggressive court martial defense lawyers will use our history to defend your court martial or administrative separation (ADSEP) case in New Orleans, LA.
Call today to speak with a high-powered military lawyer.
Military service members working in New Orleans, LA deserve the best court martial lawyers possible to represent them at their court martial or administrative separation hearing.
If you or a family member are stationed in New Orleans, LA and are accused of a military crime such as sexual assault or if you are facing an administrative discharge, Article 15, elimination board, letter of reprimand, then contact our military lawyers right away.
Click here for military law resources: Library of Congress: Military Law – Court Martial Trial Practice Blog
Information on New Orleans, LA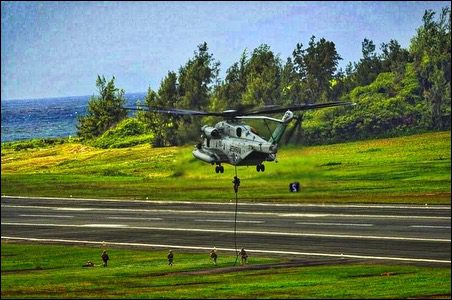 A large city and a metropolitan area, New Orleans is a port in the United States in the Louisiana state. This is located on the Mississippi River banks approximately 169 km upriver of the Gulf of Mexico. According to the the Census Bureau of the United States, the city area is 910km square (350 square miles), out of which, 440 km square (169 square miles) is land and 470 km square (181 square miles is water. This works out to 52% being water. The area around the river is characterized by hollows and ridges. In 2010, the New Orleans metropolitan area had a population of 1,167,764, working out to be the 46th largest in the United States. This city has been named after the Duke. A recent study has proved that New Orleans, almost 51%, is either above or at sea level. The higher ground being more populated.
Key Highlights of New Orleans, LA
The development of this city of New Orleans can be traced from the time of its founding by the French, right through its control by the Spanish then again to the French rule before United States acquiring it. It was one of the largest ports in the south in the 19th century. As it was one of the most important besides being the largest in the South it worked out to be a target which was captured by the Union during the Civil War. This is a major tourist attraction due to its unique architectural and cultural heritage. Till now, it is a destination for conventions, tourism, and also major sports events.
Traveling can be amazing here
If you are fond of wildlife, you can think of taking a boat ride through the bayous and swamps and find snakes, racoons, alligators, turtles and also native birds. You can also get an insight into the Cujan Culture. The Audubon Zoo offers you a wide variety of birds and also aquariums besides the different species of the animals. It is definitely a 'must' on your list of trips to be made here. You also have options like City Park, Jackson Square, Mardi Gras World, New Orleans Museum of Art and a lot more to explore.
Education and people of New Orleans, LA
Talking about education, you will find multiple universities here like the Tulane University, which is a research university, or the Xavier University of Louisiana which is the only black university historically in the whole of United States. You also have the Louisiana State University Health Sciences Centre and many more which include a culinary institute, a nursing university and so on. In short, the universities here can cater to any field. There is no dearth of libraries and primary and secondary schools here. Education is well covered in New Orleans, LA. An American city, New Orleans is a place where free and slave Africans and American Indians are able to share the culture and intermingle with other settlers.
Military Details
Naval Air Station New Orleans is a base for the military of the United States. This houses the 159th wing of fighters, a unit of the reserve of Marine Corps, USCG Air Station, and other US Army and US Navy activities. The operating schedule of this base is 24/7, supporting the Air Station for Coast Guards, New Orleans rescue and search, port security, maritime security for law enforcement and the 159th FW's NORAD homeland defense/air sovereignty requirements. This has an airport for the military located 6km south New Orleans. NAS JRB New Orleans consists of families of the service people from the Coast Guard, Louisiana National Guard, Marines, Navy, and Army, Air Force as well as retirees and civilians.