Butler Marine Base Okinawa Japan Military Defense Lawyers
Marine Okinawa Court-Martial Lawyers
The military base in Okinawa, Japan is known as the Marine Corps Base Camp Smedley D. Butler or simply the Butler Marine Base after legendary Marine Medley D. Butler, was built in 1955 and operated by the United States Marine Corps until the present. Before it became Camp Butler, it was formerly known as Camp or Fort Buckner after Army General Simon Bolivar Bucker, Jr. who died while on command of ground forces fighting the invasion of Okinawa. But the name change only happened after operations of the base were transferred to the US Marine Corps and most of the US troops left the region.
Butler Marine Base Camp is only one of the other various marine stations in Japan, but what makes the Okinawa installation unique from others such as Camp Fuji and Iwakuni Station is the setup. Unlike many bases, it is composed of different camps that are physically scattered throughout the island. Included in the Camp Butler complex are Camp Gonsalves, Camp Schwab, Camp Hansen, Camp McTureous, Camp Courtney, Camp Shields, Camp Foster, Camp Kinser, and Camp Lester.
Court-Martial Attorneys
If you were a former service member at Butler Marine Base needing legal representation or advice, Gonzalez & Wadding, LLC can be of assistance for your legal needs. We are an international criminal defense law firm with a team of renowned lawyers specializing in a wide range of legal services including:
Court martial cases
Pre charging investigation and representation
Show cause boards
Administrative separation boards
Article 15s and non-judicial punishment (NJP)
Article 32 investigations
Appeals
Discharge upgrades
Correction of military records
Administrative proceedings
And letter of reprimand rebuttals
Our lawyers cater to service members in the Army, Navy, Air Force, Marine Corps, and the Coast Guard in Camp Butler and throughout the United States, Europe (Germany, Italy, England, Spain, Cypress, Belgium, Turkey), the Middle East (including Bahrain, Kuwait, Afghanistan, Qatar), and the Pacific Rim (Korea, Guam, Hawaii, Japan). We provide aggressive criminal defense against court-martial cases, administrative proceedings, and military separations, and non-judicial punishment.
Marine Corps Bases where our military defense lawyers defend military court-martial cases, sexual assault cases, and administrative actions: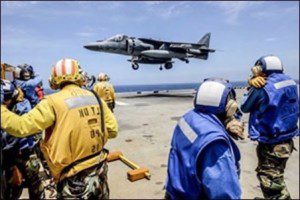 Butler Marine Base Google Map: