Blount Island Command, Florida
Marine Corps Logistics Base Albany, Georgia
The Marine Corps Logistics Base in Albany, Georgia, is best known as a Marine Corp Logistics Maintenance Center.  At the center the primary undertaking is to rebuild and repair support equipment for the ground combat battalions.  The base is also a support installation for the Marine staff on the East Coast of the United States.  Due to its intense involvement in support and maintenance for the armed forces it is known as one of the key Marine Corp Logistics Command Maintenance Centers.
The base staff is made up of Marines and civilians and exists on 3,300 acres of land. The extent of the Command post incorporates activities at two other Marine Bases. These two bases are in Barstow, California and Jacksonville, Florida.
Logistically, Albany was chosen as the site for the command post because of its convenient access to the Gulf of Mexico and the Atlantic Ocean.  The base location also provides protection to the equipment, stored and worked on by the base, by being far enough inland to avoid saltwater corrosion.
If you are faced with a military legal matter and need the assistance of a knowledgeable law firm contact the law office of  Gonzalez & Waddington.   We represent military personnel who serve The Marine Corps Logistics Base in Albany, Georgia, as well as U.S. bases around the world. With the  expertise of our  military attorneys we are able to represent clients and fight court-martial cases throughout the United States, Europe (Germany, Italy, England, Spain, Cypress, Belgium, Turkey), the Middle East (including Bahrain, Kuwait, Afghanistan, Qatar), and the Pacific Rim (Korea, Guam, Hawaii, Japan). Our team competitively defend Marine Corps, Army, Air Force, and Navy service members.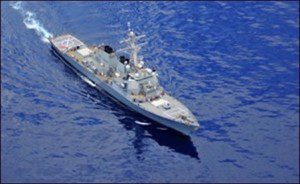 We have provided legal assistance in the following situations:
  court-martial cases,
  pre-charging investigation and representation,
  UCMJ Article 120 sexual assault,
  show cause boards,
  administrative separation boards,
  Article 15s and non-judicial punishment (NJP),
  Article 32 investigations,
  appeals,
  discharge upgrades,
  correction of military records,
  various other administrative proceedings,
  and letter of reprimand rebuttals.
With our combined years of experience you do not have to fight your battles alone.  Call us for your protection and protect your rights.
Blount Island Command Google Map:
Marine Corps Logistics Base Albany Google Map: