Aggressive Trenton NJ Military Defense Attorneys
When You Need a Court Martial Lawyer in Trenton NJ
Our military attorneys have successfully defended military personnel around the world.

The aggressive criminal defense lawyers at Gonzalez & Waddington have developed a reputation for representing military service members at military installations worldwide. If you are stationed in Trenton NJ and are suspected of a military crime, then having the most experienced defense lawyer can be the difference between getting convicted versus winning your case or saving your career. Our military lawyers represent Trenton NJ military service members in both UCMJ and administrative matters to include representing military personnel suspected of of sexual assault, drug distribution, and other crimes under military law.
This video is a great example of why you should retain the best criminal defense lawyers available.
Our criminal defense attorneys defend false accusations of rape, child abuse, and sexual assault under Article 120 UCMJ, 120b UCMJ, and 120c UCMJ.
Unlike most civilian defense lawyers or your assigned military counsel, pleading guilty is not something we do often. We make the military to prove their case. We take nearly every criminal case to trial and fight the allegations in front of a jury.
Our military court martial results are clear. The accused military service member and his or her desired outcome is our primary concern. Our criminal defense attorneys keep smaller caseloads than the typical free military defense attorney so that we can focus on every case on an individual basis. Your case will not be outsourced to a third party and we will not intimidate you into taking a dive at the eleventh hour. Our criminal defense attorneys have successfully defended military court martial and ADSEP cases in the U.S. and worldwide.
Trenton NJ Court Martial Lawyers
Our aggressive military lawyers will use our experience to defend your court martial or ADSEP case in Trenton NJ.
Call today to speak with an aggressive military defense attorney.
Military personnel working in Trenton NJ deserve the best court martial defense lawyers possible to defend them at their trial or administrative separation proceeding.
If you or a family member are stationed in Trenton NJ and are suspected of a UCMJ offense such as sex assault or if you are dealing with an admin discharge, Article 15, elimination board, letter of reprimand, then call our court martial defense lawyers now.
Click here for military law resources: AFCCA Rules – Coast Guard Military Justice Practice Aids
Trenton NJ for wholesome living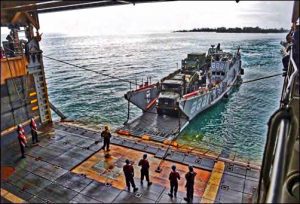 Spread over twenty one square kilometers, Trenton is the capital city of New Jersey. There is an interesting tale about how the city got its name. The city was earlier known as The Falls of the Delaware and the earliest settlements were of Quakers who were fleeing from Persecution in England. William Trent bought a large piece of land from one of these Quakers and so the area came to be called Trent town which was latter shortened to Trenton. That was in 1719 when the city finds a mention in the history of America. It went on to become the capital of United States of America for a short period after the American Revolution.
Key places to visit in Trenton NJ
There is a lot of history associated with Trenton. One can visit the battle monument: "Five Points" the place at which George Washington's army waged a war during the American Revolution. Trenton also has the Shiloh Baptist Church established in 1888 – one of the biggest African American churches. The Sun National Bank Centre conducts lots of recreational and fun events and also dance, plays and movie screenings; an ideal place to take your kids out for a fun weekend. You can also tour one of the many art galleries that organize exhibitions, events and classes for the art inclined.
For those interested in taking a trip down history, there are several museums that you can visit. William Trent house museum is a popular museum that will let you know how the city came into being. The house and its various outhouses have been preserved and the home finds a mention in the National Register of historic places. New Jersey State Museum also has a good collection of artifacts ranging from fine arts, natural history to cultural history. The Trenton War Memorial is another interesting pace to visit. It was earlier a war memorial built during World War I and has now been converted into a theater with some eighteen hundred seating capacity.
You can also visit old barracks which were used by British soldiers during the revolution.
Military Details
The old barracks museum is open to visitors during the week and also conducts lots of cultural and informational events.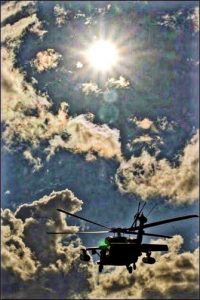 The city was a manufacturing hub during the nineteenth century but most of the manufacturing plants were shutdown following the great depression. The state of New Jersey is now the biggest employer in the city with thousands of workers on roll.
There are a large number of private and public schools.There are campuses of the college of New Jersey and Rider University. The city is well connected to neighboring cities by roads and bridges across the Delaware River. A large number of people commute daily to New York from Trenton for work. Trenton-Mercer Airport is located at about eight miles from the centre of the city and operates national flights daily to many cities across the US. The climate is good with four seasons and damp and cold winters with hot and humid summers.
A quiet place which is steeped in history, Trenton is a good place to be even if you work in New York and cannot afford housing there. The city is well connected to other major cities via road and rail and most commute to the places of work in New York daily. The city has a good cultural heritage which it has preserved over the years.