When You Need a Court Martial Lawyer in Dayton, OH
Our military lawyers have successfully defended military members worldwide.

The experienced criminal defense lawyers at Gonzalez & Waddington have earned a reputation for defending military personnel at Army, Navy, Marine Corps, Navy, and Coast Guard installations worldwide. If you are stationed in Dayton, OH and are suspected of a military crime, then retaining the most aggressive court martial attorney can be the difference between losing your career and family versus winning your case or redeeming your career. Our criminal defense attorneys represent Dayton, OH military personnel in both criminal and administrative matters to include representing military service members suspect of of sex assault, robbery, and other crimes under the UCMJ.
This film is a great example of why you should select the best military lawyers possible.
Our criminal defense attorneys defend false accusations of rape, child abuse, and sexual assault under Article 120 UCMJ, 120b UCMJ, and 120c UCMJ.
Unlike most civilian court martial defense attorneys or your assigned military lawyer, pleading guilty is not something we do often. When our attorneys are hired, we force the military to prove their case beyond a reasonable doubt. We take just about every case to trial and fight the allegations in front of a panel.
Our military court martial results speak for themselves. The accused service member and his or her desired outcome is our primary concern. Our military criminal defense attorneys maintain smaller caseloads than the average free defense attorney so that we can concentrate on every trial individually. Your trial will not be outsourced to a third party and we will not intimidate you into taking a dive at the last minute. Our military lawyers have defended military court martial and administrative separation cases in the U.S. and around the world.
Dayton, OH Court Martial Lawyers
Our high-powered court martial lawyers will use our experience to fight your court martial or administrative separation case in Dayton, OH.
Call today to consult with an experienced court martial lawyer.
Military service members working in Dayton, OH deserve the best military defense attorneys available to defend them at their trial or ADSEP board.
If you or a family member are stationed in Dayton, OH and are accused of a military crime such as sexual assault or if you are dealing with an admin discharge, NJP, show cause board, reprimand, then call our court martial attorneys today.
Click here for military law resources: COMDTINST M5810.1E: Mil Jus Man – Army Lawyer
About Dayton, OH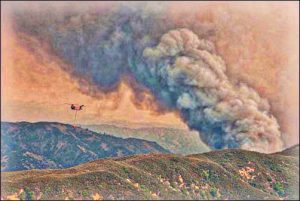 Dayton belongs to the state of Ohio and it is its sixth largest city. It is also the county seat of Montgomery County. The Dayton city was founded on 1st April, 1796, by "The Thompson Party". They were a group of 12 settlers who travelled from Cincinnati in March, up to the Great Miami River by pirogue. They landed at then what is presently known as St. Clair Street, where they happened upon two small camps of Native Americans. Dayton is situated in the Miami valley of Ohio.
The border of Ohio stretches about 500 miles (800 km) and it consists of about 60% of the entire country's population and manufacturing infrastructure. This enabled Dayton into becoming a logistical focal point for manufacturers, suppliers and shippers. According to the 2010 census, the population of Dayton was only 141,527 which was a steep decline from its population in 1960 which was around 262,332 residents. Dayton has several affluent suburbs like Oakwood, Englewood, Beavercreek, Springboro and Centerville. The growth of such suburbs was a major factor in the decline of Dayton's population.
Key Highlights of Dayton
The city of Dayton was named after a captain in the American Revolutionary War, who also signed the constitution and owned a significant amount of land in the area; Jonathan Dayton. Historically, the city has been a host to many inventions and patents since 1870. A catastrophic flood in the history of the US happened in Dayton, known as the Great Dayton Flood in 1913.
Dayton is the home of the Dayton Art Institute. Out of 373 metropolitan areas known for their art and culture in the country, Dayton ranked in the top 10%. Dayton ranked 2nd in the country as an art destination in the year 2012; they ranked above other, larger cities such as Cincinnati, St. Louis and Atlanta. When it comes to Tourism, The National Museum of the United States Air Force is the most visited spot in Dayton attracting over 1.3 million visitors per year. It is one of the most visited spots not only in Dayton, but also in the entire state of Ohio. The National Aviation Hall of Fame lies in that museum.
Other notable places to visit in Dayton are:
Carillon Historical Park
Benjamin & Marian Schuster Performing Arts Center
America's Packard Museum – The Citizens Motorcar Co.
Boonshoft Museum of Discovery
Victoria Theater
Wegerzyn Gardens Metro Park
The Wright Cycle Company Complex
De Ponte Cellars Winery
Dayton International Peace Museum
The city of Dayton hosts 34 public schools, 35 private schools, 33 charter schools and the University of Dayton, which is a private, Catholic institution. Other notable institutions are:
Wright State University
National Center for Medical Readiness
Sinclair Community College
School of Advertising Art
Military Details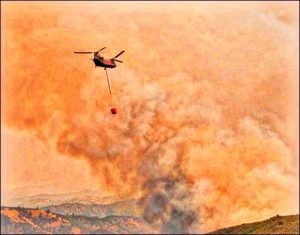 Wright-Patterson Air Force Base (AFB) is at the east of Dayton, which is an Air Force Base of the United States. It is a census-designated place just east of Dayton, Ohio. It is also the headquarters of the Aeronautical Systems Center and the Air Force Research Laboratory. The 88th Air Base Wing (88 ABW) is the host unit of the Wright-Patterson Air Force Base. It is assigned to the Air Force Life Cycle Management Center and Air Force Materiel Command. The functions of the 88 ABW are to:
Operate the airfield
Maintain all infrastructure
Provide security
Maintain the other following duties for 60 more associate units
Communication
Medical aid
Transportation
Air traffic control
Weather forecasting and
Other recreational and chaplain services
The Wright-Patterson AFB is also home to the 445th Airlift Wing of the Air Force Reserve Command. This unit flies the C-17 Globemaster heavy airlifter.