Aggressive Fort Shafter Military Criminal Defense Law Firm
When You Need a Court-martial defense Counsel in Hawaii
We have successfully fought for and cleared US Service members working around the world. Check out our trial outcomes with different criminal defense law firms.
The aggressive military defense attorneys at Gonzalez & Waddington have gained a reputation for fighting for US armed forces personnel at bases such as Fort Shafter, Hawaii. If you are stationed in Hawaii and face charges for a military crime, then hiring fearless civilian military defense lawyers can be the difference between losing your case versus winning your case or saving your career. Our military criminal defense attorneys ardently defend US Soldiers, Sailors, Airmen, Marines, and Coasties in both punitive and administrative cases: Sexual offenses, Assault – Article 128, UCMJ, Child Pornography, Attempts – Article 80, UCMJ, or Mail Matter: Wrongful Taking, Opening, Etc. – Article 109a, UCMJ.
Hawaii Military Defense Lawyers
Suppose you are facing allegations of sexual offenses. In that case, Death or Injury of an Unborn Child – Article 119a, UCMJ, Indecent Liberty with a Child, Breach of Medical Quarantine – Article 84, UCMJ, or Fraudulent Use of Credit Cards, Debit Cards, and Other Access Devices – Article 121a, UCMJ our criminal defense lawyers' military results are excellent. The accused and his or her future is the chief objective we take on a case. Our court martial lawyers maintain smaller caseloads than the usual delegated military lawyer to focus on each client on an individual basis. Your trial will not be outsourced to a third party, and we will not intimidate you into pleading guilty at the last minute. Our military defense counsel have successfully contested court-martials and administrative separation (ADSEP) boards in the US and globally.
Fort Shafter Military Defense Attorneys
Attorney Alexandra González-Waddington, has fought for countless US Military service members accused of serious felonies and has tenaciously defended some of the most notorious war crime cases from the Iraq and Afghanistan wars. Alexandra co-authored three best-selling books on cross-examination, Pattern Cross-Examination for Sexual Assault Cases: A Trial Strategy & Resource Guide, Pattern Cross-Examination for DNA and Biological Evidence, and Pattern Cross-Examination of Expert Witnesses, published by NACDL. These publications are used by criminal defense lawyers worldwide and worldwide. In addition, she was one of the first defense lawyers to serve as a Public Defender for the Augusta Judicial Circuit.
Email us today to speak with our military criminal defense attorneys.
Armed forces personnel living at Fort Shafter, Hawaii, require relentless criminal defense lawyers to defend them at their military trial or administrative separation hearing. So if you or a family member are stationed in Hawaii and are accused of a UCMJ offense such as Sexual assault, Maiming – Article 128a, UCMJ, Forcible Pandering, Malingering – Article 83, UCMJ, or Bigamy – Article 134, UCMJ or if you are dealing with an officer show cause board then call our hard-core military defense counsel today.
Background of Fort Shafter, Hawaii
On 7 December 1941, the 25th Infantry Division came under fire when Japanese forces attacked military installations on Oahu Island. Today, Fort Shafter is still the center of the command, control, and support of the Asia-Pacific Armed Forces and includes an underground command center (Palm Circle). In 1974, the headquarters were disbanded, and the base became the US Army Support Command Hawaii. In addition, the US Army Corps of Engineers Pacific Ocean Division was moved to Fort Armstrong, Hawaii.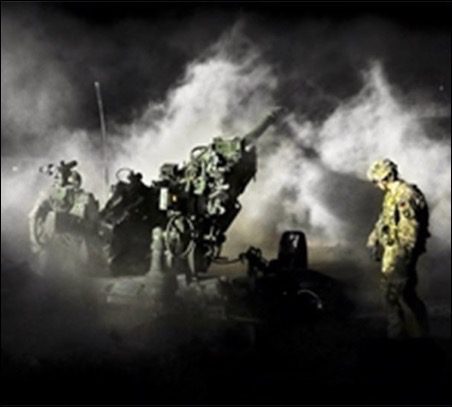 Fort Shafter is an army base that stands out as the oldest military base on the island of Oahu. Located in a stately plantation-style house under the royal palm trees of Southern Oahu, it is the oldest Army post in Hawaii. It is also one of the oldest military bases in the United States but has evolved with modern facilities over the years.
It is home to the US Army Corps of Engineers, the Pacific Ocean Division, the US Army Installation Management Agency, the Pacific Region Office, and the 9th Regional Readiness Command. Fort Shafter Army Base is home to US Army Pacific Command (MACOM), US Army Forces Pacific Region, and Army Corps.
Wheeler Army Airfield has 22 Helipads and two runways to support its primary mission of providing operational air force to Asia Pacific Command. It also houses various defense agencies, including the 193rd Air Force Regiment, Division 55, Operational Support and Airlift, Defense Information Systems Agency, and the 169th Aircraft Control and Warning Squadron of the Hawaii Air National Guard. In addition, Hickam Air Force Base is nine-mile South of downtown Honolulu, home to the 15th Air Base Wing and Pacific Air Force Headquarters.
Hickam Air Force Base is home to the 15th Air Base Wing and Pacific Air Force Headquarters. It is located near the historic Pearl Harbor Complex and Daniel K. Inouye International Airport (HNL), home of the 15th Air Base Wing. Of all the military facilities in Hawaii, the Joint Base Pearl Harbor-Hickam is the largest and best known. The Hawaii Naval Base, or Pearl City Naval Station, is located in Honolulu, Oahu, near Honolulu International Airport.
At the foot of the Waianae Mountains in central Oahu is Schofield Barracks, the island's most extensive army base. It houses the 25th Infantry Division and the 8th Theater Support Command. The base is home to two crucial US Army organizations: the 25th Infantry Division and the US Army Headquarters in Hawaii.
Fort Shafter (Honolulu CDP) in the city and county of Honolulu, Hawaii, is the headquarters of US Army Pacific Command, which has the most armed forces in the Asia-Pacific region, except Korea. The base is located in Honolulu and stretches along the river reef between the coastal plains of Kalihi and Moanalua valley, the Shafter Flats, and Mapunapuna.
Major units at Fort Shafter include USARPAC, 8th Theater Support Command, 311th Signal Command, 94th Army Air and Missile Defense Command, 9th Mission Support Command, US Army Reserve, Army Corps of Engineers, and the Pacific Ocean Division of Honolulu District. In addition, USARPAC is based at the base and plays a vital role in Hawaii's homeland defense, providing an operational force to support military missions during peace missions in the region.
Much of the contractual support provided for Fort Shafter and Schofield Barracks is supplied by the Army Contracting Command and the Hawaii Contracting Office. Construction of the military post began in 1905 as part of an ambitious Department of War construction program that included Fort Derussy, Fort Ruger, and the now-defunct Schofield Barracks.
Military personnel and their families receive excellent medical care at the US Army Health Center at Schofield Barracks. The Army's medical equipment and equipment are procured by the US Army Medical Commands Regional Office located at Fort Shafter – Schofield Barracks. The US Army Health Clinic at Schofield Barracks provides high-quality medical care to the majority of 35,000 soldiers, family members, and retirees. It offers more than 50 percent of the primary medical care of the Army in Hawaii.
Schofield Barracks Dental Clinic: The Tripler Army Dental Clinic provides dental care for all soldiers and families. The clinic offers routine dental care to active-duty army soldiers deployed to Eastern Oahu and other active-duty military personnel at Triplers Army Medical Center.
The Tripler Army Medical Center (TAMC) is the largest military treatment center in the Pacific Ocean. Located on Moanalua Ridge in Fort Shafter, Tripler Hospital provides inpatient and outpatient services to active, retired, and veteran employees and their families.
The Hawaii Army Family Housing Office provides family and unaccompanied housing for active-duty soldiers at Fort Shafter. The office helps families find accommodation in the community that can be rented or rented out. Schofield and Wheeler Army Bases Wahiawa and Wheeler-Schofield use the same residential office at the Schofield Barracks on the base, which is located near the Lyman Gate entrance and visitor center.
It also provides installation support for other base units and commands operating in the region. Military personnel and their families will have a lot to experience at the base in Hawaii. Island Palm is a community that offers families from all branches of the military a great life experience.
Hawaii Unrelenting Defense Counsel
US Service members need to know their rights. US military soldiers have the legal right to be represented by military lawyers, so don't hesitate to hire court-martial attorneys like those at our firm. To start fighting your charges, today contact the hard-core court-martial lawyers at Gonzalez & Waddington to set up a free case review with one of our military criminal defense counsel.
Our military lawyers can defend your accusations and protect your future. Whether you are facing charges such as Sexual crimes, Death or Injury of an Unborn Child – Article 119a, UCMJ, Sexual Assault of a Child, Desertion – Article 85, UCMJ, or Discharging Through Negligence, a Firearm – Article 134, UCMJ, the experienced military lawyers at Gonzalez & Waddington can help.
Court-martial defense attorneys at Gonzalez & Waddington, Michael Waddington & Alexandra Gonzalez-Waddington, will handle your case from start to finish. The dedicated military defense lawyers at Gonzalez & Waddington provide worldwide representation. We provide you with the personal attention you need to fight for your freedom and rights in these stressful times. In addition, our experienced civilian defense lawyers at Gonzalez & Waddington have experience of crimes committed in the military.
Fort Shafter Military Attorneys
Our relentless military defense counsel at Gonzalez & Waddington will arrange free counseling to discuss your allegations in detail and explain how they will fight your case, which is different from most military attorneys. Use the contact form contact our unyielding court-martial lawyers at Gonzalez & Waddington for legal advice. Call to speak to our unrelenting criminal defense attorneys .
Click here for: Sample Closing Arguments Templates
Criminal lawyers Michael Waddington & Alexandra Gonzalez-Waddington have extensive experience handling all types of criminal charges, ranging from Sexual assault, Manslaughter – Article 119, UCMJ, Forcible Pandering, Title IX Sexual Misconduct Allegations, or Subornation of Perjury – Article 131a, UCMJ.